Engineering Transfer Students Q&A
— Meet Jade Reese —
Major: Mechanical engineering
Hometown: Stow, Ohio
Transferred from: Purdue University
Q. Why did you transfer to UA?
I felt like a face in a crowd. The professor would come in, teach the lesson, and bolt out of the classroom. Although it may sound contradictory, I felt a sense of loneliness there because there were too many people.
At UA, there's more opportunity to have face-to-face time with faculty. I can make an appointment and they're excited to see me, they want to know how my experiences are, they want to know how my classes are, and they genuinely care about how I feel.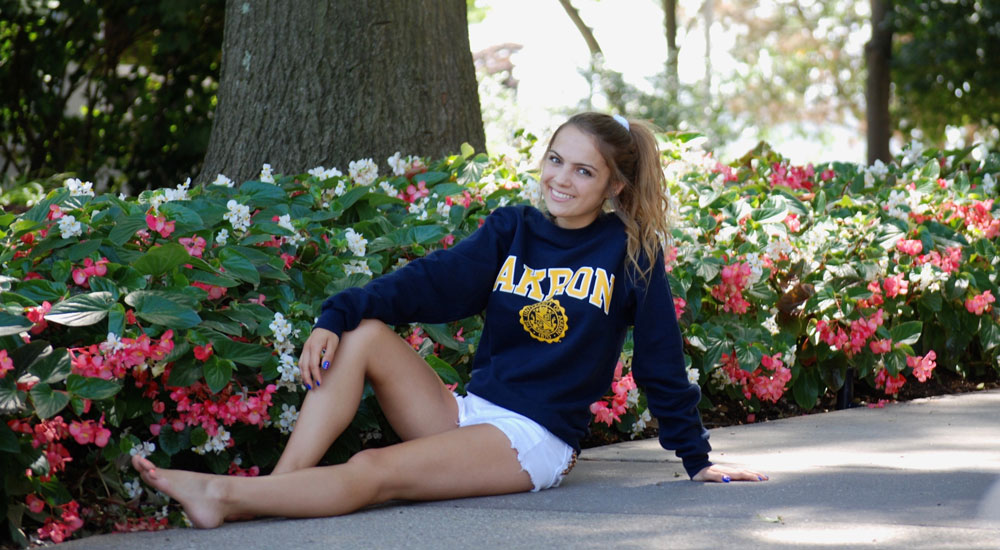 Q. What was transferring like for you?
Every single person that I've met wanted to help me succeed. I was and still am surrounded by people who care about my success and push me to be a better engineer. UA and my friends in the Honors College have shown me that I am not alone and that there are people out there that are as enthusiastic about learning as I am.
Q. What are your favorite things about UA?
UA has the most amazing design teams. I feel lucky to be a part of the Engineering Service Design Team where I am able to use my engineering skills and textbook knowledge to make the community a better place. I have worked on a project to modify a wheelchair for a young boy with cerebral palsy and down syndrome and now I am with a new team working on constructing a motorized bike for a young amputee in the area. I have met so many people through these on-campus activities who are sure to be lifelong friends. Every team receives tremendous support from the school, faculty and community.
Q. Any advice for students starting their college transfer search?
Make sure you find a college that has a ton of support services. Engineering is a challenging major, and you may need extra help. Tutoring services, counseling appointments, class advising, job search guidance and resume building assistance are all available in more than one location across campus at UA.
Do your research on the career center and co-op offices and make sure staff work with you to find you a job versus just share postings. Knowing what type of co-op or job to look into, how to write a professional cover letter, how to negotiate, these are all services a good college will provide you with. Thanks to the Engineering Co-op and Placement Department at UA, I was matched with great, well-paying positions while in school.