Engineering Transfer Students Q&A
— Meet Paul Buczynski —
Major: Mechanical engineering
Hometown: Rocky River, Ohio
Transferred from: Stark State College
Q. Why did you transfer to UA?
UA's College of Engineering was very research oriented and since I want to eventually get my graduate degree, having that research component was important. Plus, UA was way more affordable compared to other Ohio engineering colleges.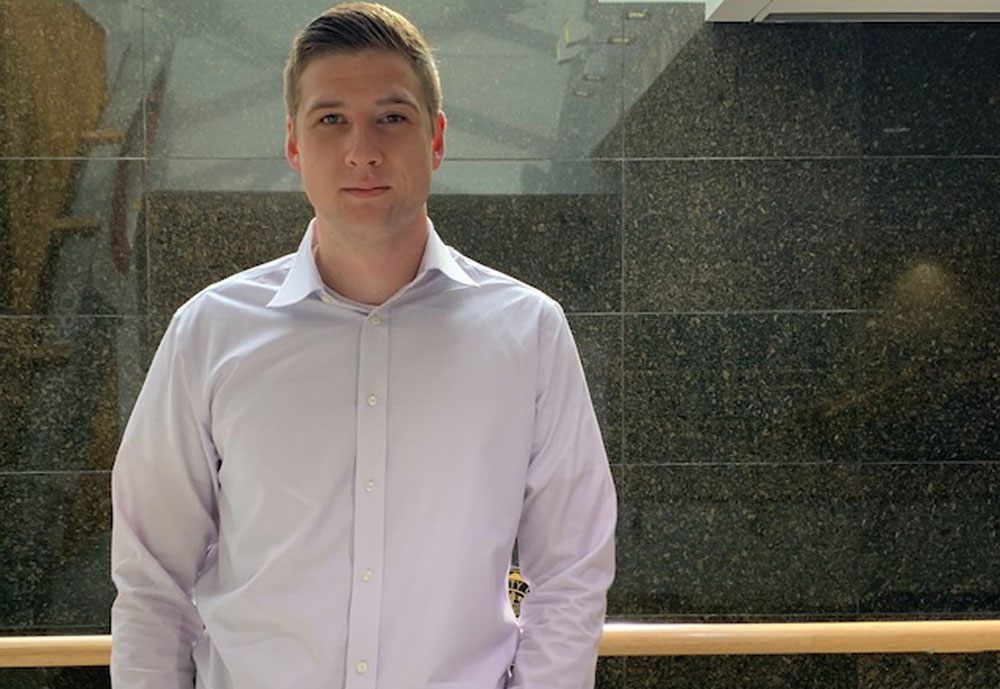 Q. What was transferring like for you?
Transferring was fairly straightforward. The online Transfer Equivalency Database was extremely beneficial because it helped me see what credits transferred. If I had questions, the Transfer Office was super responsive. Once all that was figured out, the online application was easy.
Q. What are your favorite things about UA?
The professors are great. I really enjoyed Dr. Deckler's dynamics class. He said he is teaching us 'how to solve problems that have yet to be created' and that stuck with me. Faculty are not just about teaching straight from the book. Many go beyond the scope of the course to introduce you to topics you don't necessarily need to know but will benefit you in your career. I know more about MATLAB, a programming software many engineers use, than I ever thought I would. That is because certain professors knew I was interested and took the time to explain it more.
I also like the size of the campus. It has an outdoorsy feel, yet the longest walk between most buildings is 5 minutes.
Q. Any advice for students starting their college transfer search?
Figure out what sort of experience you want. UA has a small-town vibe. Professors know your name. You know a lot of your classmates names in your major. As a new person to campus, it was nice to be able to meet people easily and see them around campus. That helped with the transition.
Really look closely into co-op programs. Make sure there are a ton of big companies that students are placed in for co-op or permanent positions. The College has partnerships with Swagelok, Timken, Goodyear Tire & Rubber Company, Bridgestone Firestone, to name a few. This is so helpful because you can focus on your classes without having to worry about getting a job.