Engineering Tutoring Program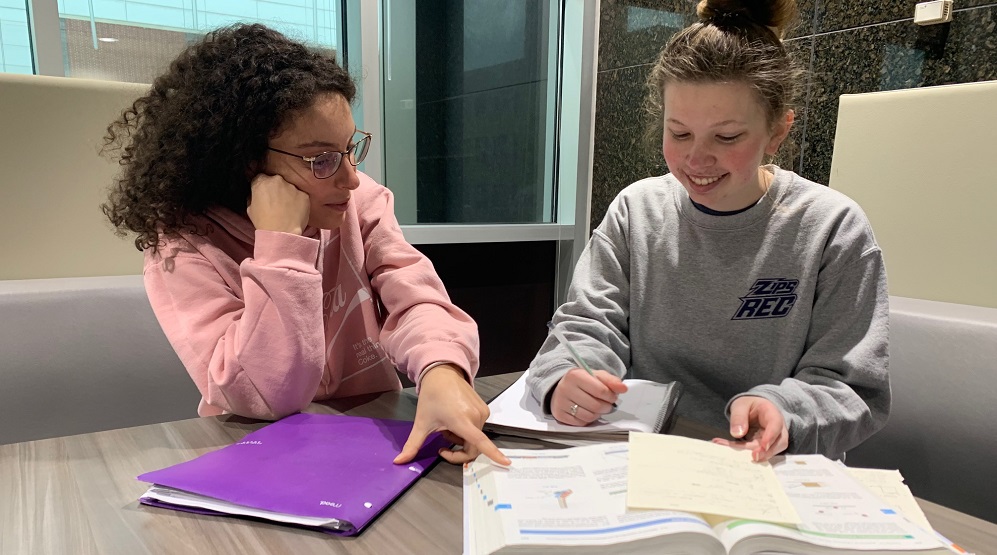 The Engineering Tutoring Program provides supplemental educational services to students majoring in any field of engineering.
"I had to swallow my pride when I came in for tutoring. I did not need the extra help in high school," stays Erin Clark, freshman in biomedical engineering. "UA wants you to succeed. Tutoring helped me boost my test scores by 20 points and I got a 96 percent on my final. Tutoring really made the difference."
Location and Schedule
Students meet in the Science Library (134B). Refer to our Summer 2019 tutoring schedule for walk-in hours.
Subjects
Students receive support in the following subjects:
Basic Electrical Engineering
Bio Computing
Calculus I, II, III
Chemistry I, II
Circuits I, II
Differentiating Equations
Digital Logic Design
Dynamics
Engineering Analysis I
Fluid Mechanics I
Mechanics of Solids
Physics I, II
Thermodynamics I
Tools for Electrical and Computer Engineering
Tools for Mechanical Engineering
Statics
Interested in being a tutor?
Contact Dr. Julie Zhao at zhao1@uakron.edu expressing your interest in tutoring. Include your major, expected graduation year, and what subject you are interested in tutoring along with your availability.