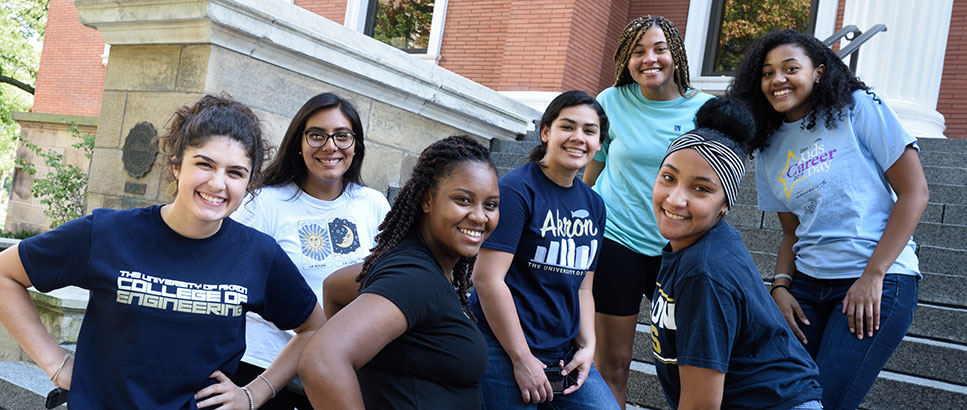 Women in Engineering Program
The Women in Engineering Program was launched to encourage more women to become engineers. We help curious, creative, and hard-working women pursue their dreams of making the world a better place – through the science of engineering.
—
Mission & Focus
The percentage of women in engineering and architecture related fields in 2019 is only 15.7%, yet the engineering field continues to grow, meaning skilled, qualified engineers are in top demand.
Since our establishment in 1993, our passion is to ensure women are equally represented in the engineering workforce, and that hard-working students eager to learn and change the world are fully aware of their capabilities.
The University of Akron's proximity to world leaders in tire technology and 20 Fortune 500 companies makes connections to these companies within reach for skilled women engineers who graduate from our program.
We focus on:
Recruiting women into The University of Akron's College of Engineering and Polymer Science
Retaining and graduating female undergraduate and graduate students
Developing and empowering highly qualified and professionally responsible women engineers
Forming strategic partnerships between The Women in Engineering Program, campus-wide departments, the community, and industry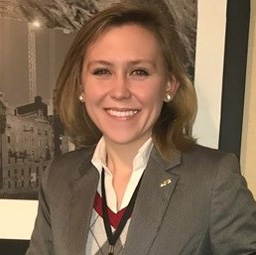 "For me, Akron has always been home, but UA's Women in Engineering Program turned out to be everything I didn't know I needed. It has prepared me for the future in ways I could never imagine, and for that I am forever grateful."
— Monica Feltman, Civil Engineering, '20
—
Engineering Voices
WIE | Student
Taylor Verba, a biomedical engineering major, on why she chose UA for her engineering education.
WIE | Alumni
Madeline Lee, '19, B.S. Corrosion Engineering, talks about why she loves her job.
CONTACT
Heidi Cressman
Director of Diversity and Inclusion
College of Engineering and Polymer Science
hec9@uakron.edu
330-972-7701