ENGINEERING AT THE UNIVERSITY OF AKRON
Civil engineering
The field of civil engineering offers incredible opportunities to plan and design large-scale projects like bridges and power plants; study and solve societal and environmental challenges like providing safe drinking water; and design and maintain transportation systems.
The University of Akron's civil engineering programs include civil engineering, construction engineering technology, and surveying and mapping.
FUTURE ENGINEERS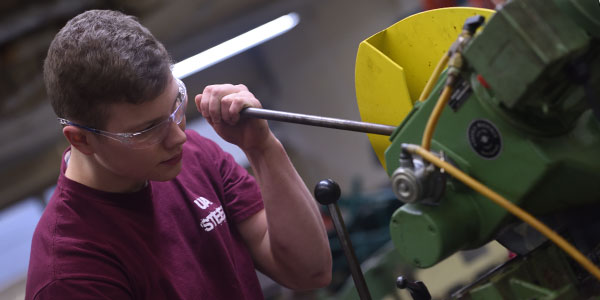 UNDERGRADUATE
Civil Engineering
Construction Engineering Technology
Surveying and Mapping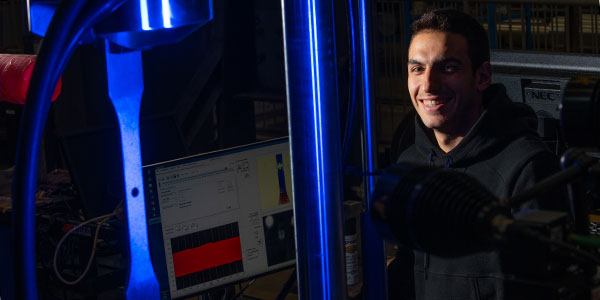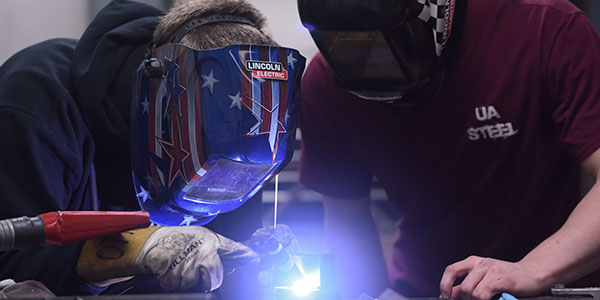 Certificates and Specializations
The Department offers certificates and specializations in the following areas:
STUDENT SPOTLIGHT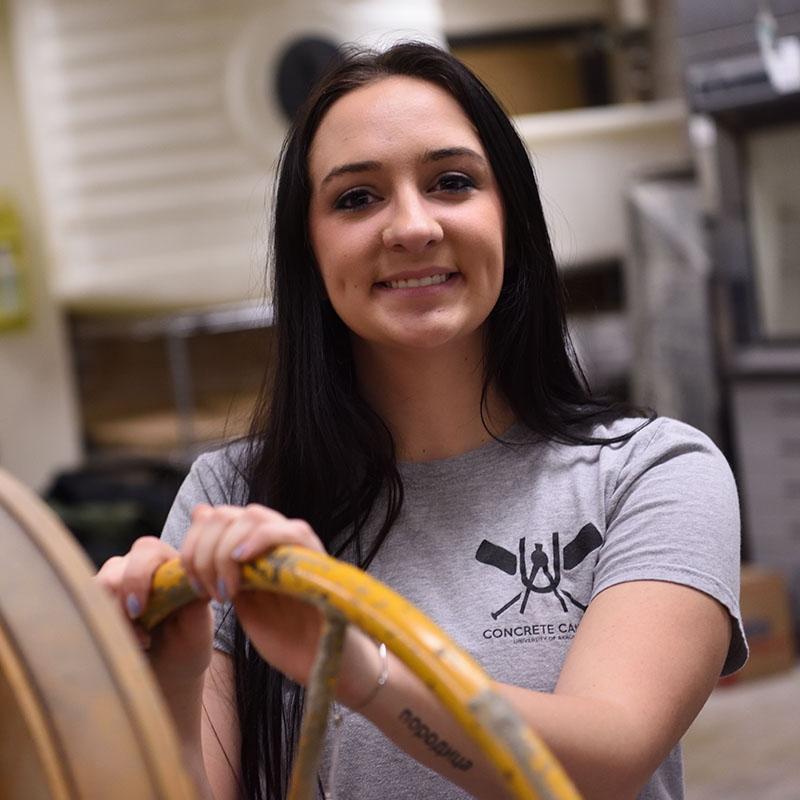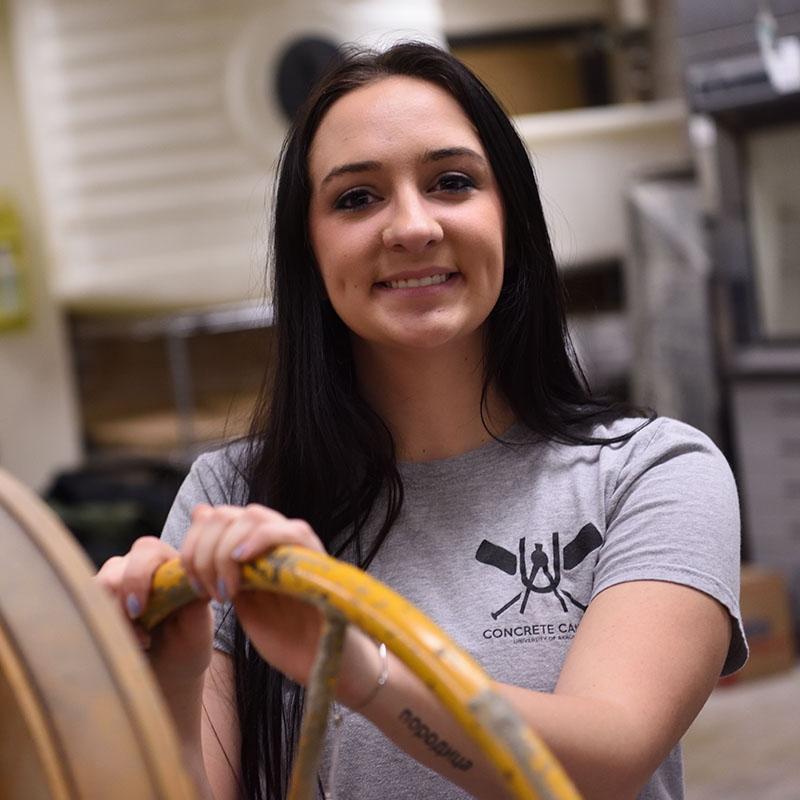 Being a civil engineering major provides me with so many opportunities! My co-op gave me real life experience with the company of my dreams. As a member of the Concrete Canoe Team, I have traveled across the country to places like Colorado and California. Then there are the friendships. I cannot remember the last time I was in the library and did not see someone I know. The more open you are to meeting people the more at home you will feel. I love UA!"

—Micalah Yovanovich
Civil Engineering Major
WHY AKRON?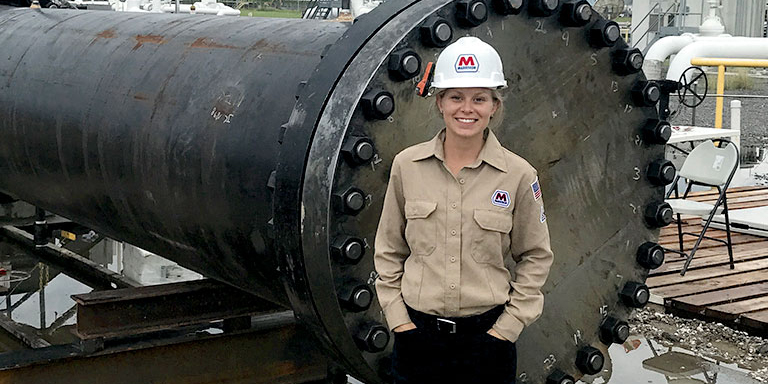 Co-op Program
Get paid practical experience as part of your civil engineering degree program curriculum. These immersive learning opportunities provide you with a competitive advantage.
Our graduates are in demand by industry, and many have jobs lined up prior to graduation – learn more!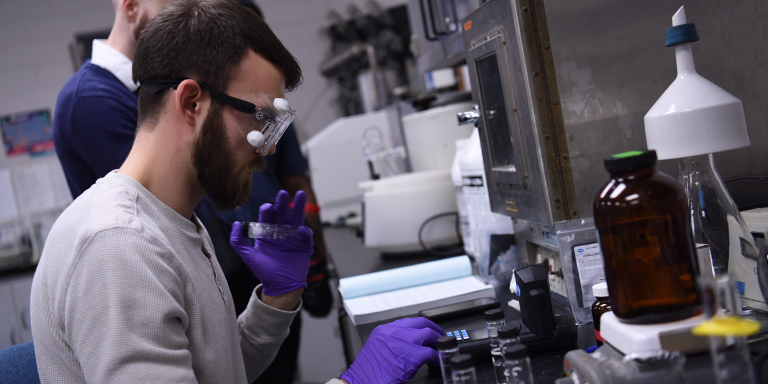 Research
Faculty and students conduct research projects that take on societies most pressing challenges in our three research labs: the Timken Engineered Surface Lab (TESL), the Gas Turbine Testing and Research Laboratory, and the Center for Surface Engineering & Lubricating Research (CSELR).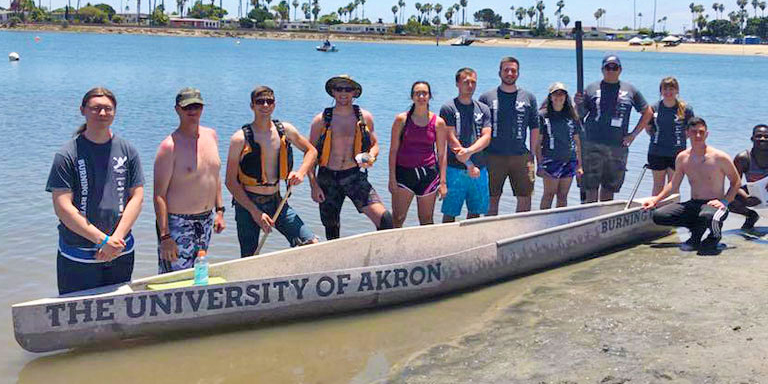 Student Design Teams
Choose from award winning design teams to get your hands-on learning.
Gathering of Potential Surveyers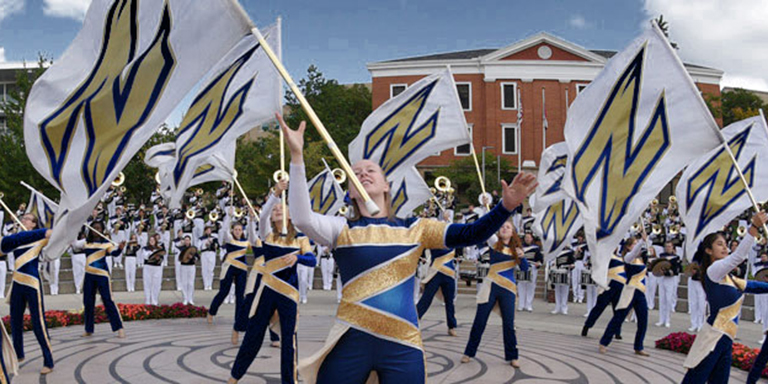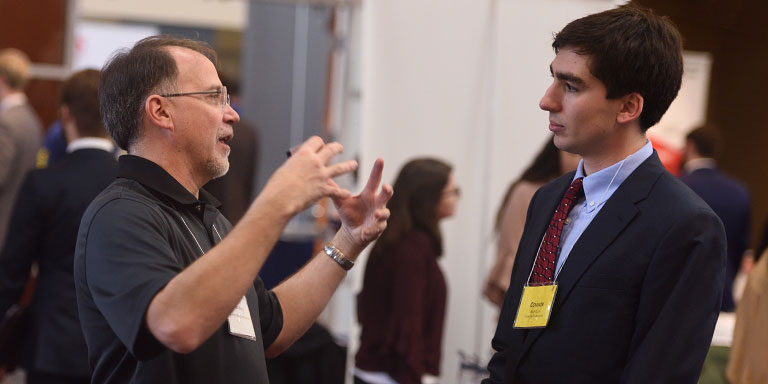 Experience Engineering at Akron
100% of Spring 2020 graduates participated in some form of experiential learning including co-ops and internships, undergraduate research, and more.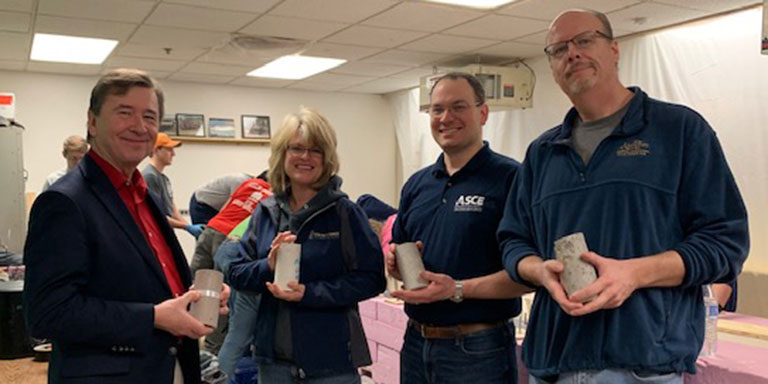 Faculty
You will learn from the best. Our faculty are exceptional leaders in their field and 22 are tenure track. We are a department of engineers looking to – quite literally – build a better, sustainable, more stable world!
INSIDE CIVIL ENGINEERING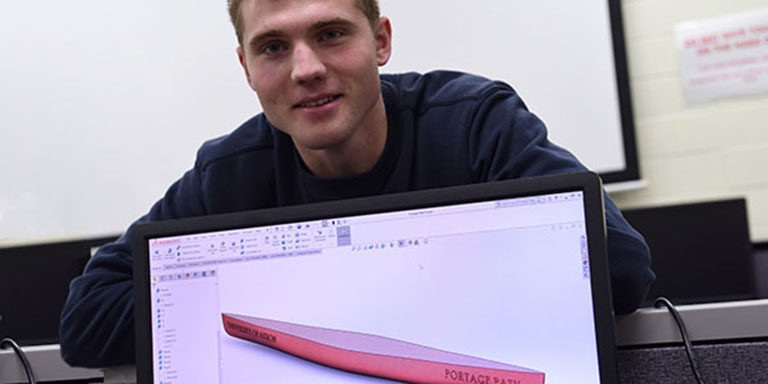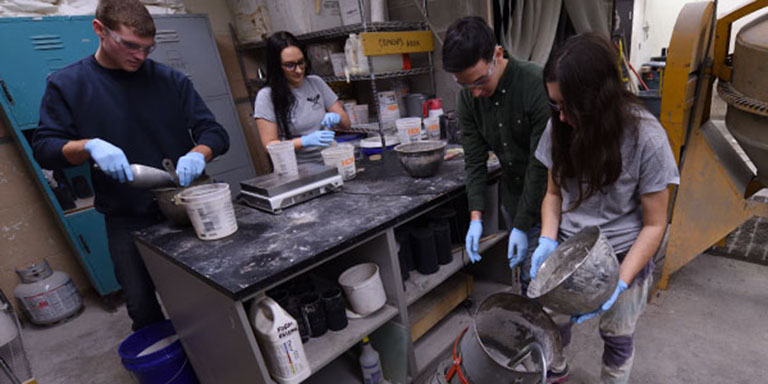 Contact Us
Department of Civil Engineering
Auburn Science and Engineering Center, Room 210
The University of Akron
Akron, Ohio 44325-3905
Phone: 330-972-5555
Welcome from Dr. Wieslaw Binienda, Civil Engineering Department Chair