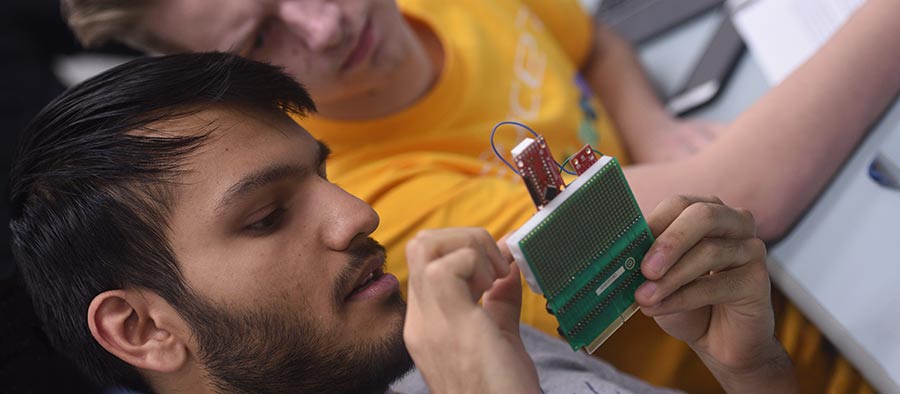 Electrical Engineering Undergraduate Program
Every aspect of modern life is influenced by electrical engineers. They design and develop systems ranging from massive power grids and global communications networks to tiny integrated circuits inside computers and personal electronics.
What can I do with electrical engineering?
Branches of electrical engineering include communications, controls, electromagnetics, electronics, and power systems. Important applications include power generation and distribution, sustainable energy systems, manufacturing automation, aerospace systems, robotics, sensors and instrumentation, imaging systems, and many others.
Recent UA grads with a B.S. in Electrical Engineering make an average starting salary of $63,0706. We have placed graduates at FirstEnergy, GPD Group, Burns & McDonnell, and PTA Engineering, to name a few.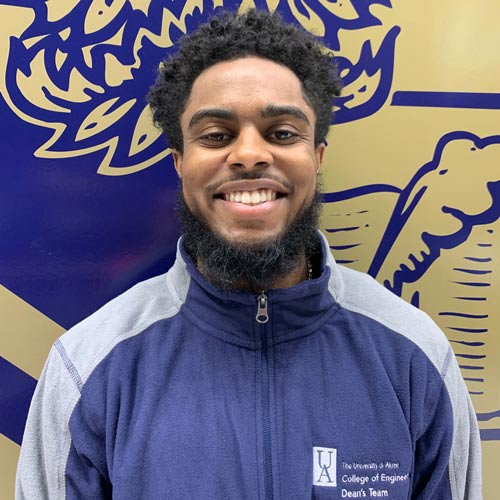 Student spotlight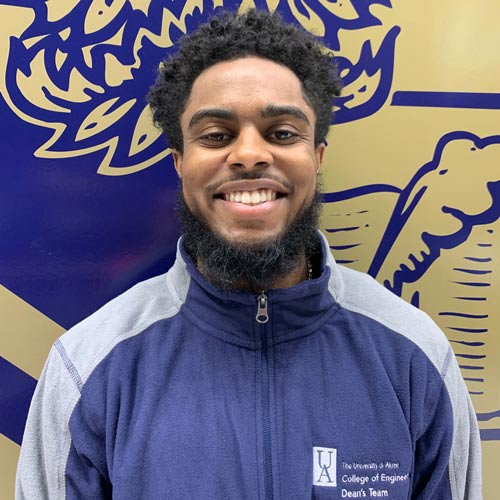 "The University of Akron is an amazing engineering school! People from all over the world come here. I got connected to career opportunities through the co-op and placement program. I knew if I went here, I would be able to start working right away and make money doing something really cool with my degree."
—Alex McGinnis, Majoring in Electrical Engineering