Working to make planes more reliable: Clayton Reakes is our hero (and should be yours, too)
Clayton Reakes is a Research Scientist at Battelle Memorial Institute in Columbus, Ohio, a global research and development organization that works on national security, energy, environment, health, and homeland security projects. In his role, he uses finite element analysis to solve engineering problems for commercial clients in various industries, including aerospace industry and government. In his short time at Battelle, he has had the opportunity to work on the structural analysis of armored vehicles as well as space tourism projects.
Reakes, who is originally from Newton Falls, OH, received a Bachelor's of Degree in Mechanical Engineering from Youngstown State University in 2009 and a Master's Degree in Mechanical Engineering from The University of Akron (UA) in 2015.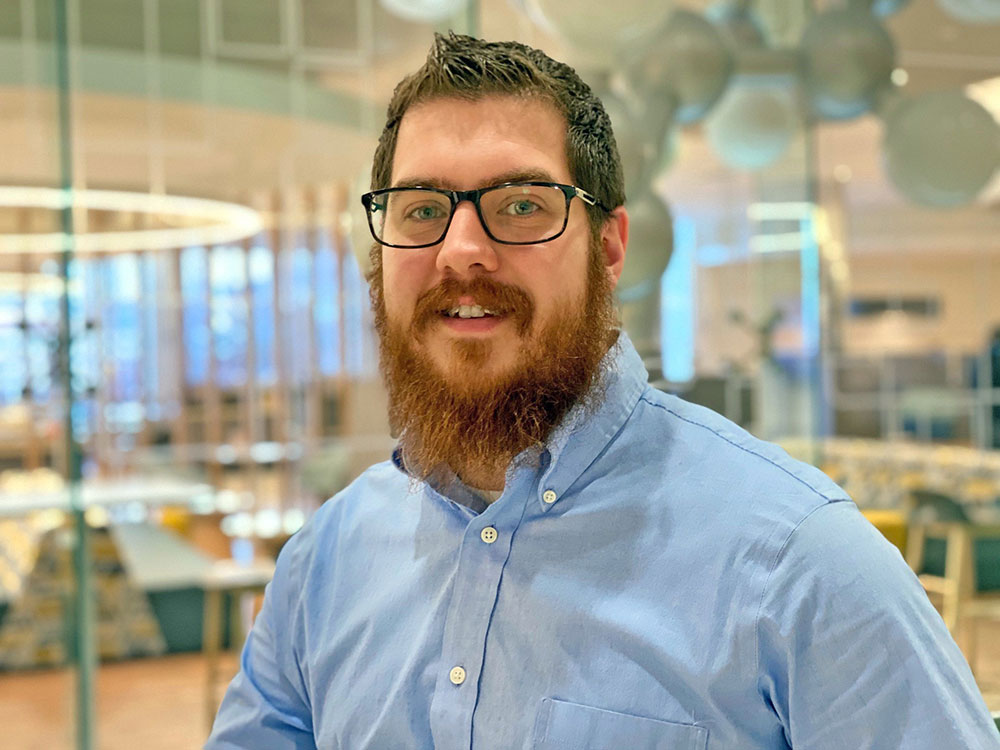 Clayton Reakes "always loved building things" as a child. His interest in naval and aeronautical fields led him to focus on fracture mechanics during his studies. Fracture mechanics is concerned with the study of the propagation of cracks in materials.
"My master's degree has led to incredible career opportunities," says Reakes. The connections one of my professors had with Naval Surface Warfare Center in Maryland led to an internship, then that job helped with future opportunities BWX Technologies and now Battelle."
Reakes chose UA because it was close to home and aligned with his interests in structural and fracture mechanics plus finite element analysis. One of the College's mechanical engineering faculty, Dr. Xiaosheng Gao, was a recognized leader in these areas, which was a big draw for Reakes.
Reakes worked as a research assistant in Dr. Gao's lab while attending school. Reakes notes that while his studies were "difficult" they were also "rewarding" as he was able to deepen his understanding of engineering fundamentals. He took analytical and mathematically intensive classes which required a large commitment of time for self-study.
"The ability to tailor your studies to your specific areas of interest was one of the best things about the program," said Reakes. "No two students had the same curriculum they were following. You could even take classes that were not in your major if they aligned with your studies."
Reakes is a relatively new "Solver" at Battelle (that is the company's term for "employee") and has been with the company since October. His career goals are simple – to continue to learn and grow.