Dr. Yilmaz Sozer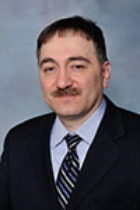 Title: Professor
Dept/Program: Electrical and Computer Engineering
Office: ASEC 352
Phone: 330-972-7629
Fax: 330-972-6487
Email: ys@uakron.edu
Curriculum Vitae: Download in PDF format

---
Biography
FIELD OF INTERESTS
The analysis, design and control of rotating machinery, power electronics, and energy systems.
EDUCATION
PhD in Electric Power Engineering, May, 2000 Rensselaer Polytechnic Institute Troy, NY.
PhD Thesis: Direct Adaptive Control of Permanent Magnet Motors Advisor: Dr. David A. Torrey
MS in Electric Power Engineering,Rensselaer Polytechnic Institute Troy, NY.
BS in Electrical and Electronics Engineering,Middle East Technical University Ankara, Turkey.
---
Research
Research Interests

Advanced Energy Systems:

Intelligent decision and control architecture for an electric power distribution network

Exportable power generators.

High-power isolated DC/DC converter systems for military application

Large industrial static power conversion systems that interface energy storage and distributed generation sources with the electric utility.

Solar Photo Voltaic Systems: Maximum power point tracking algorithms, utility interactive inverters, the development of control algorithms that support automatic transfer from grid-interactive to grid-independent operation.

Wind Turbine Systems: wind turbine simulators, maximum power point algorithms.



High Performance Motor Drives:

Belt-driven starter/alternator systems.

High power density motor drive system for hybrid electric vehicles.

Advanced current regulation algorithm for electric machine drives and utility interactive systems.

Multilevel Inverters.

Design and analysis of switched reluctance and brushless DC machines.