WIN $10,000 FOR YOUR
NONPROFIT OR SOCIAL ENTERPRISE
Participate in the UA #BeTheChange 10k!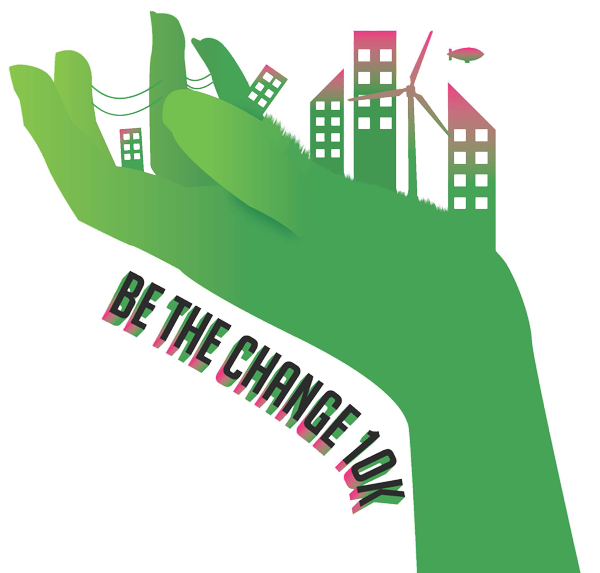 Have an idea for a nonprofit or social enterprise? A top prize of $10,000 will be awarded to the winner, with additional prizes awarded to runners-up.
The pitch competition, open to all UA students, is focused on promoting social enterprise over the spring semester through mentorship, development events and pitch practices.
Presented by: The EXL Center, University of Akron Research Foundation, Fitzgerald Institute for Entrepreneurial Studies, and the SEED Legal Clinic
HOW TO ENTER
Complete the full application (pdf) by Apr 6th

Note that the application requires you to interview ten (10) individuals to get feedback on your idea.
STARTUP CHALLENGE MENTORS
Elyse Ball
EbaNee Bond
Joe Fox
Nick Glavan
Jim Griggy
Anoo Vyas
SCHEDULE OF EVENTS
All events are held in the EXL Center (Bierce Library, room 168) and will have FREE FOOD!
Friday Feb 21 | Noon to 1:30 p.m.
Informational session
Wednesday Mar 4 | 5 - 7 p.m.
Sam Borick, Co-founder, Hunger Perks - What your pitch should look like
Friday Mar 13 | Noon to 1:30 p.m.
SEED Legal Clinic, Legal issues for nonprofits and social enterprises
Thursday Mar 19 | 11:30 a.m. to 1 p.m.
Cristina Gonzalez Alcala, Akron Community Foundation – Raising Money for Your Nonprofit: What you need to know
Wednesday Apr 1 | 11 a.m. to 1 p.m.
Check-in and feedback session - We'll answer questions and provide feedback
Monday, Apr 6 | Deadline for application at 11:59 p.m.
Thursday and Friday Apr 9-10
Semi Final competition
Thursday Apr 16 | 5- 7:30 p.m.
Final Competition
Join us for the finals
Come see the five finalists compete for the $10k grand prize! The winner will be determined by a panel of judges and the audience's input, so be sure to bring your friends!
Thursday Apr 16 at 5 - 7:30 p.m.
More details to come!
---
FOR MORE EXL CENTER HAPPENINGS, LIKE US ON FACEBOOK