OFFICE OF DEVELOPMENT
GIVING TO UA
Giving to a cause
After you click Give a Gift, you must enter the cause in the "Please designate my gift to" box, like Zippy or Veterans.

Making a Difference
Moving Forward
Help us help our students! Your gift toward the MAKING A DIFFERENCE & MOVING FORWARD scholarship campaign is the best way to help students at The University of Akron.

Your gift will make an immediate impact! It will be made available next semester to students in need. You have told us that you want ways to help students directly, and we have structured this process to allow you to do just that.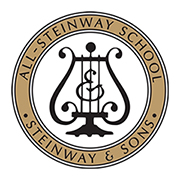 All-Steinway Campaign
As of April 15, 2016, the All-Steinway Campaign has successfully replaced 31 of 55 pianos. 24 Steinway pianos are needed to complete the All-Steinway Campaign, and an endowment of $1 million must be established to fund future maintenance. With a successful campaign, UA's School of Music will join a select number of music schools in the world – including Oberlin, Youngstown State, Cincinnati Conservatory of Music, Carnegie Mellon, and Yale – that have achieved the prestigious designation of being an All-Steinway School.
One of Ohio's most "military-friendly" campuses
UA has earned five consecutive Military Friendly Schools designation from G.I. Jobs magazine. The designation attests to the comprehensive academic and support services put in place by UA for current service members and returning military veterans.
The designation — which puts UA in the top 20 percent of all colleges, universities and trade schools — is in addition to its ranking as a Servicemembers Opportunity College.

UA Press
Please give today and support The University of Akron Press, which nurtures the community's textual needs. Established in 1988, the UA Press is proud to publish books about Akron and Ohio, applied politics, and the history of psychology. Through its Akron Series in Poetry, which awards the prestigious and long-running Akron Poetry Prize, the UA Press also brings forth at least two new books of poetry every year. In addition to its printed offerings, the UA Press supports a wide range of digital publishing for the campus community and provides valuable educational and work experiences for UA students of the humanities, arts, and business. All UA Press books are carefully made with individualized attention to every aspect of production, from copyediting to page and cover design. Thank you for your support.

Celebrating more than 144 years.
Hower House is a Second Empire Italianate structure, built in 1871 by Akron Industrialist, John Henry Hower and his wife, Susan Youngker Hower.
The designer of this 28-room Victorian Mansion was Jacob Snyder, a noted Akron architect, perhaps best known for his part in developing the "Akron Plan," a floor plan widely used in church constructions locally and across the United States between 1870 and 1917.
Hower House remains one of the finest and best preserved examples of its style in the country and is on the National Historic Landmark registry.