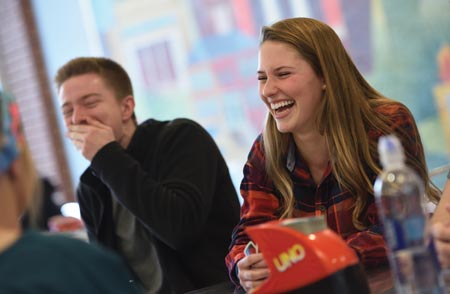 If you're a non-Ohio resident, and you have a 3.00+ GPA and 20 ACT or 1020 SAT, you will receive a $3,000 Akron Advantage Award.
The Akron Advantage Award out-of-state student scholarship is renewable as long as you remain in good academic standing. This award will reduce your cost of tuition from $15,500 to $12,500.
Plus, you will receive the Akron Guarantee Scholarship. Its initial award is $1,000 to $7,500, and it increases as you earn credits.