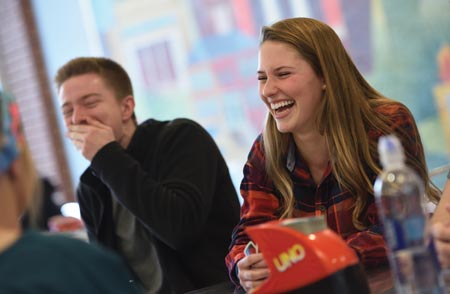 Live outside Ohio? Have a 3.00+ GPA?
Great news—you automatically qualify for a $3,000 Akron Advantage Award.
The Akron Advantage Award out-of-state student scholarship is renewable as long as you remain in good academic standing. This award will reduce your cost of tuition from $15,500 to $12,500.
Plus, you will receive the Akron Guarantee Scholarship. Its initial award is $1,000, and it increases as you earn credits.
IMPORTANT: Due to the transition to online and hybrid courses, the non-Ohio resident surcharge has been reduced and in some cases is below the semester award maximum of $1,500. Please note that this scholarship ONLY applies to the non-Ohio resident surcharge and it will be reduced if that surcharge is less than $1,500 per semester.