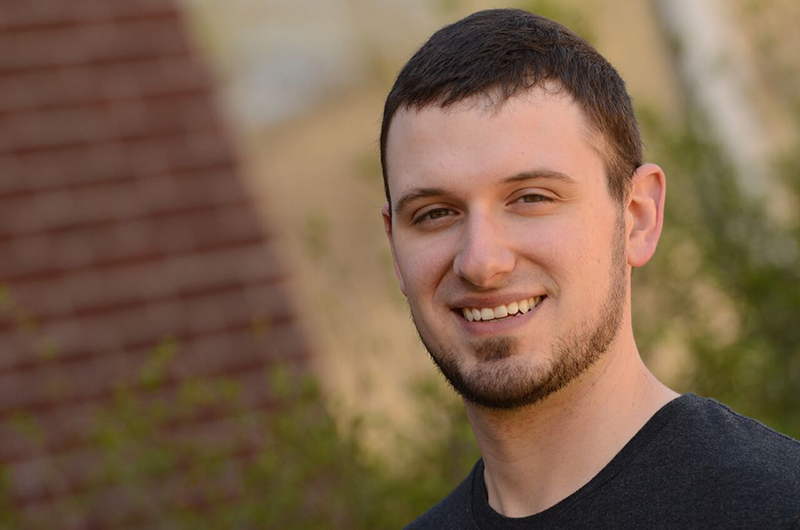 Class of 2017: Building a career, one project at a time
Zachary Strohl will be the student speaker at the Spring Commencement ceremony on Sunday, May 14, at 2 p.m. He is graduating with a degree in construction engineering technology, magna cum laude.
Hometown: Barto, Pa.
High School: Boyertown Senior High School
What's next?
I will be living in the Akron area to work for the Welty Building Company Ltd in Fairlawn, as a project engineer.
Q: Campus involvement?
A: I have been a member of the Zips rifle team for my four years at Akron. Being an athlete on campus was an awesome experience. I got to travel, get a degree and do something I love to do. I also have been on the Student Athlete Advisory Committee for the past two years. This allowed me to be a voice for my team and the rest of the student-athlete body.
Q: Did you do an internship or co-op? How did that help you prepare for a career?
A: I had a co-op with Professional Service Industries (PSI) for a total of eight months. It was a great experience that gave me an understanding of the importance of construction testing. Knowing why tests were being taken and how it was being done will help me with my career because testing is such an important part of a job. For example, if you pour bad concrete, it could cause a building to fail.
Q: What's your advice to incoming freshmen?
A: Get involved with something on campus and do some kind of internship/co-op. Being an athlete has opened so many opportunities for me. It also taught me many important life skills, such as time management. If you get involved on campus, you will develop skills that will help you with your professional career. Also, if you do an internship/co-op, it will put you ahead of your peers and help you get a job after graduation. It's important to get experience.