UNIVERSITY COMMUNICATIONS & MARKETING
Advertising | Creative Services | Email | Marketing | Media Relations | Publications | Social Media | Web
---
What's new in our shop
New video campaign with LeBron James
UA shares a unique partnership with the LeBron James Family Foundation, which also is the name of our College of Education. The latest series of videos done by University Communications and Marketing with the Akron native and four-time NBA MVP feature LeBron James in a familiar off-the-court role. You'll see him spending time with the aspiring students in his I PROMISE program as they learn about what can be achieved here from current University of Akron students.
---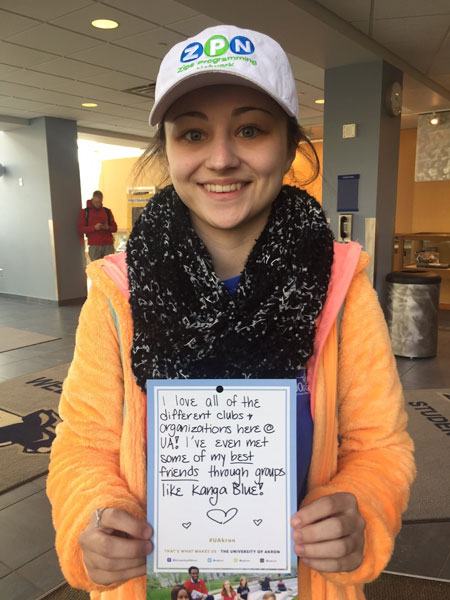 That's what makes us The University of Akron
Students, faculty and staff stopped by the Student Union recently for the latest campus event to reflect our new messaging platform, "That's What Makes Us." This page show pictures and social media posts from the Zips Programming Network's Breakfast With Zippy event.
---
LET US HELP YOU!
Request assistance on a project
---
University Communications and Marketing
Administrative Services Building (see on map)
185 E. Mill St.
Akron, Ohio 44325-0604
330-972-7820
LEADERSHIP
Wayne Hill
Vice President, Chief Communication & Marketing Officer
330-972-2148
whill@uakron.edu