Badge of honor: UA's most prestigious scholarship validates, supports honors scholars
01/28/2021

As part of The University of Akron's sesqui­centennial celebration — honoring 150 years of our people, place and promises — we are hosting a "Celebration of Academic Excellence" to highlight the history and future of our colleges and academic disciplines.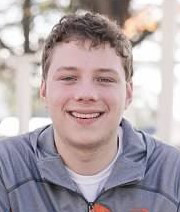 Collin McInnes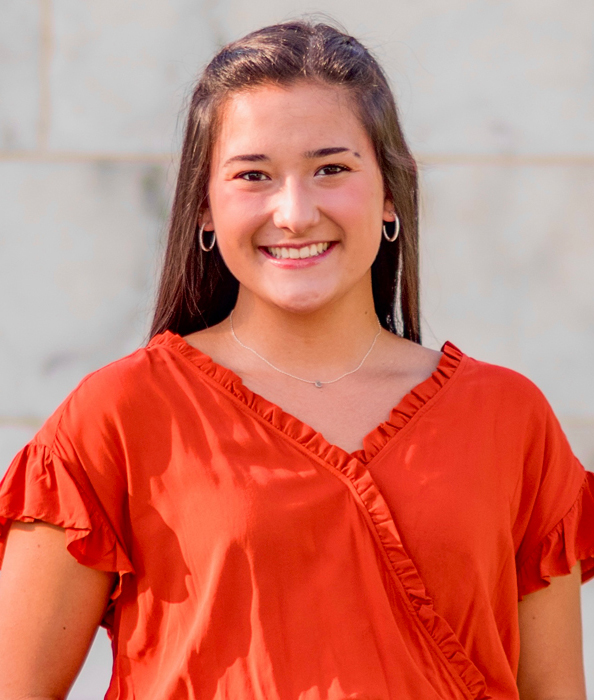 Grace Kolar
Today we are looking at the history and achievements of the Honors Program, and later Honors College, at UA. Here is a Q&A with Buckingham/Orr Scholarship recipients Collin McInnes, a third-year chemical engineering major; and Grace Kolar, a first-year biomedical engineering-biomaterials track and pre-medicine major.
The Lisle M. Buckingham/Owen O. and Della M. Orr Honors Scholarship is considered to be The University of Akron's most prestigious scholarship, offering students accepted into the Drs. Gary B. and Pamela S. Williams Honors College the opportunity to have free tuition, fees, and room and board, for up to four academic years of an undergraduate program.
The scholarship, originally established in 1982 and now supported by two separate funds, is named for the multiple benefactors of honors scholarships — Lisle M. Buckingham, who passed away in 1992 and was a prominent Akron attorney and community leader; and Della M. Orr, who made a bequest of more than $5 million in 2005 to UA with the request to establish a scholarship named after her and her husband, Owen Orr. In 1993, the GAR Foundation in Summit County provided a $1 million gift to the University of Akron Foundation for the Lisle M. Buckingham Memorial Endowment.
What opportunities has this scholarship presented to you personally as a student in the Honors College?
Collin: This scholarship has allowed me to have a much closer relationship to some of my fellow students and faculty than I ever would have had without it. The events the Honors College has hosted in relation to the Buckingham/Orr Scholarship have allowed me to forge strong ties with many of my fellow recipients, as several are also chemical engineers, as well as get to know the Honors College staff on a very personal level.
Grace: With the pandemic this scholarship has provided my family with a bit of financial and academic stability. Because I plan on going to medical school, the Buckingham/Orr Scholarship has allowed me so many opportunities that I hope will be more readily available as COVID-19 (hopefully) slows. The University of Akron is a top research university, and I would like to get involved in this area of the University as quickly as possible. Financially, this scholarship has given me reassurance and peace of mind when anticipating the finances required to pursue medical school.
The Buckingham/Orr Scholarship is considered to be UA's most prestigious scholarship and is awarded to about six new students a year. How does it feel to have this sort of validation for your academic records and experience?
Collin: To me, this scholarship is the badge I wear to show all my hard work in high school has paid off. All the AP classes and ACT tests I took that felt grueling at the time are what made this possible. Now, the knowledge that I have no loans or tuition payments to worry about is a huge weight off my shoulders both now and as I go into my career.
Grace: I am proud of my academic success, and it feels amazing to have been recognized for my hard work. It is a privilege and an honor to have received this award. I hope to continue to demonstrate the qualities that the honors admissions' office recognized in me throughout my college years.
What do you hope to achieve as a recipient of this scholarship?
Collin: I hope to represent the best UA has to offer out in the workforce and be a proponent for UA's prowess for incoming students. I also want to recommend UA to all incoming students, especially those who may look over it otherwise. A number of my high school colleagues tried to talk me into looking at other schools, and I am glad I didn't listen to them.
Grace: I am such a curious person, so my biggest hope is to learn absolutely everything I can from anyone I can. I also want to build relationships with current and past Buckingham recipients. This will allow me to create a network through The University of Akron that will provide support, advice, recommendations and future opportunities.
What was your interview process like?
Collin: The interview process was much less stressful than I had anticipated. I received an email telling me I had been invited, and the date was in January. I entered a room full of other interviewees and a plethora of faculty including my admissions counselor that I had talked to when I applied to the University. She was incredibly welcoming and calming and made me feel comfortable despite the high stakes. The interview itself was with a range of faculty from all different departments. The interview felt much more conversational than intimidating, and the questions were designed to "get to know you" as opposed to interrogative. I walked away feeling very happy with how it went and was notified I received the scholarship about a month later.
Grace: For the interview process, I was super nervous. My interview was with two professors, a Buckingham alumna, and a current Buckingham student. I was given the opportunity to express my interests and high school success. They asked me about my goals for college and after college. I was also permitted to ask my interviewers questions; through this interview, I was able to build a relationship with Dr. Clemons' daughter, Jessie Clemons, who has been able to offer advice and guide me through my medical school exploration.
What advice do you have for incoming first-year scholarship recipients that would set them up for success throughout their collegiate careers?
Collin: My two pieces of advice would be school comes first and make connections. Not having bills to pay can make it tempting to relax, and to some degree you can, but don't let it get the better of you. On that note, find some good Buckingham buddies. One of my biggest concerns with my major is working with people who don't have the same grade requirements I do, and therefore don't put in the work needed. If possible, working with people who are on the same page as you makes a great study team.
Grace: For students applying sooner, juniors and seniors: If your grades and academic success has earned the recognition of the admissions office, tour campus and attend the open houses or camps for your major. If you are given the opportunity for an interview, be yourself. Talk about what you love to do and what you want out of your college experience. Go to the interview prepared with talking points on your work outside of academia. They know you have strong grades; you need to show them you are a well-rounded person with interests and goals for your collegiate experience. Again, ask questions.
---
Media contact: Alex Knisely, 330-972-6477 or aknisely@uakron.edu.