Big welcome to our newest students
08/25/2017

"You belong here!"

That's what the members of our Class of 2021 have been hearing at visit days and at their orientation sessions from everyone at The University of Akron, from current students to faculty.

Now, the time has arrived for them to experience the UA community firsthand. From New Roo Weekend through our Week of Welcome during the first days of class, our newest students will have fun, learn their way around campus and get lots of good advice to ease their transition to college life.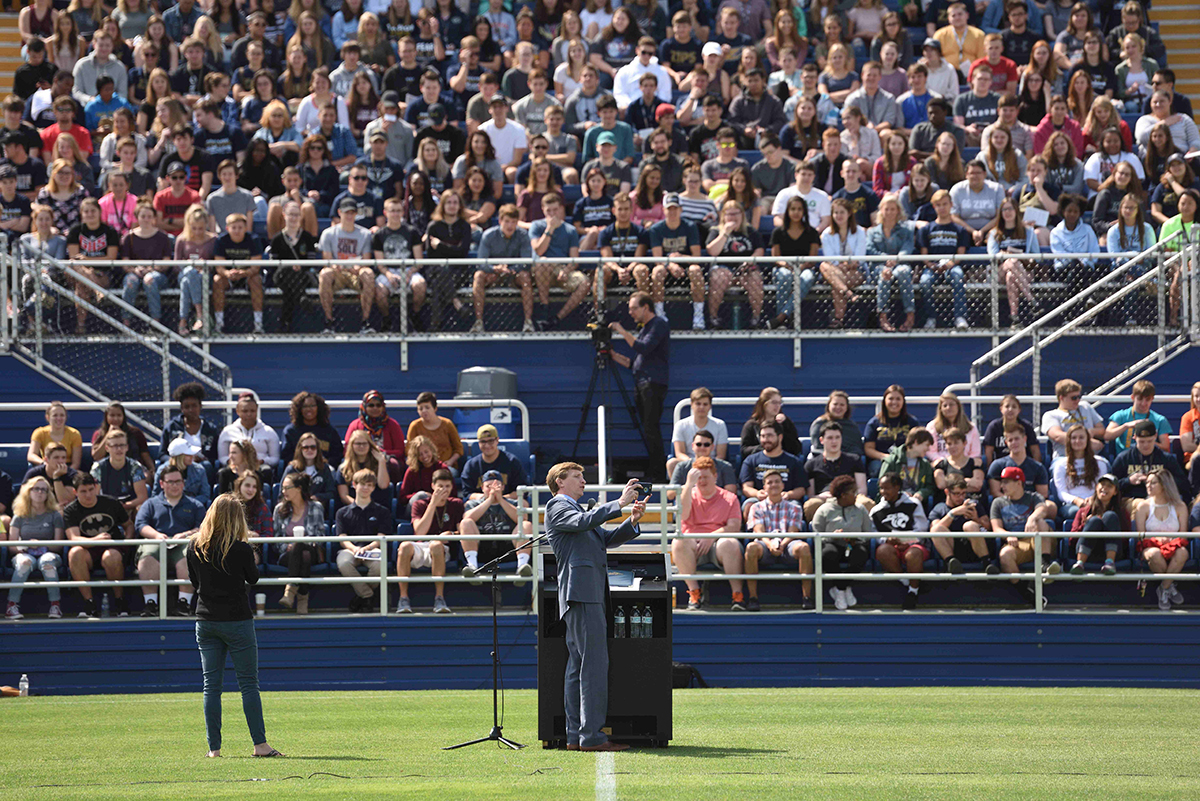 UA President Matthew Wilson takes a selfie at Friday's convocation with his audience of our newest students.
At New Roo Weekend, Aug. 26-27, the official kick-off to their Akron Experience, our new students had many opportunities to grow connected to campus and make friends among their new classmates.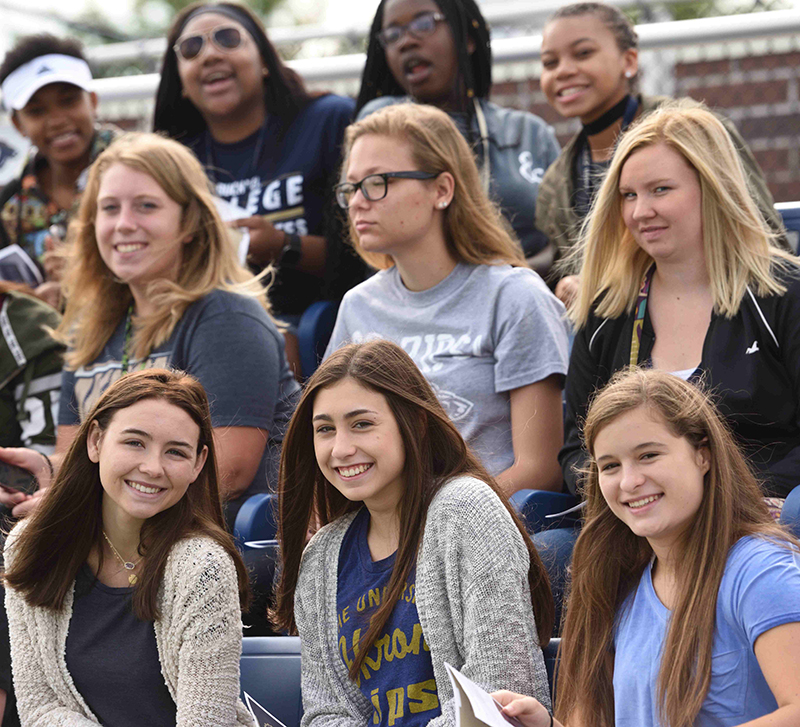 There were 22 breakout session options, including one on studying abroad that will be led by President Matthew Wilson. Other options include sessions that focused on theatre opportunities, intramural sports, student employment, student leadership opportunities on campus, and many others.
The Hop to the Lock event on Saturday is a returning favorite that introduced our new students to the city of Akron. After they marched down to the Akron Civic Theatre to hear first year speaker Jon Vroman, they headed to nearby Lock 3. Tables were set up to showcase different ways to be involved with the city. WZIP, our student-run radio station, was downtown to provide music, and there were inflatables and games. Students had lunch vouchers and a variety of locations on site from which to choose.
Roo Fest is always the big highlight on Sunday. Representatives of more than 120 of the 340 student organizations on campus were at the Student Union to introduce themselves to the Class of 2021. The Department of Student Life hosted an afternoon of fun, freebies and lots of activities.
"The aim of New Roo Weekend is to help students find someone to connect with and something they can join," says Carly DeBord, senior associate director new student orientation. "We are very excited about the engaging group of leaders we have and the involvement from the campus and the city of Akron to help our students find a place in our community."