Biomedical engineer looks to improve cancer treatment
07/13/2018
The National Institutes of Health (NIH) is funding the research of a University of Akron (UA) scientist that could lead to more effective cancer treatment.
Dr. Hossein Tavana and students in his Tissue Engineering Microtechnologies lab recently developed and patented a method to make 3D cultures of clustered cancer cells (called spheroids) that better mimic tumors in the body than the 2D cultures used in traditional methods (in which a thin layer of cells is treated on a flat, plastic dish), ultimately allowing for more accurate drug testing. This resulted from a 2013 NIH grant to Tavana, an associate professor of biomedical engineering in UA's College of Engineering.
Now the team is using a new, three-year, $467,312 grant from the NIH's National Cancer Institute (NCI) to model the response of colon cancer cells to anticancer drugs. "Understanding how cancer cells are able – as often happens – to resist those drugs is a major step toward improving treatments," Tavana said.
Cancer cell resistance
Cell growth is a highly regulated process in healthy tissues; however, this process is deregulated in cancer cells, enabling them to continually grow to form tumors. This growth is driven by signaling through several signaling pathways (see figure below). Identifying these pathways presents attractive new targets for treatment with specific molecular inhibitors that are far less toxic to patients than conventional chemotherapy drugs.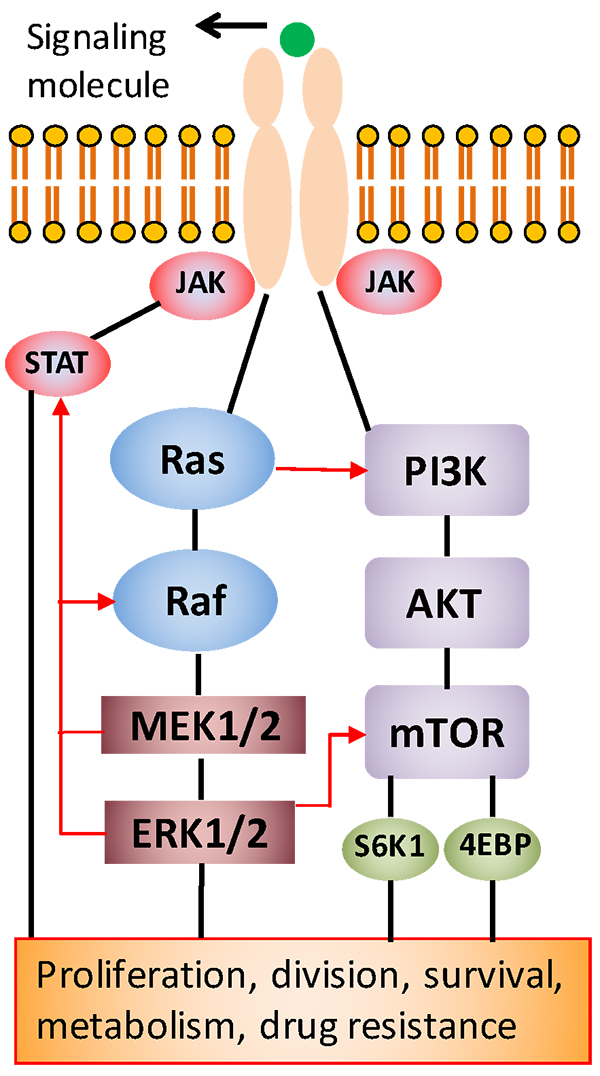 "However, studies by our group and others have shown that cancer cells can develop resistance to the inhibitor drugs by activating an alternative signaling pathway to facilitate their growth," said Tavana.
This feedback signaling renders patients non-responsive to the cancer drug. Recent efforts to block the activity of two pathways by the simultaneous use of two inhibitors were somewhat successful against tumors, but they generated excessive toxicity to patients and, as a result, clinical trials had to stop.
The NIH grant will address this critical need to identify molecular mechanisms of drug resistance of colon cancer cells and to develop new treatment strategies that effectively block tumor growth but with reduced toxic effects.
"Cancer patients receive treatments in multiple phases," said Pradip Shahi Thakuri, a Ph.D. student in the lab. "But cancer is an adaptive disease. Patients respond well to the cancer drugs during the initial phase of treatment, but often develop resistance to the same drugs later on."
Personalizing treatments
Therefore, the researchers developed a model to predict the evolution of such resistance. The model mimics how patients receive chemotherapy by cyclically treating the tumor models with cancer drugs and then allowing them to recover from the drug.
"By using molecular analyses, we will explore specific mechanisms that cells use to adapt to and resist the treatment," Tavana said. "Then we will use this information to design treatments that effectively eliminate cancer cells with significantly reduced toxicity to normal cells."
The team will use patient-derived colon cancer cells through collaboration with Georgetown University to demonstrate the clinical relevance of their methodology toward personalizing cancer medicine.
"We believe that this drug resistance model using our tumor spheroid technology will be a major step toward predicting, identifying and designing treatment strategies to control colon cancer," Thakuri said.
---
Media contact: Lisa Craig, 330-972-7429 or lmc91@uakron.edu.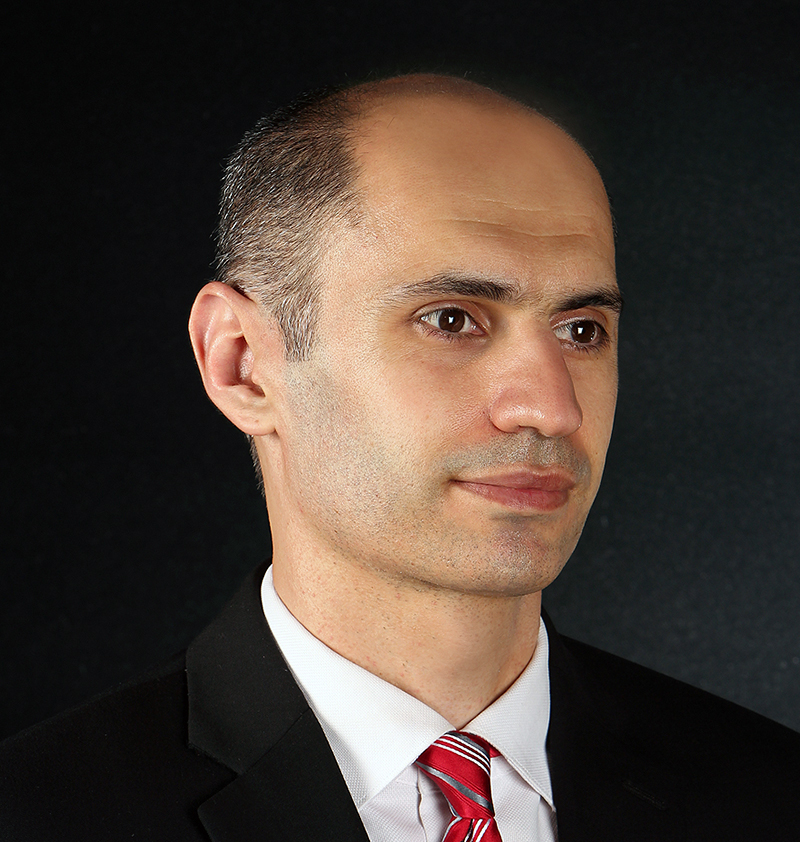 Share