Donor Spotlight: Dr. Jack Fellers
10/21/2021
Valued friendships forged early in life often extend and grow deeper over time, bringing a recurring wisdom and guidance at key moments. Dr. John Fellers, known as Jack by his friends, came to The University of Akron in the mid-1960s to pursue graduate studies in polymer science. While earning his Ph.D., he met Dr. Maurice Morton, a mentor he would draw on and who would inspire him to establish a legacy gift in appreciation of the education he received.
Jack met Dr. Morton in the fall of 1963, shortly before starting graduate studies at UA. Jack, who retired as Professor Emeritus, Department of Material Sciences and Engineering, University of Tennessee (UT), Knoxville, in 2004 after a 34-year career, recalled his lasting admiration for Morton. Their association would last more than 30 years.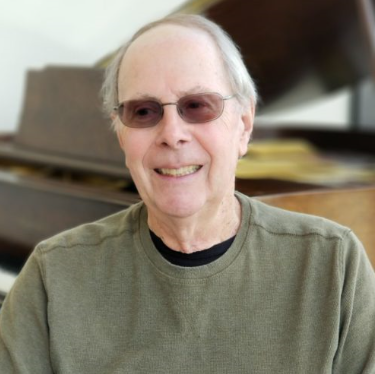 Jack, who previously served in the Department of Chemical, Metallurgical and Polymer Engineering at UT, recently made a generous estate gift to the Maurice Morton Fund for Graduate Studies. This fund was initially established in 1979 by former students and friends in memory of Dr. Morton, who started UA's first Ph.D. program in polymer chemistry in 1956. Dr. Morton was the first director of The University of Akron's Institute of Rubber Research, later renamed in his honor.
Through the fund, the Maurice Morton Award is given annually to the student with the highest GPA in the first-year core courses in the Department of Polymer Science.
"Dr. Morton was a precise man. Articulate and direct, you knew what he meant; his lectures were well thought out and highly organized," said Jack, of his graduate advisor. "He basically ran the program. He knew what it should look like, and if you made it through, you were well-prepared to succeed in industry."
After earning his Ph.D. in polymer science in 1967, Jack worked for Ford Motor Co., for four years as an investigative researcher. Producing numerous papers and five patents during his Ford career, he kept in touch with Morton. On one visit, he shared his interest in leaving industry to pursue an academic career.
"Dr. Morton went to a big steel file cabinet he kept in his office and pulled a letter from a professor at (The University of) Tennessee in the chemical engineering department describing the person they needed. I said, 'that's me,'" Jack said.
Jack, who has mentored numerous Ph.D. students during his own stellar career, said he never forgot Morton's teachings. "He was a man of intellectual honesty, tough but fair. Dr. Morton was there if you, as a graduate student needed help, but he was not the buddy type. That was not his style."
A University of Akron donor for many years, Jack said gratitude to both UA and Dr. Morton spurred his estate gift to The University of Akron Foundation.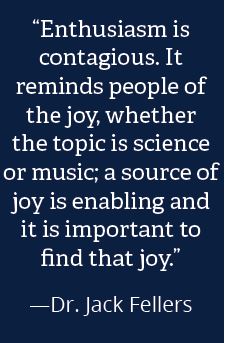 "I came to UA as a young man. I was a good student with credentials but did not have a lot of schools after me," Jack said. "Dr. Morton's confidence in me stayed with me, in many ways."
"At 22 years old, I had dreams. My message to prospective UA grad students, is to think about your dreams. Try to live them, they're here for you to have," Jack said. "My hope is that guys who were perhaps 10, to 20 years behind me, who are finishing up or have finished their professional careers, they have worked hard and achieved, done great things. But they got there on the good ship Akron."
"They really gave a lot of us an incredibly solid foundation, a chance to get off to great starts in our professional careers," Jack said. "I hope that graduates share my hope and desire to see a new generation of young people have that same experience, that's
really what a decision to offer scholarship support is all about."
Today, Jack, 80, serves on the board of directors of The Joy of Music School in Knoxville, an organization offering free music lessons to low-income, disadvantaged youth. Jack, who teaches piano to youngsters twice a week, happily points out a correlation between his past career and his current interest.
Share