Forging a win-win-win solution to the problem of student debt
12/09/2021
University of Akron among eight Ohio institutions partnering with Ithaka S+R in pilot program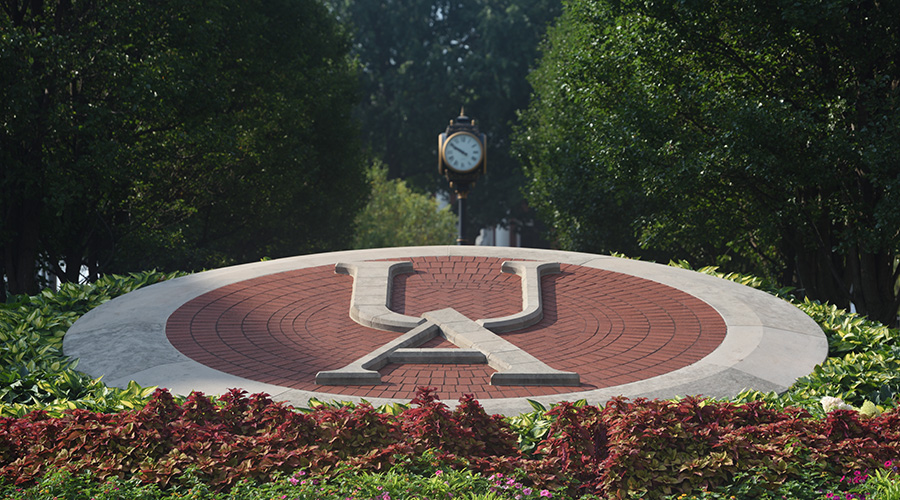 When students fall behind on paying tuition, universities have the option of holding their transcripts—a measure that leaves millions of credits "stranded" each year and creates a losing scenario for all.
Students lose when they are unable to confirm their credentials for prospective employers or when they try to transfer credits to continue their education. Institutions lose because they typically recoup mere pennies on the dollar when balances are sent to collections, and students who can't catch up on tuition bills often decide not to return to school, thereby reducing overall enrollment. And communities lose when adult education and training needed to fill in-demand jobs is stifled—a hindrance to economic development.
But thanks to a unique partnership between Ithaka S+R and eight Ohio institutions, including The University of Akron (UA), withholding transcripts could be a thing of the past.
Beginning this month, Ithaka S+R will be working with all eight public universities and community colleges in Northeast Ohio to design and pilot a sustainable, inter-institutional compact to settle institutional debt and release transcripts of returning students with stranded credits.
The eight Northeast Ohio institutions—UA, Cleveland State University, Cuyahoga Community College, Kent State University, Lakeland Community College, Lorain County Community College, Stark State College and Youngstown State University—have significant transfer pipelines among themselves and a long history of collaboration.
"We enthusiastically support this program that will provide opportunities for more individuals to complete their education and get back on track," said UA President Gary L. Miller. "And the potential benefit to the Northeast Ohio economy is great, not only with increased enrollment, but also with a reinvigorated workforce."
In a report released in October 2020, Ithaka S+R, an academic nonprofit, revealed that 95 percent of institutions withhold transcripts when students have a balance and approximately 6.6 million students across the U.S. have stranded credits.
Collectively, these students owe an estimated $15.4 billion to their former institutions, with average balances ranging from $631 for former community college students, to $4,400 for former students at research universities.
The compact will help to keep students from being stranded, and will be designed around three core features:
Participating institutions will agree to settle institutional debts and release transcripts for former students who re-enroll in their own or any other participating institution.
The institutions, Ithaka S+R and regional community-based organizations will conduct proactive outreach to eligible students and advise students on a re-enrollment plan that is right for them.
Participating institutions will engage in periodic financial transactions to account for resolved debts for students who enroll somewhere other than their previous institution.
The Ithaka team plans to move from concept to operations in time to reach students in spring 2022, with re-enrollment through the compact beginning as early as fall 2022.
---
Media contact: Cristine Boyd, 330-972-6476 or cboyd@uakron.edu
Share