Latest Myers School of Art exhibition is 'Within Reach'
08/23/2016

Paintings suggesting that what you see is not always what you get will highlight the newest exhibit at The University of Akron's Emily Davis Gallery, which opens Aug. 29 and continues through Sept. 23.

"Within Reach" showcases images by Dennis Kardon and Alexi Worth, two artists who are engaged in the intersection of narrative, material and perception. The relationships depicted suggest multiple meanings and misunderstandings. Kardon and Worth are informed by the contemporary context of self-reflection, technology and cinema.

Kardon, who holds a B.A. from Yale, has shown extensively in New York City and throughout the world. His work is included in the collections of the Museum of Modern Art, the Metropolitan Museum of Art, and the Brooklyn Museum, among many others. He currently teaches at the School of Visual Arts in New York. Kardon is a John Simon Memorial Guggenheim Fellowship recipient. He will deliver a lecture on Tuesday, Sept. 20, at 6:30 p.m. in Folk Hall Auditorium. A reception will immediately follow the lecture.

Worth earned a B.A. at Yale in 1986 and an MFA at Boston University in1993. He has had solo exhibitions with the Elizabeth Harris, Bill Maynes and DC Moore galleries, among others. He has received awards from the Guggenheim Foundation, Tiffany Foundation and the New England Foundation for the Arts. Worth has taught at various BFA and MFA programs, including the University of Pennsylvania and the Yale School of Art. He will deliver a lecture on Thursday, Oct. 6, at 6:30 p.m. in Folk Hall Auditorium.

The Emily Davis Gallery is located in the Myers School of Art in Folk Hall, 150 E. Exchange St. Hours are Monday through Thursday from 10 a.m. to 6 p.m., Friday from 10 a.m. to 5 p.m., and Saturday from noon to 4 p.m.
---
Media contact: Matthew Kolodziej, Myers School of Art, 330-972-6030 or mattk@uakron.edu.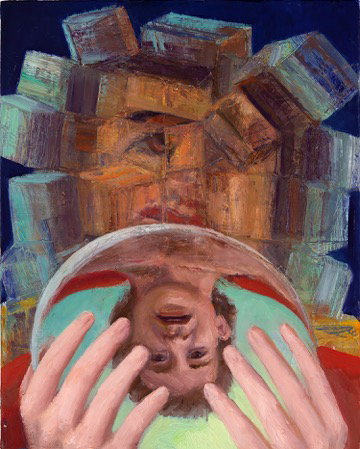 The Present by Dennis Kardon.
---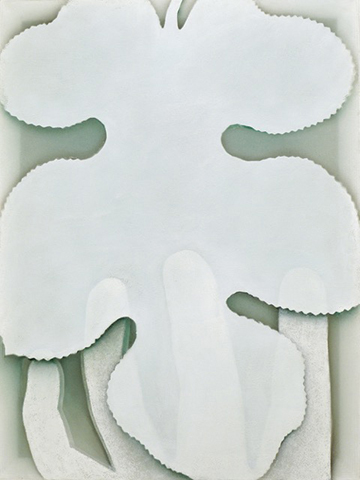 Fig Leaf by Alexi Worth.
---