New Student Trustee appointed to University of Akron Board of Trustees
06/29/2018

Ohio Gov. John R. Kasich has appointed Andrew M. Adolph to serve as a Student Trustee on The University of Akron (UA) Board of Trustees. The appointment is effective July 2, 2018, and Adolph's term will conclude July 1, 2020. He fills the vacancy created upon the expiration of the term of former student trustee Zachary D. Michel.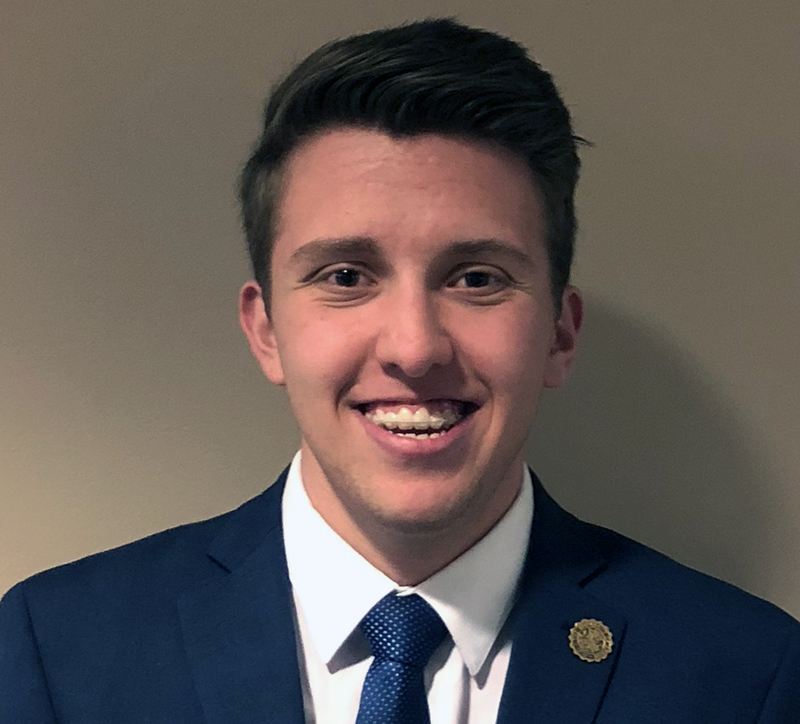 Adolph, a Williams Honors Scholar, is entering his junior year at UA pursuing a bachelor's degree in business administration. He is a resident of Canal Fulton and a graduate of Jackson High School in Massillon.
Adolph currently has a role in a number of UA organizations and activities, including Undergraduate Student Government, University Council and Zips Recruiting Club. Additionally, Adolph is a Presidential Student Ambassador and student tour guide, and was involved in UA's Emerging Leaders program. Outside of UA, Adolph is an Eagle Scout and is a volunteer with Northern Ohio Golf Charities, the organization that sponsors the WGC Bridgestone Invitational.
"I have found a great love for this University and want nothing more than to ensure its future success," said Adolph. "My leadership experiences, particularly those that I have had thanks to UA, coupled with my passion for this institution, will complement the present leadership within the Board of Trustees."
Incoming Board President Joseph M. Gingo said, "We heartily welcome Andrew to the Board of Trustees and look forward to his contributions to our discussions and deliberations. The perspectives provided by our student trustees are important to the Board decision-making process and we know that Andrew will provide additional valuable insights during his tenure on the Board."
Adolph is one of two nonvoting student members of UA's Board of Trustees.
---
Media contact: Alex Knisely, 330-972-7429 or aknisely@uakron.edu.