Seeking a new hobby? Akron Postcard Club offers a unique opportunity.
10/26/2022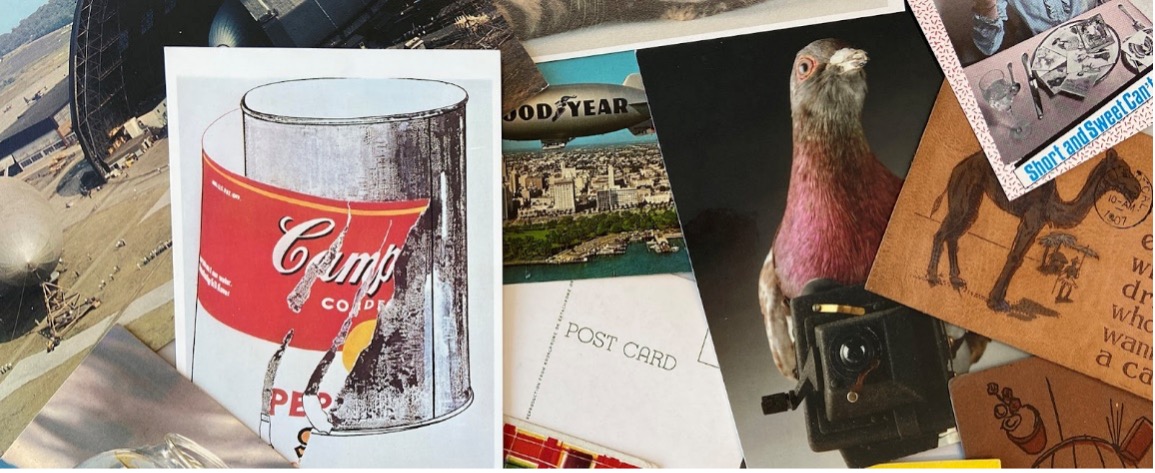 In the late 1800s to the early 1900s, not a day would go by without a postcard being sent or mentioned in conversation; postcards were all the rage. But now, postcards are rarely seen in the mail, predominantly due to the rise of instant communication. However, institutions such as The Cummings Center for the History of Psychology at The University of Akron (UA) actively preserve the essence of postcards and their importance.
Students and community members who enjoy viewing postcards, discussing collections, making their own postcards or just want to explore deeper into the world of postcards should consider joining the UA Post Card Club. The club uses the David P. Campbell Postcard Collection, a collection of approximately 250,000 mid-19th-century postcards, to spark engaging discussions about the medium's history, analyze the intriguing messages on the cards and explore different design aesthetics.
Each meeting has its own theme such as "Postcard House of Horrors" showcasing "terrifying" demonstrations of how postcards can be damaged, such as water damage and metal paper clips. Other past themes have been Postcard Bingo, Postcard Show and Tell, Prepping for National Postcard week, The Hills Are Alive With The Sounds of Postcards and many more.
The University of Akron's Post Card Club meets monthly in the Postcard Library at the Institute of Human Science and Cultures at the Cummings Center, located on the fourth floor.
For more information about Akron post Card Club visit: https://www.uakron.edu/chp/institute/postcard-club.
---
Media contact: Cristine Boyd, 330-972-6476 or cboyd@uakron.edu
Share