Swagelok gift supports the Center for Precision Manufacturing
01/13/2022
Swagelok is a partner in The Timken Foundation Center for Precision Manufacturing in the College of Engineering and Polymer Science. The Center is a research hub for UA faculty and graduate students to develop new finishing technologies for the manufacturing industry. These process technologies, which include grinding, hard machining and superfinishing are the backbone of many manufacturing companies today but have not experienced a great deal of innovation in recent years.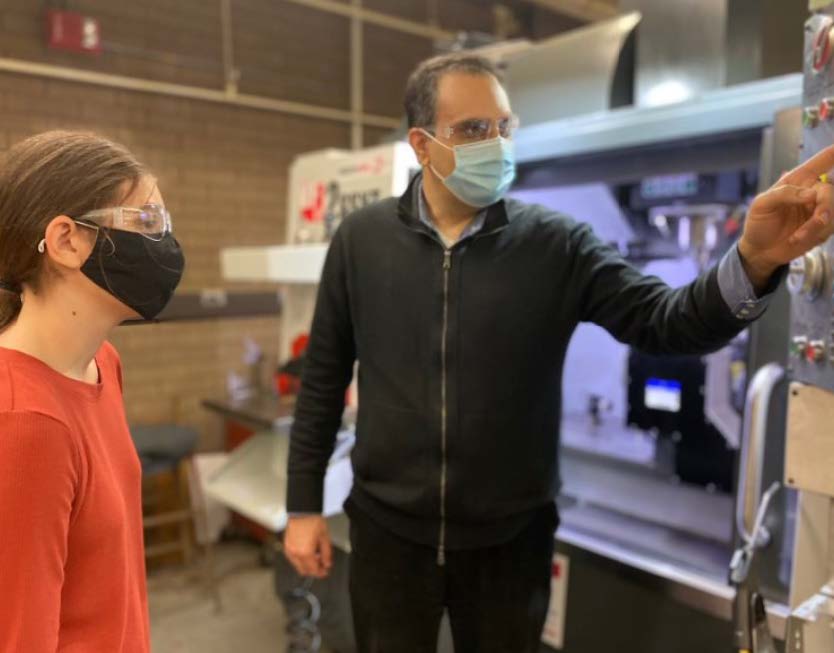 Dr. Siamak Farhad is training Michala Dauterman on a CNC machine. She earned an undergraduate degree in biomedical engineering and is currently pursuing her graduate degree in mechanical engineering.
This center will improve traditional manufacturing processes while providing a learning environment for engineering students. Conducting research in these critical areas assists UA's industry partners increase their global competitiveness and bolsters students preparation and readiness for the needs of employers.
Swagelok is a longtime supporter of UA, the College of Engineering and Polymer Science and our students through scholarships, the Swagelok Career Center, and now working with The Center for Precision Manufacturing. The Center's virtual launch date took place November 12, 2021.
Share