U.S. Senate confirms Akron Law professor Ryan Holte to U.S. Court of Federal Claims
06/11/2019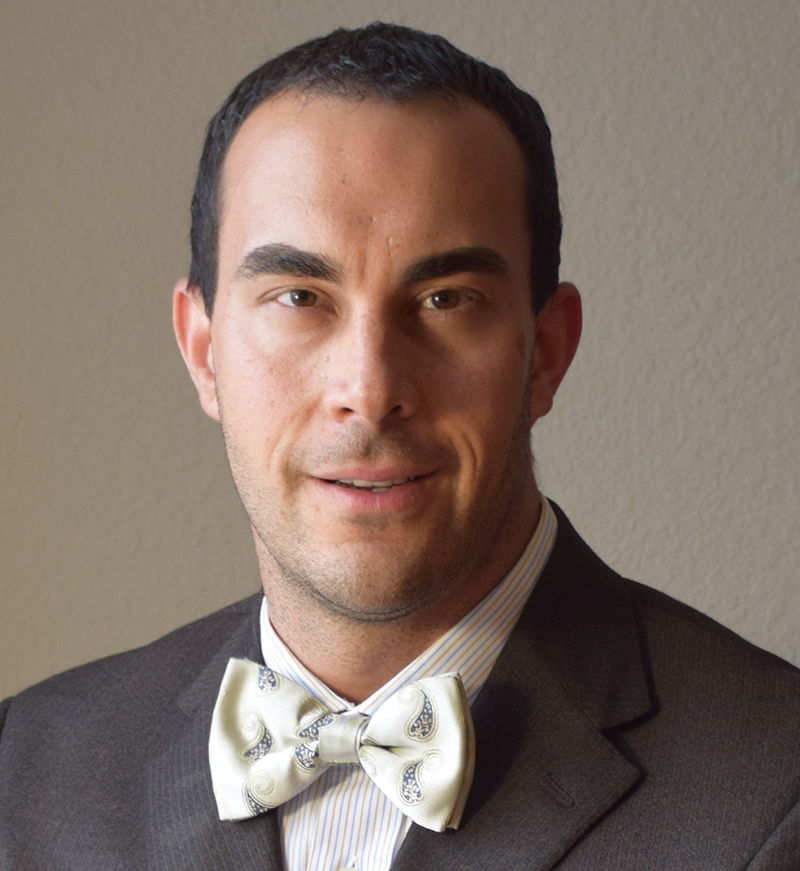 The U.S. Senate voted Monday evening to confirm Ryan T. Holte, the David L. Brennan Associate Professor of Law and Director of the Center for Intellectual Property Law and Technology at The University of Akron School of Law, to the United States Court of Federal Claims. Holte received bipartisan support, including from both Senators Rob Portman and Sherrod Brown from Ohio.
President Donald Trump originally nominated Holte in September 2017 to fill a vacant seat on the court. Holte was renominated in January 2019 when the 116th Congress first convened.
Christopher J. Peters, dean of Akron Law, said of the announcement, "Ryan Holte has been instrumental in energizing our nationally renowned intellectual property program. We are very proud that he has been confirmed to this important judicial position, and we are optimistic that Professor Holte will continue his relationship with Akron Law when he becomes Judge Holte." The school will begin a search for Holte's replacement.
Senator Portman said Ryan has the experience and temperament necessary to make an outstanding judge. Throughout the nomination process, I've been impressed with Ryan's demeanor, credentials and earnest desire to serve his country. I'm confident that Ryan will make a terrific judge on the U.S. Court of Federal Claims, Portman said.
Akron Law's intellectual property (IP) law program was just recognized in the latest U.S. News & World Report rankings as among the best in the country — tied for the top-ranked IP program in Ohio and tied for 41st place overall, on par with many of the best-known IP schools. The National Jurist's preLaw magazine awarded the program a Top 40 "A" grade in its Spring 2019 issue.
IP graduates placed
"Professor Holte helped many students and graduates find internships, clerkships and long-term jobs, maintaining the program's near-100% employment rate for IP Certificate and J.D./LL.M graduates," continued Peters. "And his extensive connections in the IP field brought many prominent speakers to campus, including IP executives from Bridgestone, The J.M. Smucker Company, GOJO Industries, and Procter & Gamble as well as both the current and past directors of the U.S. Patent and Trademark Office."
The 21st annual Akron Law Intellectual Property Symposium held in March, which he chaired, set a record for attendance with a crowd of more than 250 and attracted international media coverage. And his recruitment and promotion efforts helped fill the Akron Law pipeline. The number of incoming "patent bar eligible students" will be the largest in years and should represent approximately 15-20% of the 2019 entering JD class.
Holte is the recipient of two nonresident Thomas Edison Innovation Fellowships from the George Mason University School of Law, and a grant from the Case Western Reserve University School of Law, to support research and writing on intellectual property topics. Holte's recent articles focus on patent-related topics with particular attention to patent assertion entities (or "patent trolls"), equitable remedies in patent litigation and empirical legal studies. His work has been published in the George Mason Law Review, Washington Law Review, Akron Law Review, St. Louis University Law Journal, and his most recent article is forthcoming in the Iowa Law Review.
Holte earned a Juris Doctor at the University of California Davis School of Law, where he served as staff editor of the UC Davis Business Law Journal. He received a bachelor's degree, magna cum laude, in engineering at the California Maritime Academy. where he was a First Class graduate of the California Maritime Academy Corps of Cadets Third Engineering Division.
Before entering academia, Holte practiced as a litigation attorney at the United States Federal Trade Commission, an associate in the Intellectual Property Practice Group at the Jones Day law firm, and a patent prosecutor at the Finnegan law firm. He served as a law clerk to Judge Loren A. Smith on the United States Court of Federal Claims – the court on which he will now serve – and then to Judge Stanley F. Birch Jr. on the United States Court of Appeals for the Eleventh Circuit. Prior to law school he worked as an engineer with Agilent Technologies/HP.  Holte is the inventor on two patents related to electronic communications jamming.
As established by Congress in 1855, the purpose of the U.S. Court of Federal Claims is to allow citizens to file claims for money against the federal government. The court may hear a variety of specialized claims, including contract claims, bid protests, military pay claims, civilian pay claims, tax claims, and patent and copyright claims. The court consists of 16 judges nominated by the president and confirmed by the Senate for a term of 15 years.
More:
Akron Law's intellectual property (IP) law program
---
Media contact: Lisa Craig, 330-972-7429 or lmc91@uakron.edu.
Share