UA professor leads algae bloom research project
09/26/2016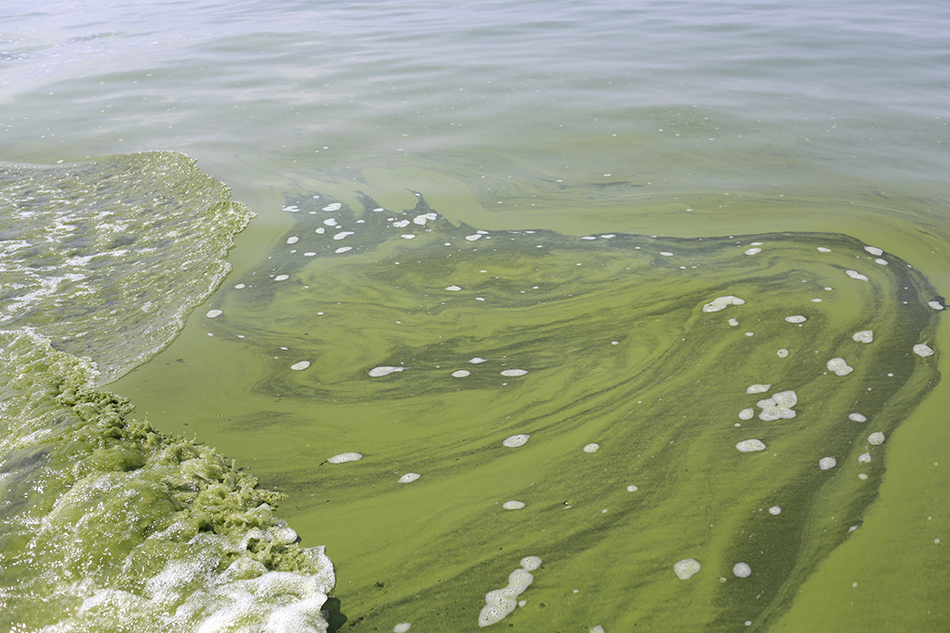 In this Associated Press photo taken by Haraz N. Ghanbari on Aug. 3, 2014, algae can be seen in Lake Erie near Toledo's water intake crib.
---
Dr. Teresa J. Cutright, a civil engineering professor at The University of Akron, hopes her research might prevent any future infestation of algae in drinking water reservoirs like the one that affected Lake Erie and a half million people two summers ago. She recently provided an update on her research at the Understanding Algae Bloom: State of Science Conference in Toledo.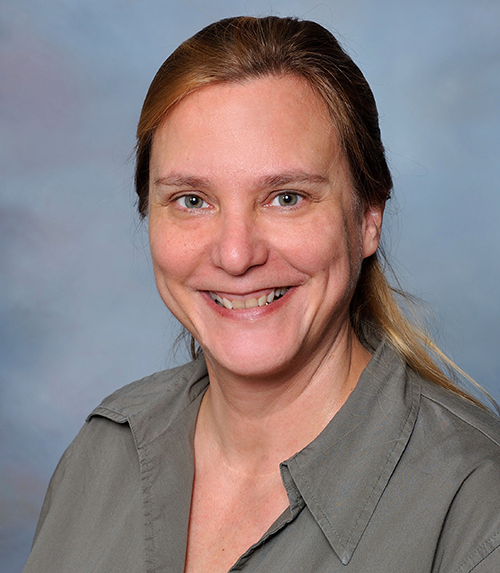 Dr. Teresa Cutright
---
"Algae blooms are a common occurrence worldwide as well as in Ohio and they can seriously affect our drinking water," said Cutright. "My research involves taking samples from four different watersheds in Ohio and treating them with Environmental Protection Agency-approved algaecides at different dosages. Then, I figure out what algaecide is best for each watershed to kill the harmful algae."
Cutright explained that algae are a crucial part of our ecosystem as they produce oxygen and that not all algae release poisonous toxins. She has to reproduce the algae and then test with different algaecides to see what formula and dosage will kill the harmful species.
She is currently collecting algae samples from each watershed, since late summer is the best time of year to get samples due to the warm water temperatures. Watersheds in her study are those drinking water reservoirs in the cities of Akron, Barberton, Willard and Norwalk.
Assisting Cutright with the project are Dr. Don Ott, professor of biology, and Dr. Lan Zhang, assistant professor of civil engineering, along with two UA graduate students.
Cutright received a $138,000 grant through the Ohio Department of Higher Education and the Harmful Algal Bloom Research Initiative, which is part of a $1.9 million research project involving eight Ohio universities. Preliminary study recommendations should be available by June 2017, with final recommendations by May 2018.
---
Media contact: Dan Minnich, 330-972-6476 or dminnich@uakron.edu.