'Behind the Veil' author shares Iran's rich history, dilemmas and future prospects
03/13/2012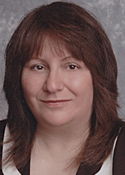 Dr. Debra Johanyak
---
Dr. Debra Johanyak, author of "Behind the Veil," an American woman's memoir of the 1979 Iran hostage crisis, will present a cultural seminar, "What You Need to Know About Iran," on Wednesday, March 21, from 6 to 8:30 p.m. at The University of Akron.

Johanyak, a professor of English at UA's Wayne College, will share Iran's cultural encounters and relationships with the West since the 20th century. Johanyak, who lived in Iran before and during the 1979 crise under Pahlavi rule, brings her experiences and insights to this seminar to discuss Iran's rich history, present dilemmas and future prospects.

Johanyak also is the author of "Shakespeare's World" and the co-editor of "The English Renaissance and the Idea of Asia." Several of her short stories and articles appear in publications such as "The Persian Mirror" and "Writer's Weekly." She has written and produced several plays, including the "Extraordinary Women" series directed by Heather Beyer and performed at Hower House each year during Women's History Month. Johanyak's inspirational feature film "More than Chance," based on the true story of paraplegic Russian adoptee Kelsey Minick, premiered in November 2010.

Reservations are $35 and can be made through March 19 by calling 330-972-7577. Program attendees will receive a copy of "Behind the Veil."
---
Media contact: Denise Henry, 330-972-6477 or henryd@uakron.edu.