Smucker gift will establish business leadership institute
04/23/2012

A local company that everyone recognizes for their tasty fruit spreads, peanut butter, coffee and other branded food products has given a significant, multiyear gift to The University of Akron's College of Business Administration (CBA) to establish an institute that answers the call from employers for universities to graduate students with more well-rounded, holistic leadership skills.

The J.M. Smucker Company has provided funding to launch the new Institute for Leadership Advancement at the College of Business Administration.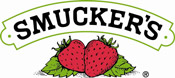 Designed to provide opportunities for all CBA and UA honors students to develop themselves into individuals who are attractive to employers with high potential to make an impact on their organization early in their careers, the Institute creates a framework for educating and training successful leaders of the future. The Orrville-based company is a long-time partner and friend of the university and UA's Wayne College, and many UA business graduates are employed with the company.
Ethical leadership
"At Smucker, ethical leadership is one of our core values, and we firmly believe that responsible people produce exceptional results," said Maribeth Badertscher, Smucker's vice president of corporate communications. "We are proud to make this investment in the University of Akron to promote the development of leaders who have the unique combination of knowledge, skills and principles needed to be successful in business both today and in the future."
An advisory board of more than 200 local business leaders works closely with Ravi Krovi, dean of the College of Business Administration, and the CBA faculty to define the type of skills and knowledge they need from business graduates, resulting in a recently revamped, employer-driven curriculum. The Institute for Leadership Advancement will be a catalyst to identify and nurture future leaders and graduate exceptional people who can "hit the ground running" not long after they're hired, Krovi says.
What business wants
"Business wants graduates who can hit the ground running on day one," Krovi said. "They want employees who can work in teams, understand the market and the specific business, and work in global environments where they'll need to understand different cultures and ways of doing business. They want individuals who are not just technologically savvy, but who have a data-driven, analytical mindset. They don't want to spend additional money on training and education that should have been provided during the undergraduate years."
The activities of the institute will include for-credit and not for credit programming for UA honors students, undergraduate business and MBA students. As such, this will include a combination of professional development course work, experiential learning projects, and campus-wide forums and workshops.
Related:
---
The College of Business Administration recently revamped its curriculum based on recommendations from local business leaders. A gift from J.M. Smucker Co. will establish a leadership institute whose goals complement the college's refreshed coursework.
---