Our first male national champion could be crowned this weekend
03/07/2013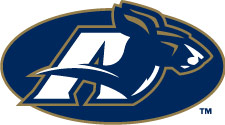 High flying Shawn Barber could become our first male individual national champion in school history this weekend at the NCAA Indoor Championships at the University of Arkansas.
Barber today is the No. 2 pole vaulter in the country. He trails the top vaulter by a mere centimeter.
Barber, a freshman, is the 2013 Mid-American Conference champion. His best jump this year is 18-04.50 (5.60m).
Barber will be joined by five teammates at the championships. That's the most we've sent in indoor history. The five are:
Joe Wesley, men's pole vault
Gabriel Genovesi, men's 800-meters
Alex McCune, men's heptathlon
Alexis Cooks and Brittany Funk, women's weight throw
The Zips will compete Friday and Saturday. Get real-time results on Track and Field's Twitter feed.
Read more about this weekend's qualifiers on GoZips.com.