Vice Presidents
Dr. John Wiencek
Executive Vice President and Provost
Dr. John Wiencek, an accomplished chemical and biochemical engineer, experienced academic administrator and Northeast Ohio native, joined The University of Akron as executive vice president and provost on April 30, 2020. He is the most senior administrator reporting to the president.
As provost, Wiencek has the lead role in redefining and implementing the priorities for the Office of Academic Affairs and bolstering UA's research prominence and productivity. He also has responsibility for sharpening the University's enrollment strategy and practices, including exploring new markets and expanding delivery models; assessing and optimizing the academic affairs structure and processes; recruiting and developing an exceptional academic leadership team; and contributing to UA's commitment to diversity and inclusion.
An experienced academic leader, Wiencek most recently served as provost and executive vice president at the University of Idaho. While there, he developed and implemented a strategic plan and executed new improvements in communication to build trust between the faculty and administration for a stronger campus community.
Wiencek previously served as interim provost and vice president of academic affairs at Virginia Commonwealth University. There he was the driving force behind many significant accomplishments, including resolving initiatives such as enrollment planning and fundraising; completing several searches for key roles; and establishing a Strategic Enrollment Council.
Earlier in his career, Wiencek served as dean of the College of Engineering at the University of South Florida. He also has served in a variety of positions at The University of Iowa, including department chair, graduate director, graduate admissions chair, and professor of chemical and biomedical engineering. Wiencek began his career as an associate professor in the Department of Chemical and Biomedical Engineering at Rutgers University.
Joining The University of Akron has been something of a homecoming for Wiencek, who grew up near the Portage Lakes and graduated from Walsh Jesuit High School.
Wiencek went on to earn a Bachelor of Science in Chemical Engineering at the University of Cincinnati and a Master of Science and Doctor of Philosophy, both in Chemical Engineering, at Case Western Reserve University. As a researcher, he has focused on protein biophysics with applications to drug formulations.
Related:
Dallas A. Grundy
Senior vice president, CFO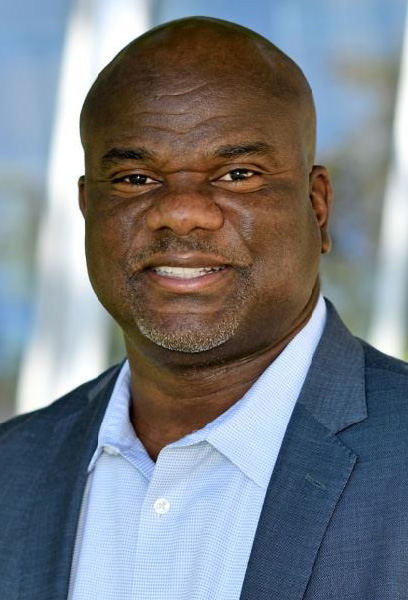 Dallas A. Grundy is senior vice president and chief financial officer.
A critical role within the University, the senior vice president for finance and administration/CFO provides leadership, management and oversight of all activities within the finance and administration division of the University and serves as treasurer and chief financial officer of The University of Akron Foundation. The SVP/CFO also works with various internal and external constituencies to improve the effectiveness of the University's financial and business operations in its efforts to become more innovative and strategic in its financial practices.
Most recently, Grundy served as vice dean and CFO of the University of Pennsylvania Law School, where he oversaw the strategic operations and management of the School's $400+ million endowment and budgets for more than 30 departments, offices and institutes. While there, he contributed to many efforts to bring about efficiencies using technology solutions. He led campus-wide efforts to bring together finance and technology leaders to develop new reporting tools to better manage gifts and endowments; was part of the institution's inaugural university-wide Technology Investment Committee; reviewed and selected components of the university's strategic roadmap to be financed from the newly created university fund; and led local change implementation of a university-wide Human Capital Management Initiative.
Grundy's higher education experience also includes nine years as associate dean of finance and administration at Rutgers University's Graduate School of Education where he was responsible for the school's accounting, finance, human resources, administration, facilities management and information technologies. He also previously served as director of business affairs at Somerset Christian College in Somerset, N.J.
---
Kimberly M. Cole
Vice President of Development
Executive Director, The University of Akron Foundation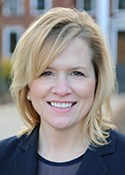 In her role as vice president of development for the University and executive director of the Foundation, Kimberly M. Cole oversees all central fundraising staff, partners with the University's academic leaders, and collaborates with key community volunteers to increase support for UA.
Her work encompasses all aspects of fundraising, including the development and management of campaigns; solicitations via major gifts, the Center for Gift and Estate Planning, and the Annual Fund; and the reporting and recording of all gifts to the University and the Foundation. Her work with the foundation includes overseeing its endowed investments, working closely with its board of directors, and stewarding gifts to ensure donor wishes are always honored.
Additionally, Cole oversees all staff members in the Office of Alumni Relations. They, together with members of the Department of Development, support the needs of the University while engaging alumni and other stakeholders in the mission of the University.
Cole, who joined UA in 1997, is an alumna who earned a master's degree in public administration and a bachelor's degree in psychology here.
---
M. Celeste Cook
Vice President and General Counsel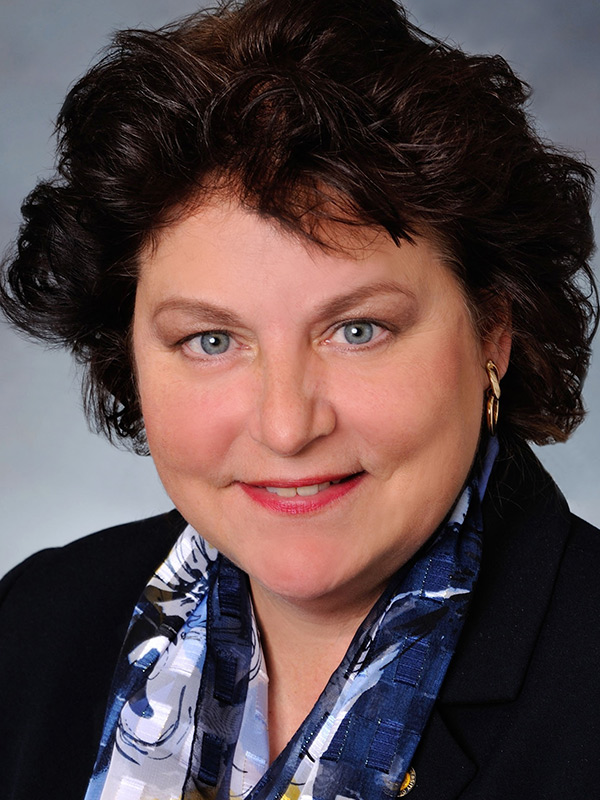 As General Counsel to The University of Akron, and subject to the authority of the Ohio Attorney General, M. Celeste Cook coordinates and directs the legal affairs of the University.
She became vice president and general counsel, as well as secretary to the Board of Trustees and chief ethics officer, on Jan. 1, 2017.
Cook joined The University of Akron on June 2, 1997, as associate general counsel. She most recently served as associate vice president and deputy general counsel, and assistant secretary to the Board of Trustees.
As general counsel, Cook is the chief legal advisor to the Board of Trustees, the University's president, and to UA's officers and administrators. The office is responsible to the Board of Trustees and to the president for the direction and supervision of all legal matters of The University of Akron.
An alumna, Cook earned both a Juris Doctor in 1987 and a B.A. in Business and Organizational Communications in 1984 at UA.
---
Tammy Ewin
Vice President, Chief Communication and Marketing Officer
Tammy Ewin joined UA as vice president, chief communication and marketing officer in January 2020.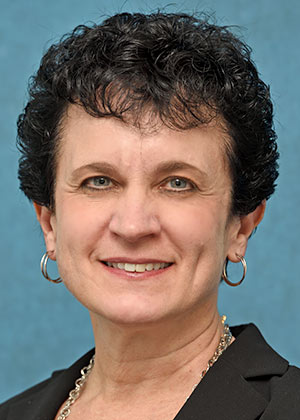 Ewin has extensive experience providing strategic communication counsel, building consensus and achieving solid marketing results in the higher education, health care, corporate, not-for-profit, agency and public safety arenas. For the past year she has worked as an independent marketing and communications consultant helping both corporate and retail clients with branding, product positioning, employee communications and social media strategy.
Ewin spent more than 10 years in the Office of Marketing and Communications at Duquesne University in Pittsburgh as a valued communication leader where she held positions of increasing responsibility. Most recently, as associate vice president for marketing and communications, she led a team of 24 professionals responsible for all internal and external marketing and communications. Accomplishments during her tenure include the management of an award-winning team responsible for a more than 300% increase in media coverage; development of successful strategies to address significant crisis management issues; and completion of a large-scale website redesign, among others.
Ewin earned both a Bachelor of Arts and a Master of Arts in Communication from the University of Dayton.
She is a member of the American Marketing Association as well as the Public Relations Society of America (PRSA) where she served as a member of the PRSA Counselors to Higher Education Section Communications Committee. She is also a board member of Zoe's New Beginnings, a nonprofit organization assisting families of premature babies.
---
Wayne Hill
Vice President and Chief of Staff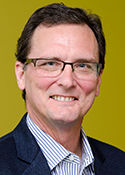 Wayne Hill was named vice president and chief of staff on Aug. 21, 2019.
Hill first joined the University in November 2011 as associate vice president for marketing in the Department of University Communications and Marketing. He subsequently was named vice president of communications and marketing on May 1, 2017, managing a team of 22 professionals responsible for media relations, marketing and advertising, publications, and internal and digital communications.
Prior to joining UA, Hill had a long career with a Cleveland-based public relations firm. He also worked in public service in the Ohio Senate, the Office of the Secretary of State and the Office of the Attorney General, and in television news.
Hill has long been active in a variety of community and nonprofit organizations throughout Northeast Ohio, including the Greater Cleveland Food Bank Board of Directors and the Greater Cleveland Film Commission Board. Currently, he serves on the executive committee for the Downtown Akron Partnership, representing UA. He is a graduate of the Leadership Cleveland Class of 2003.
Hill is a graduate of Hiram College with a degree in sociology.
---
Dr. John A. Messina
Vice President for Student Affairs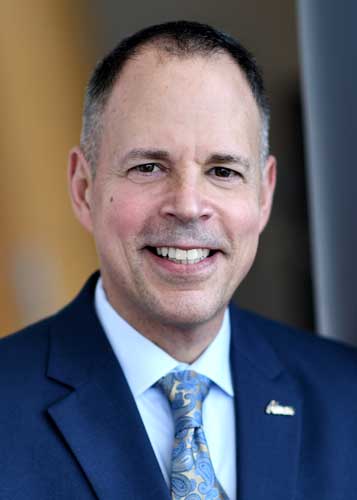 In his role as vice president for student affairs, Dr. John A. Messina oversees the many programs and services designed to educate, engage and enrich the lives of students through social, personal, health and wellness development, academic engagement and retention within UA's Student Affairs and Student Success units.
Departments in these areas are Academic Achievement Programs (TRIO), Accessibility, Career Services, Center for Academic Advising, Counseling and Testing, Dean of Student's Office, Learning Communities, New Student Orientation, Registrar, Residence Life and Housing, Student Academic Success, Student Life, Student Union, Student Conduct and Community Standards, Student Recreation and Wellness Services and ZipAssist.
Messina, who joined UA in 2004, earned a Doctor of Education in 2011 at UA. He holds an MBA and a B.S. from Rider University and an M.S. in Instructional Leadership from Robert Morris University.
---
Nathan J. Mortimer
Vice President of Operations
Nathan Mortimer serves as UA's vice president of operations, with oversight of several administrative areas, including Capital Planning and Facilities Management, Human Resources and IT.
Mortimer joined UA in 2003 as chief audit executive, leading UA's internal auditor's office. In 2011, he added associate vice president for institutional and operational effectiveness duties. From 2015-20, Mortimer served as vice president of finance and administration and chief financial officer.
Prior to UA, Mortimer served the Office of the Ohio Auditor of State in positions of progressively increasing responsibility, including assistant chief deputy auditor of the Canton region, senior audit manager and audit manager.
Mortimer earned a B.B.A. in Accounting at Kent State University and has been a CPA registered in the State of Ohio since 1996.
---