Photography
We use three styles of photography, with the goal of showing individuals genuinely and actively engaged in learning and being social (imagine the camera as a fly on the wall). While some photos may need to have individuals posed (staged), candid photos are the better choice.
In the moment
The bulk of our photography consists of candids taken in the moment. These should convey emotion and tell a story. Be sure to shoot these with natural light, in real scenarios. If a subject needs to be posed, ensure that they don't look overly stiff or posed. Photos should be taken at natural angles, avoiding ultra-wide angle lenses that distort the subject.

Black and white
When used sparingly and deliberately, black-and-white portraits can add sophistication and emotional impact to a communication. These images should be shot on a white background that focuses on the subject and their personality.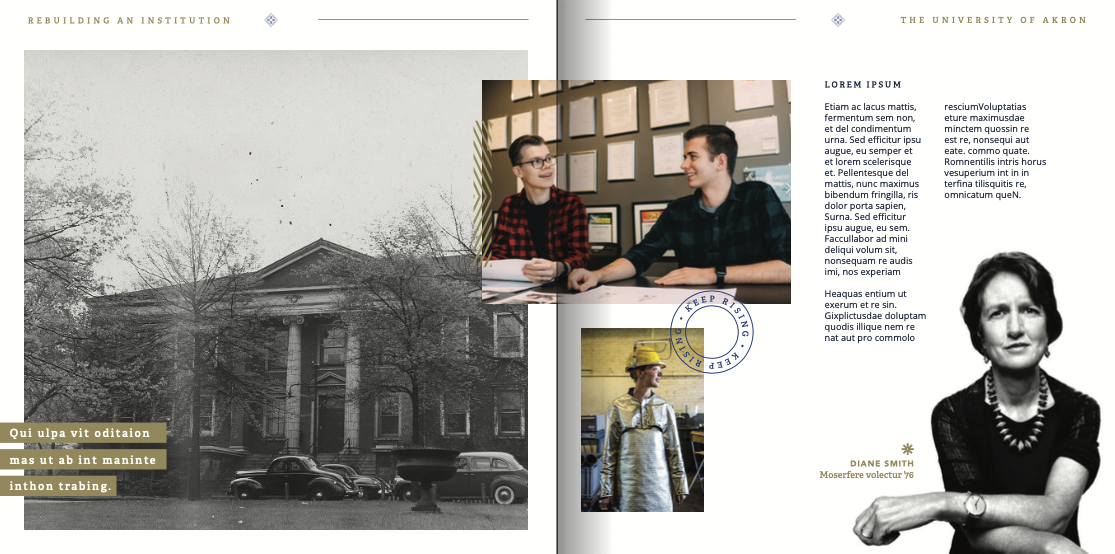 Halftone
Turn photographs into textural graphics by converting them to halftones - as seen here with the Buchtel statue. These should be used sparingly, and can appear as large, impactful images or small, supporting graphics. Contact UCM to request images in this style.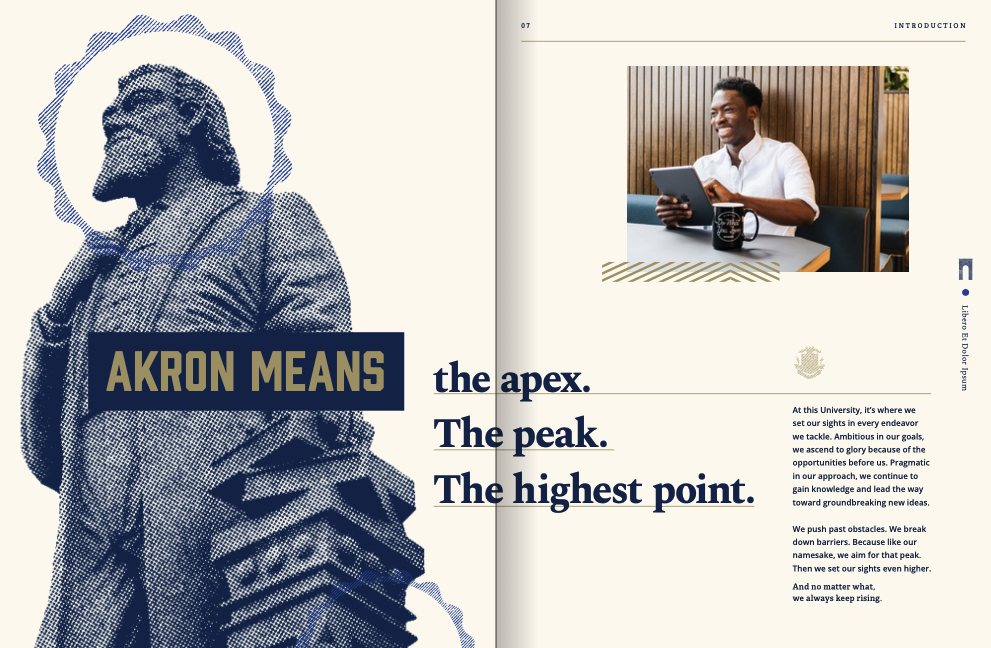 Viewing our photo gallery
UCM maintains a free online photo gallery of high-resolution images. Please email ucm@uakron.edu to request access.