How to send mail, packages and deliveries to UA addresses
Sending to a residence hall student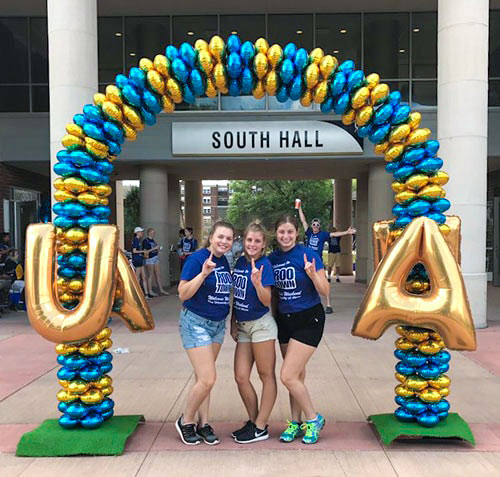 Mail will be delivered once per day to your residence hall, Monday through Friday, at varying times. It is important to use the address format below for ALL mail and packages. Otherwise, your mail may be delayed in its delivery or returned to sender by the post office. Mailing Services will only accept packages for those students who reside on campus. Please avoid using pet names or aliases as those names do not appear in our listing.
---
What address do I use?
STANDARD MAIL AND PACKAGES (e.g., cards, letters, magazines, newspapers):
Student name
Hall, room number and letter
185 E. Mill St.
Akron, OH 44325-0701
---
Package pick-up
Packages delivered by most carriers (U.S. Express Mail, FedEx, UPS, etc.) can be picked up at the Department of Residence Life and Housing at Ritchie Residence Hall. The mail room will accept packages for only students who reside on campus. Please avoid using nicknames or aliases, as those names do not appear on the official residence hall roster that we use to notify students that a package has arrived.
Under no circumstances will our staff at each residence hall service desk accept a package on behalf of a student, so please use the sample address above as your guide when sending flowers or other perishable items.
---
Amazon orders
There is an Amazon Hub Locker location at 290 E. Exchange Street, Akron, OH 44304 (see on map). This location is across the street from campus and is an excellent option if your student is seeking same-day or two-day delivery from Amazon.
If you have any questions or concerns regarding mail delivery or package distribution, please call Mail Services at 330-972-7585 during normal business hours.
Sending to an employee, office or college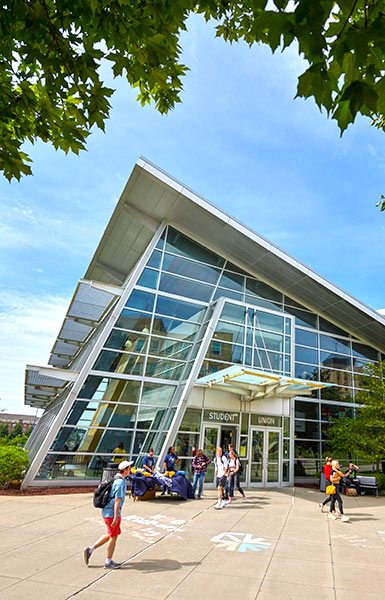 To find a campus address for a UA employee, visit our online faculty/staff directory.
To find the address for a college, office or department, visit our Offices and Departments directory.
Next, choose the appropriate address format from those listed below and include the correct Zip+4 Code. Please do not add any information to the recommended address format — it could delay delivery.
ADDRESS FORMATS FOR INCOMING MAIL AND PACKAGES
For letters from U.S. Postal Service
Name
The University of Akron
Department Name
Akron, OH 44325-(Zip+4 Code)
For packages, flowers and equipment, including deliveries from FedEx, UPS, etc.:
Name
Department
Building and room number
185 E. Mill St.
Akron, OH 44325-0701