CREDIT TRANSFER FOR NEW INTERNATIONAL STUDENTS
Advanced Placement (AP) tests
Many high schools offer Advanced Placement courses through the auspices of the College Board for possible college credit. By enrolling in such courses during high school and taking Advanced Placement Tests at the end of each course, high school students may earn undergraduate credits in a number of different academic areas.
Credits earned by taking AP tests are included in the total credits completed, but are not assigned a grade and do not count in the quality point ratio, class standing, or graduation with honors calculations.
Students obtaining an Advanced Placement (AP) exam score of 3 or above will be awarded the aligned course(s) and credits for the AP exam area(s) successfully completed.
Additional courses or credits may be available when a score of 4 or 5 is obtained. Award of credit for higher score values varies depending on the institution and academic discipline.
International Baccalaureate (IB)
The University of Akron recognizes the academic quality of the International Baccalaureate (IB) program and the efforts of students enrolled in IB coursework by awarding advanced-standing credit for the completion of the IB Diploma.
Higher level examination scores are considered for departmental credit in the areas of French, Spanish, German, Geography, Latin, Greek, Economics, Chemistry, History, English, Social Anthropology, Mathematics, Music and Physics.
Although minimum scores for the awarding of credit may vary by subject area, generally scores of four or five are sufficient.
No credit is awarded for IB Subsidiary examinations, with the exception of some foreign languages.
Credits from other advanced curricula such as A-Levels, Arbitur, etc. will be considered also.
Please email intlrecruit@uakron.edu or call +1 330-972-4930 for more information.
---
RELATED
---
QUESTIONS?
Contact Undergraduate International Recruitment:
Campus location
Buchtel Hall, Suite 212
Mailing address
International Recruitment
The University of Akron
Akron, OH 44325-4711
Hours of operation
Monday-Friday, 8 a.m. to 5 p.m. EST
Summer only: Monday-Friday, 8 a.m. to 4 p.m. EST
Phone: (+1) 330-972-4930
Fax: (+1) 330-972-5948
Check application status: intlrecruit@uakron.edu
(Undergraduate Admissions)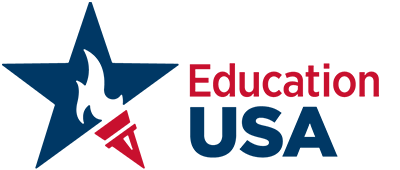 EducationUSA is a U.S. Department of State network of over 400 international student advising centers in more than 170 countries. The network promotes U.S. higher education to students around the world by offering accurate, comprehensive, and current information about opportunities to study at accredited postsecondary institutions in the United States.
EducationUSA also provides services to the U.S. higher education community to help institutional leaders meet their recruitment and campus internationalization goals. EducationUSA is your official source on U.S. higher education.