Transfer credit for new international students
First time student
A first time student is a high school student, or have completed high school or equivalent and have never enrolled in a college/university.
Advanced Placement (AP) tests
Many high schools offer Advanced Placement (AP) courses through the auspices of the College Board for possible college credit. By enrolling in such courses during high school and taking AP tests at the end of each course, high school students may earn undergraduate credits in a number of different academic areas.
Credits earned by taking AP tests are included in the total credits completed, but are not assigned a grade and do not count in the quality point ratio, class standing, or graduation with honors calculations.
Students obtaining an AP exam score of 3 or above will be awarded the aligned course(s) and credits for the AP exam area(s) successfully completed.
Additional courses or credits may be available when a score of 4 or 5 is obtained. Award of credit for higher score values varies depending on the institution and academic discipline.
For additional information, please visit the undergraduate bulletin.
International Baccalaureate (IB)
The University of Akron recognizes the academic quality of the International Baccalaureate (IB) program and the efforts of students enrolled in IB coursework by awarding advanced-standing credit for the completion of the IB Diploma.
Higher level examination scores are considered for departmental credit in the areas of French, Spanish, German, Geography, Latin, Greek, Economics, Chemistry, History, English, Social Anthropology, Mathematics, Music and Physics.
Although minimum scores for the awarding of credit may vary by subject area, generally scores of four or five are sufficient.
No credit is awarded for IB Subsidiary examinations, with the exception of some foreign languages.
Credits from other advanced curricula such as A-Levels, Arbitur, etc. will be considered also.
Related: Alternative credits
---
Transfer students
A transfer student is someone taking, or have completed, classes at another college/university and want to complete your degree at zthe University of Akron. You may have already earned an associate degree and seek another, or a bachelor's degree.
Who can transfer to UA?
The University of Akron (UA) welcomes transfer students from accredited two- and four-year institutions for the fall, spring and summer semesters. International institutions may be considered accredited if they are officially recognized by your Government's Ministry or Department of Education. A review of your institution will be conducted by the International Recruitment Office upon the receipt of your application and an official transcript from the institution.
When do transfer credit evaluations take place?
Your transfer credit evaluation can take place at any time during the admissions process. Applicants should upload their transcripts to their applicant portal. Contact intltransfer@uakron.edu with any questions.
Your transfer credit evaluations will take place after you are admitted to the University and we have received your official transcript(s). Therefore, you must apply to the university as a transfer student first. Please visit How to Apply for application details.
Once you have received admission to UA, a separate review of your transcript for transfer credit will take place. We will advise in a separate email whether or not a course-by-course evaluation is required.
You must submit official transcripts to have your transfer credits posted to your DPR/official record.
Which credits will transfer To UA?
Only courses with a grade of D- or better will transfer.
Initially, all accepted credits will transfer in as General Elective credits.

General Electives are courses that are not required for your major but might apply towards your degree program requirements.
Check the required courses for your major in the degree program requirements.
If your credits cannot apply towards your degree program requirements, they will still count in the total overall number of credit hours taken.

Some credits may apply to your degree program requirements through a course-by-course transcript evaluation.

This evaluation will determine if the courses you previously took are equivalent to any courses offered by UA.
Degree Program Requirements are the courses you are required to successfully complete to receive your degree.
General Education Requirements are included in the degree program requirements.
Completed courses can meet both General Education and Degree Program requirements.
---
Course-by-course transfer credit evaluation
If the courses have been evaluated by UA for equivalency before:
Check to see if your institution and any of your completed courses are listed in our Transfer Equivalency Database.

If a course at a particular institution has already been reviewed for equivalency, the UA course equivalent will be listed here.

We have articulation agreements in place with several Ohio community colleges.
If the courses have NEVER been evaluated by UA for equivalency before:
If you do not see your course or institution listed in either location above, this means it has never been reviewed by us for equivalency with UA courses and you will then need to transfer credit evaluation completed.
Follow these steps for a transfer credit evaluation:
Submit a copy of the course syllabus to the International Recruitment Office by email to intltransfer@uakron.edu (each syllabus should be attached individually).

A syllabus is typically created by your instructor and includes course policies and regulations, required textbooks, and a schedule of course content and assignments.

It may not be necessary to send all of your course syllabi to us if that course is not required for your degree.
When the syllabi are received, they will be circulated to the relevant programs for a transfer credit evaluation.

Please note that the turnaround time for the evaluations may vary depending on the time of year.

Once the course-by-course evaluations are completed, the courses and their UA equivalent courses will be added to your record.
To view your transfer credits on your record, log into your My Akron account and run the Transfer Credit Report. You will also see the transfer credits when you run your DPR.
---
Questions?
Contact us in the International Center
Campus location
Simmons Hall, Suite 205
Mailing address
International Recruitment & Admissions
The International Center
The University of Akron
Akron, OH 44325-4724
USA
Hours of operation
Monday-Friday, 8 a.m. to 5 p.m. EST
Summer only: Monday-Friday, 8 a.m. to 4 p.m. EST
Phone: (+1) 330-972-4930
Fax: (+1) 330-972-5948
Check application status: for undergraduate applications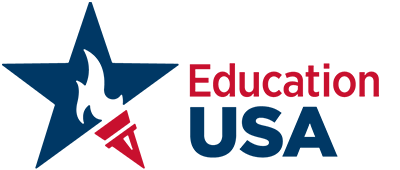 EducationUSA is a U.S. Department of State network of over 400 international student advising centers in more than 170 countries. The network promotes U.S. higher education to students around the world by offering accurate, comprehensive, and current information about opportunities to study at accredited postsecondary institutions in the United States.
EducationUSA also provides services to the U.S. higher education community to help institutional leaders meet their recruitment and campus internationalization goals. EducationUSA is your official source on U.S. higher education.