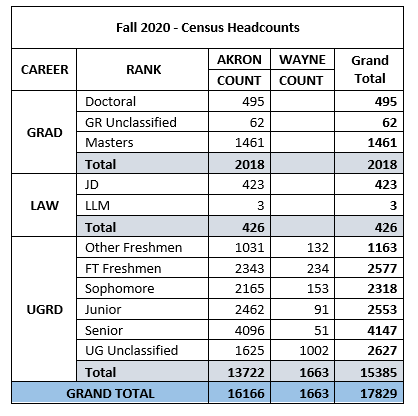 Fall University Enrollment Profile
Click the image to view the latest Fall Profile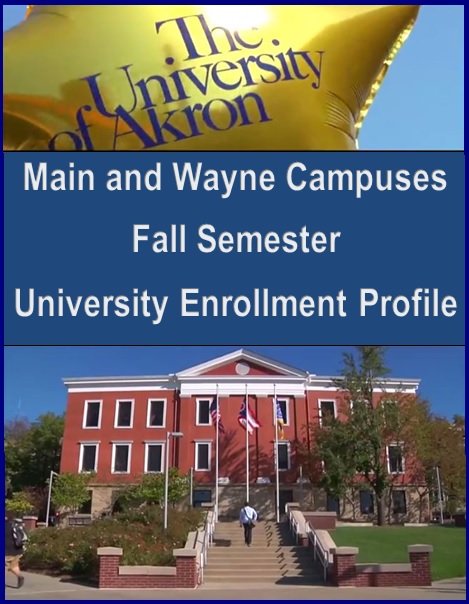 The University Enrollment Profile is a summary of UA's enrollment broken down by ethnicity, student rank, residency, and enrollment status. Additionally, there are tables that compare two years of enrollment data by student level and college. Archived profiles contain past fall reports.
This table displays the registration activity, both SCHs and total UA headcount as recorded at the census point of each term. The report contains comparisons to the previous year. SCHs are broken down by campus and college.
---
College and Department Enrollment
Headcount Trend Reports display official 15th day semester enrollment. Data is taken from extracts created on each census date and provides comparisons to prior years. Tables reflect data by campus, college, department and major.
Ten Year Trend Reports
Student Credit Hours (SCH) Trend Reports display student credit hours generated by college, department, course for ten fiscal years (Summer, Fall, and Spring semesters). Data is taken from a data warehouse that is updated daily with current enrollments.
---
Historical Enrollment, Headcount & Student Credit Hours
Table displays UA's headcount, student credit hours, and full-time equivalents (FTEs) by level for fall semesters from 1997 to the present.