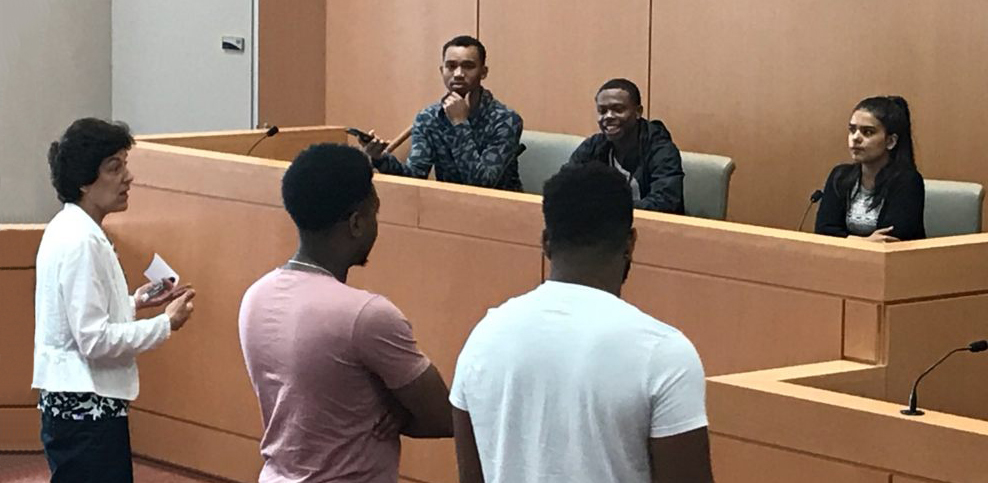 The Akron Law PLUS Curriculum
The Akron Law PLUS Program will be JUNE 2 - 29, 2019, and gives you skills and experiences to help you decide if law school is right for you!
---
Coursework
Will include:
A selection of law school courses taught by law faculty.
A thorough exploration of, and preparation for, the law school application process.
Experiential learning will include:

Problem-Solving Workshop
Trial Advocacy Workshop
Akron Law's award-winning Reentry Clinic

Interaction with lawyers, judges, and legislators.
Field trips
Visits to:
Law firm offices
Courtrooms
Other settings where lawyers work
Social activities
There will also be fun group outings and planned activities to:
Ballgames
Parks
Cedar Point, one of the best amusement parks in the world!
---
Akron Law PLUS (Prelaw Undergraduate Scholars) is a LSAC PLUS program focused on, but not restricted, to college students from racial and ethnic minority groups underrepresented in the legal profession. The program is designed for students in the first two years of college.
The four-week program provides an intense focus on the skills required to succeed in law school, the law school admission process, and legal career opportunities. Interested students should contact the law school directly for application information, including deadlines and selection criteria.
For more information or questions email: LawPLUS@uakron.edu