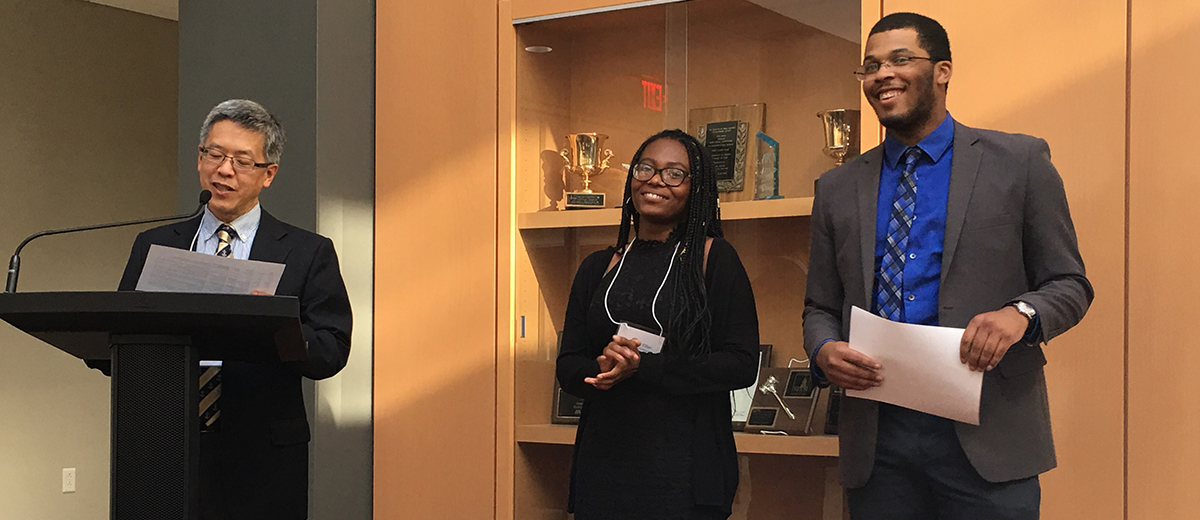 The Akron Law PLUS Program FAQs
The Akron Law PLUS Program will be JUNE 2 - 29, 2019.
---
General program information
1. What is the cost of this program?
FREE! This program is provided at no cost to admitted students. In addition, we will provide each participant a $1,000 stipend upon completion of the PLUS Program.
You may also be eligible for need-based financial assistance with travel to and from Akron. To inquire about a travel stipend, please contact Emma Schulze, Director of Admissions.
2. How much of a time commitment is this program?
The PLUS Program is a 4-week residential program, designed to give insight into the law school lifestyle. In that respect, this is a full-time commitment with a full schedule. You are expected to reside on campus, attend all classes, and participate in all scheduled activities, which will include some evenings and weekends.
Accomodations
1. Where will I stay during the program?
You will stay in a in a single-occupancy room in a dorm on campus, within a short walking distance to the School of Law, where most programming will take place.
2. Will meals be provided?
All meals are provided for you at no cost throughout the duration of this program. For some meals, you will be given a dining allowance to purchase food for yourself.
What students are saying
I enjoyed this program because I was granted experiences in the legal field that I may not have been granted anywhere else. Also, the directors and student directors were very friendly and welcoming and the activities were fun."
—Gwyneth Ovalley
Montana State University
From Great Falls, MT
I learned information regarding the LSAT and law school... because going into it I had no idea what the path getting into law school actually looked like."
—Kaiya Thompson
Spelman College
From Stone Mountain, GA
The Akron Law PLUS Program lets you experience what real life law school looks like."
—Elijah Turner
Miami University
From Northfield, OH
---
Akron Law PLUS (Prelaw Undergraduate Scholars) is a LSAC PLUS program focused on, but not restricted, to college students from racial and ethnic minority groups underrepresented in the legal profession. The program is designed for students in the first two years of college.
The four-week program provides an intense focus on the skills required to succeed in law school, the law school admission process, and legal career opportunities. Interested students should contact the law school directly for application information, including deadlines and selection criteria.
For more information or questions email: LawPLUS@uakron.edu