CONSTITUTIONAL LAW
Constitutional law is the study of individual civil rights and governmental powers established by the U.S. Constitution. It delves into the subjects of daily front-page news—from social justice and inequality to questions of individual privacy, judicial power, freedom of religion, legal history, race, and gender.
Constitutional law experts
The breadth of faculty expertise at Akron Law allows for study in a wide variety of constitutional law subjects. Our faculty are senior scholars who have engaged in deep analysis and prolific research on questions of constitutional import. Their practical experience as counsel to legislatures, courts, and executives, as well as civil rights plaintiffs allows them to convey the meaning of constitutional law both in theory and in practice.
Tracy A. Thomas, John F. Seiberling Chair of Constitutional Law and Director, Constitutional Law Center | Bio
G. Kristen Barnes, Associate Professor of Law | Bio
Martin H. Belsky, Randolph Baxter Professor of Law | Bio
Bernadette Bollas Genetin, Professor of Law | Bio
Wilson R. Huhn, Distinguished Professor Emeritus | Bio
Brant T. Lee, Professor of Law | Bio
William Rich, Associate Professor of Law | Bio
Center for Constitutional Law
Akron Law's Center for Constitutional Law established by Congress offers specialized guidance in this field through coursework, symposia, lectures, student fellowships, a student-edited journal, and guided research with affiliated faculty. It offers the opportunity to align your legal education and career path with your own interests in constitutional rights.
Tweets by ConLawCenter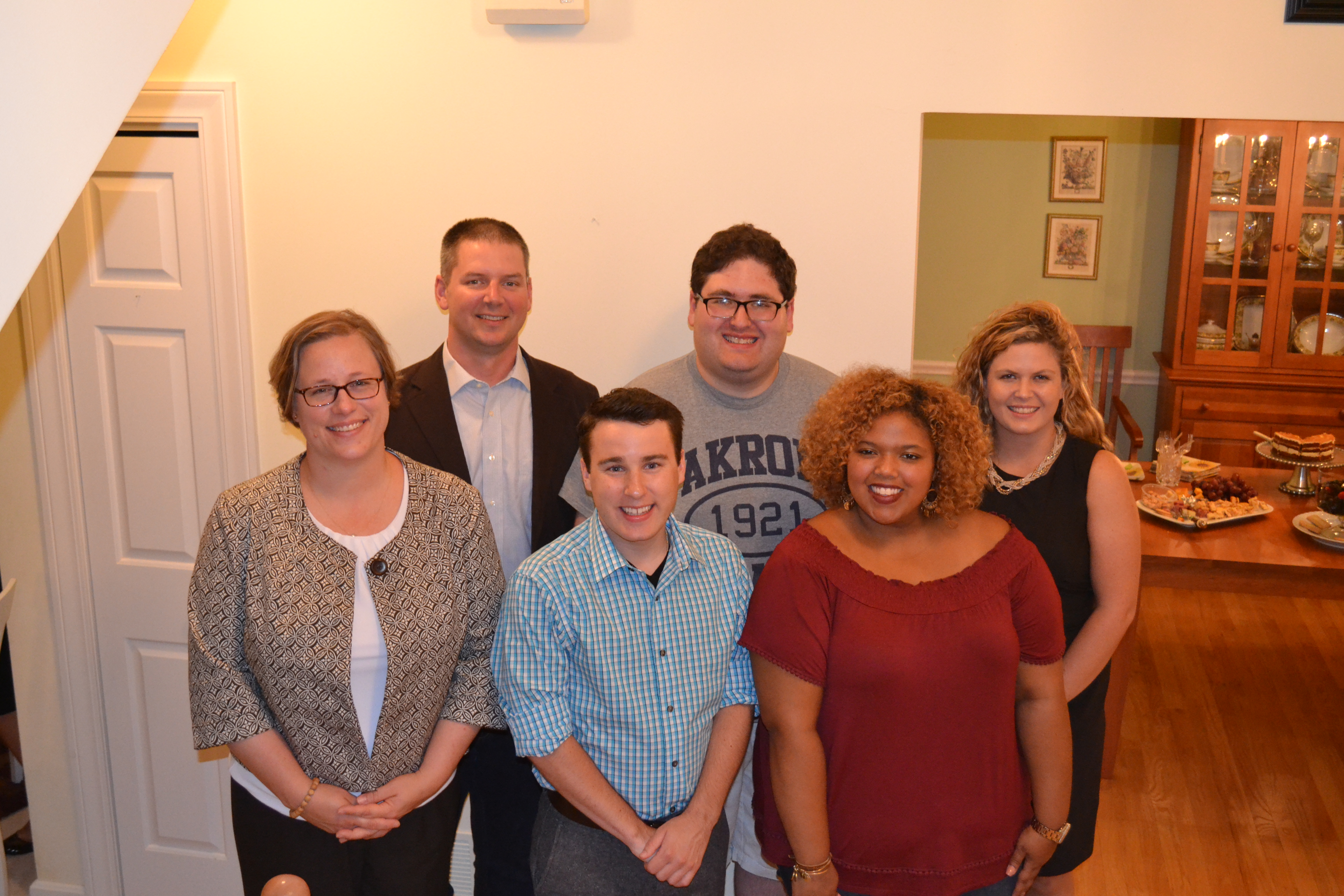 2016-17 Student Fellows
The CCL sponsors Student Fellowships each academic year. Fellows engage in all aspects of the Center's work including research, social media, conferences, lectures, and public education. They may also write individual directed research thesis papers with CCL faculty. Students have opportunities for individualized faculty mentorship in the field of constitutional law including work on special projects, co-authored papers, amicus briefs, and networking with faculty and alumni.
Student opportunities
Joint degree JD/MAP (Master of Applied Politics)
Editors, ConLawNOW online journal
Social Justice Project
Externships in Con Law
Individual Study and Directed Research in Con Law
Arthur J. Golberg Memorial Prize in Constitutional Law
American Civil Liberties Union student organization
Federalist Society student organization
Public Interest Law Society student organization
Knight Foundation Fellowship on media & public records
Constitutional courses
Constitutional Law I-Powers
Constitutional Law II-Individual Liberties
Social Justice
First Amendment
Law and Religion
Feminist and Race Theory
Supreme Court Seminar
Federal Jurisdiction & Procedure
Election Law
Employment Discrimination
Prosecutorial Function
Administration of Criminal Justice
Post-Conviction Remedies
Appellate Advocacy
Reentry Clinic
Externship in Con Law Placement