Philip "Phil" A. Lloyd, II, Esq. ('72)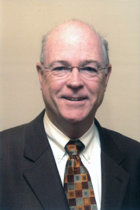 Title: Operation Officer, McDowell Family, LLC
Phone: 330.576.6803
Email: Palloyd2@gmail.com

---
Biography
Philip A. Lloyd earned a Bachelor of Arts degree from Ohio Wesleyan University in 1969 and Juris Doctorate from the University of Akron in 1972.
Mr. Lloyd is Chief Operation Officer of McDowell Family, LLC in Bath, Ohio. In April 2011, he retired from Vorys, Sater, Seymour, and Pease LLP in Akron, where he served the commercial and real estate group. Prior to that, he was a partner with Brouse McDowell, the law firm founded by his wife's grandfather and for whom the University of Akron Law Center is named. He joined Brouse McDowell in 1972 and became partner in 1977.
Mr. Lloyd has served on the Board of Directors for FirstMerit Corporation since 1988 and is Chairman of the Risk Management Committee and a member of the company's Executive committee. He is past chairman of Akron General Health Systems and Akron General Medical Center. He is a trustee and past president of the Akron Art Museum where he served as co-chair of its most recent capital campaign and is past president of United Cerebral Palsy and Services for the Handicapped Association. He has also been a trustee of the following organizations: Summit County Board of Mental Retardation, Old Trail School, Akron City Hospital Foundation, Summit County Defenders Association, and Stan Hywet.
Mr. Lloyd has served on The University of Akron Foundation Board of Directors since 2000 and has been Chairman since 2006 and also serves on the Foundation's Executive and College Centered committees. Mr. Lloyd is past president of the University's Law School Alumni Association and received the Outstanding Law Alumni Award in 2008. He is a charter member of the Law School Dean's Club.
---