Center for Intellectual Property Law and Technology has new director
08/23/2017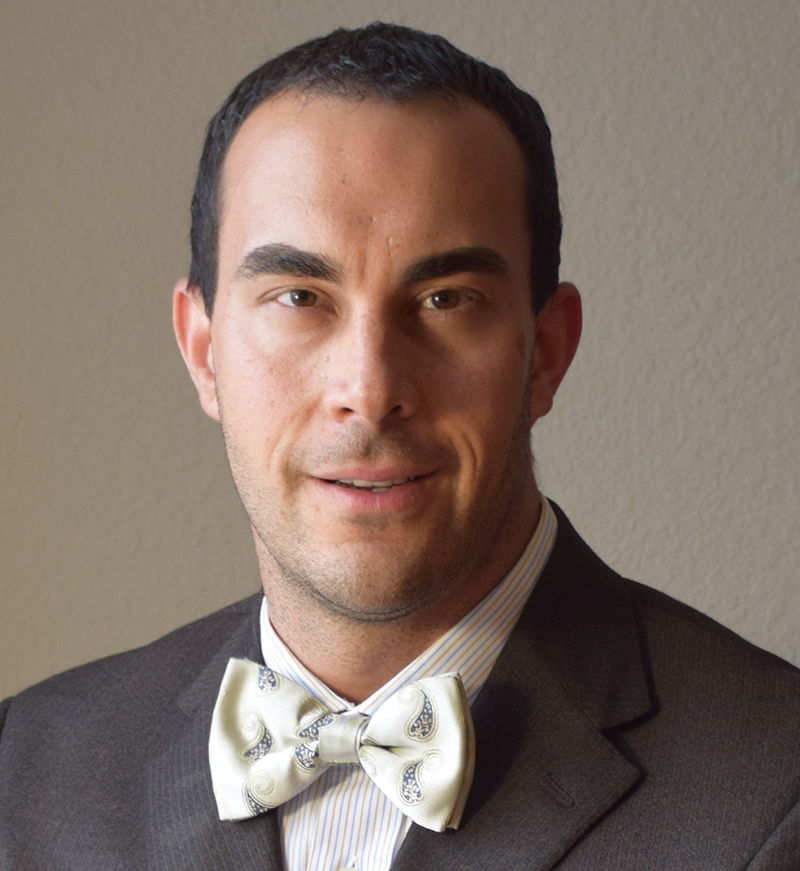 Our School of Law is pleased to announce that Ryan Holte has joined the faculty to serve as the David L. Brennan Associate Professor of Law and Director of the Center for Intellectual Property Law and Technology.
Holte received a Juris Doctor at the University of California Davis School of Law, where he served as staff editor of the UC Davis Business Law Journal. He received a bachelor's degree, magna cum laude, in engineering at the California Maritime Academy, where he was a First Class graduate of the California Maritime Academy Corps of Cadets Third Engineering Division.
The new director is the recipient of two nonresident Thomas Edison Innovation Fellowships from the George Mason University School of Law, and a grant from the Case Western Reserve University School of Law, to support research and writing on IP topics. Holte's recent articles focus on patent-related topics with particular attention to patent assertion entities (or "patent trolls"), equitable remedies in patent litigation and empirical legal studies. His work has been published in the Washington Law Review, Akron Law Review, Chapman University Law Review and St. Louis University Law Journal.
'Entrepreneurial spirit'
"We are tremendously excited that Ryan Holte will be joining Akron Law," says Dean Christopher Peters. "Professor Holte has an entrepreneurial spirit that will serve him well as he builds up the already strong national reputation of our intellectual property program. He is a dedicated mentor who has helped many students and graduates find internships, clerkships and long-term jobs. As an engineer and inventor, Professor Holte understands the technical side of patent law, and as a former intellectual property litigator he understands the practitioner's perspective."
Prior to entering academia, Holte practiced as a litigation attorney at the United States Federal Trade Commission, an associate in the Intellectual Property Practice Group at the Jones Day law firm, and a patent prosecutor at the Finnegan law firm. Prior to practice, he served as a law clerk to Judge Stanley F. Birch Jr. on the United States Court of Appeals for the Eleventh Circuit and as a law clerk to Judge Loren A. Smith on the United States Court of Federal Claims. He is also an accomplished former engineer and co-inventor/patent holder.
"Professor Holte also is an innovative scholar with many national and international connections in the intellectual property field," Peters continues. "I know he will work closely with the practitioners on our Intellectual Property Advisory Council, and with existing IP faculty members Daniel Brean and Camilla Hrdy, to develop cutting-edge programming for the center and create exciting new opportunities for our students."
National reputation
Akron Law's IP program has a longstanding reputation in local and national IP communities, is ranked by U.S. News & World Report as one of the top national IP programs, and has been graded as an 'A' by National Jurist magazine. Akron Law currently offers more than 20 IP courses, and has received support for decades from the distinguished members of Akron Law's IP Advisory Council (IPAC).
"I am excited and honored to serve as the Brennan Chair and Director of Akron Law's IP Center," says Holte. "I look forward to sustaining the center's momentum, and working with the IPAC members and other IP law faculty, to continue serving and growing the strength of Akron Law's IP reputation in Ohio and around the country. This will include building the number of students within our IP classes, strengthening the placement of IP law students and graduates in IP law jobs nationally, and growing Akron Law faculty scholarship and contributions in the broad IP community. We're already off to a great start this fall with beautiful new IP Center offices opening in September, and more than 10 IP events scheduled for the upcoming academic year."
RELATED:
---
Media contact: Lisa Craig, 330-972-7429 or lmc91@uakron.edu.