Annual Law Love and Chocolate Benefit to be Held Feb. 7
01/25/2013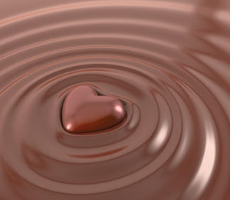 The University of Akron School of Law and the Stark County Bar Association will join forces for the annual "Law, Love and Chocolate" benefit. The event will be held from 4:30 – 7:30 p.m. on Feb. 7 at The Canton Club (101 Central Plaza, Suite #1200, Canton).
Local celebrities will prepare sweet treats for attendees. The menu includes a champagne toast, hors d'oeuvres, and a chocolate fountain. Proceeds from this event will support The Deyarmin Foundation for Veterans. The Honorable Taryn Heath, a 1982 graduate of the School of Law, will host the event.
The participating celebrities are:
The Honorable W. Scott Gwin
The Honorable Frank G. Forchione
The Honorable Lee Sinclair
The Honorable Dixie Park
The Honorable Mary A. Falvey
Magistrate Ali Frantz
Magistrate David Nist
Attorney Rick Nicodemo
Attorney Kathleen Stoneman
Attorney Susan Fernandez
Attorney Blake Gerney
Attorney Wendy Rockenfelder
Professor J. Dean Carro
Dr. John Park
Tzangas Plakas Mannos Ltd. Attorneys
Pitinii, Davies & Cazantzes, LLC Attorneys
Krugliak, Wilkins, Griffiths & Dougherty, Co., LPA Attorneys
Schulman, Zimmerman and Associates
Black, McCuskey, Souers & Arbaugh, LPA Attorneys
Tickets are $40 per person; $70 per couple in advance; or $50 per person; $85 per couple after Jan. 28. To purchase tickets, visit here or call 330-453-0685.