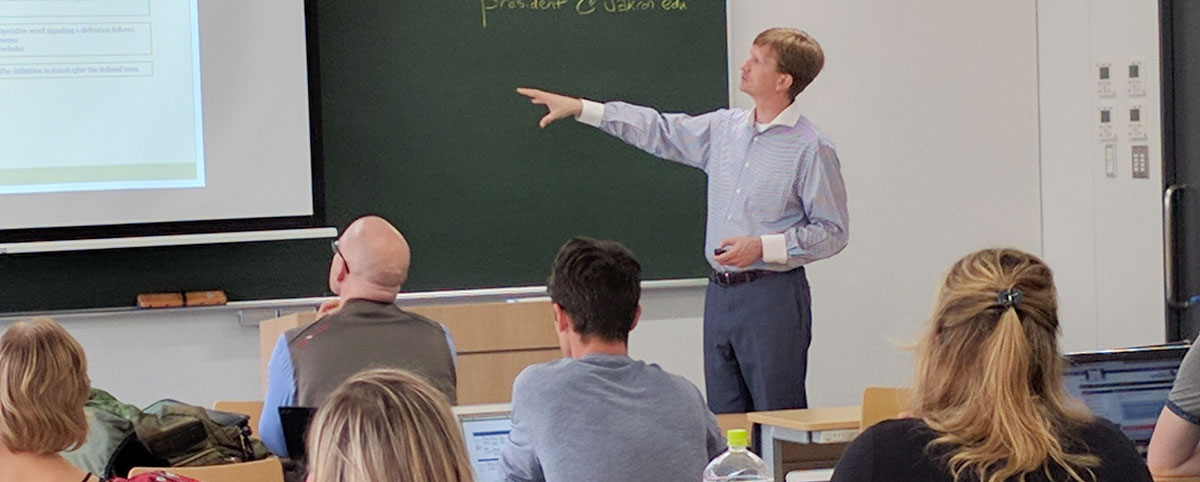 STUDY ABROAD FACULTY
Matthew J. Wilson
President Wilson was named the fifth president of Missouri Western State University in 2019. Between 2014-2019, he served in various capacities at the University of Akron including Professor of Law, Dean of the School of Law, and University. He has 30 years of international experience in legal, business and educational matters in the United States, Japan, Korea, the Philippines, and the U.S. Commonwealth of the Northern Mariana Islands. Professor Wilson specializes in international business law, intellectual property law, commercial litigation, international dispute resolution, comparative law, and Japanese law. His publications include articles and books in both English and Japanese regarding jury trials, trial advocacy, cross-border litigation, and comparative law, among other things. Professor Wilson earned both a B.S. in Political Science and a B.A in Asian Studies from the University of Utah, and his J.D. is from Temple University School of Law. He has both law firm and in-house practice experience and has a wide range of academic experience, including having served as the first director of the law program at Temple University's Japan Campus (also serving as Associate Professor of Law, General Counsel, Associate Dean and Senior Associate Dean). Professor Wilson has also served as an international scholar for several years at Kyung Hee University Law School and has taught international negotiations there on several occasions.
---
Sarah M. R. Cravens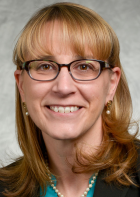 Professor of Law, Sarah Cravens has been with The University of Akron since 2005. She was previously Vice Provost for Strategic Initiatives and Interim Dean of the Williams Honors College. Having previously served as Director of Faculty Research & Development as well as Assistant Dean for Global Engagement, Prof. Cravens also served in the roles of Associate Dean for Academic Affairs and Interim Co-Dean of Akron Law. She earned her A.B., magna cum laude, from Princeton University, her M. Phil from Cambridge University, and her J.D., magna cum laude, from Washington & Lee University, where she was Senior Articles Editor of the Washington & Lee Law Review. Prior to joining the law faculty, Dean Cravens was a law clerk on the U.S. Court of Appeals for the Tenth Circuit and an associate at Arnold & Porter LLP in Washington, D.C., where she specialized in products liability litigation. She is admitted to the bar in both Oklahoma and the District of Columbia. Prof. Cravens teaches Torts, Professional Responsibility, Remedies, and Judicial Ethics. She writes in the areas of the judicial role, legal ethics, and theology & law.
---
David MacArthur
David MacArthur is a Senior Foreign Attorney (partner equivalent) specializing in international arbitration and litigation at Bae, Kim & Lee. BKL is a full‐service law firm with over 500 professionals and offices in Seoul, Beijing, Shanghai, Hong Kong, Ho Chi Min City, Hanoi and Dubai. Named a "standout lawyer" in the Dispute Resolution category by Legal500, David has been praised by clients for his "tremendous energy" and "aggressive advocacy style combined with brutally honest yet balanced advice." With a background in US commercial litigation and international IP disputes, David has built his career over the last decade in international arbitration. He has represented clients from various countries in dozens of arbitrations in automotive, shipbuilding, telecommunications, online gaming, medical devices and other industries, under the ICC, SIAC, HKIAC, KCAB, JCAA, ICDR (AAA), UNCITRAL and ICSID rules. David now helps to lead BKL's 25‐member team of lawyers in one of the largest, most diverse and active international arbitration practices in Asia. David also acts as arbitrator and has been appointed to the Roster of International Arbitrators of the Korean Commercial Arbitration Board (KCAB) and the List of Neutrals of the World Intellectual Property Organization (WIPO). Relying on his experience in the field, David often teaches, speaks and publishes on international arbitration‐related topics, and was the author of several chapters of Arbitration Law of Korea: Practice and Procedure (Juris Publishing, 2012), the only comprehensive English‐language treatise on the subject. Fluent in Japanese, David is also a member of the firm's Japan Practice Group. He holds memberships in the International Council for Commercial Arbitration (ICCA), the American Chamber of Commerce in Korea (AMCHAM) and the Utah Bar Association. He is not registered under the Foreign Legal Consultant Act.
---
Vicki Beyer
Professor Vicki Beyer teaches employment, corporate and business law at Hitotsubashi University Graduate School of Law in Tokyo, Japan. Prior to joining Hitotsubashi, she spent 17 years working as an in-house lawyer, specializing in employment law and employee relations, much of it covering not only Japan but other Asian jurisdictions as well. She has also been an active leader in the American Chamber of Commerce in Japan and does occasional consulting work on employee relations and employment policies. She holds a J.D. from the University of Washington and an LL.M. in Corporate and Commercial Law from Bond University, as well as Bachelor's and Master's degrees in International Studies. Earlier in her career she was on the faculty of Temple University Japan Campus and Bond University in Queensland, Australia.