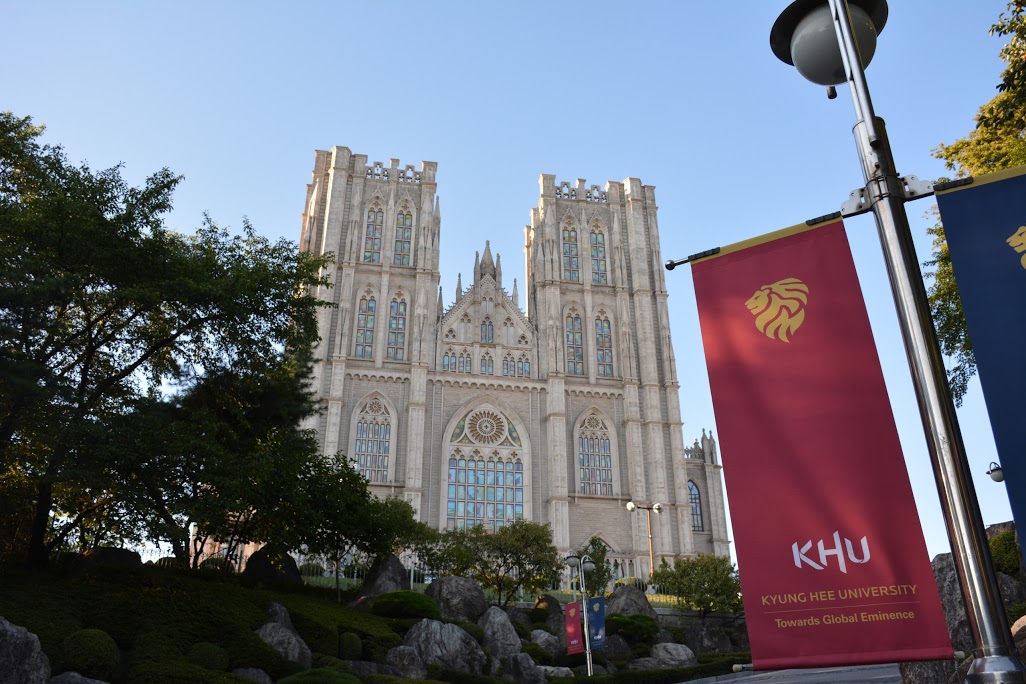 HOUSING & LIVING
General housing information
The program does not provide housing. To make your journey easier, though, we will be making reservations at one or two hotels within reasonable distance of each university, and we expect to make arrangements for dormitory rooms at Nagoya University as well. We anticipate that most program participants will stay at these hotels or dorms. These accommodations have been selected based on location and price. You will have the option of selecting one of these accommodations or making your own arrangements. If you choose one of the options arranged through the program, payment will ultimately be made directly to the accommodation provider. We anticipate sharing more information about the specific hotel options and reservation details in the late Spring to early Summer via email, at which point program participants can confirm their intentions about staying in these accommodations.
Housing in Seoul, South Korea (14 nights)
In Seoul, we anticipate arranging hotel accommodations for interested students at an affordable business hotel either in walking distance to campus or with easy shuttle service to the law school campus where classes will be held. The hotels at which we have made arrangements in the past are also conveniently located with respect to the Seoul subway system, and taxis are very affordable in Seoul as well, for purposes of exploring the city further.
Rooms in the hotels are equipped with wi-fi and typically both single and twin rooms are available. Laundry service is available for a fee or laundromats are available nearby. Depending on the hotel, breakfast may be included in the rate or may be added on for a small fee. Details on the arrangements with a particular hotel will be available soon via email. Students are also free to make their own lodging arrangements.
On the Kyung Hee University campus, the students will have access to the libraries, classrooms, restaurants, and outdoor study areas to prepare for class.
Housing in Nagoya, Japan (12 nights)
The Japan portion of the program will begin with classes on Monday, July 29. In Nagoya, we expect to have access to the University dormitories once again this summer. For those who wish to stay in the dormitories, check-in will be on Saturday, July 27th by 3:00 PM. For those coming from South Korea, we will send information to make travel arrangements so that you can arrive together with the group. For those coming from the U.S., we will provide information on how to meet up on that date. For those coming either from South Korea or the U.S., if you prefer to arrive in Nagoya on Sunday, you may stay in a Nagoya area hotel and check into the dorms on Monday. In Nagoya, all classes will be held on the Nagoya University campus. During your time on campus, you will have access to the libraries, classrooms, cafeteria, Starbucks, and the international student lounge.
Each room in the dorms has a bed, dresser, book-shelf, chair, desk-lamp, trash can, and air-conditioner. Bedding is provided, but you must provide your own towel. Bath facilities are shared, as are kitchen facilities. The total cost for the 12 night stay is roughly 26,000 yen, plus a small charge for utilities. The dorms are close to campus where classes are held, and a 5 minute walk from the subway. Dorm facilities are available in groups of 8 rooms (grouped by gender), so we will allot these on a space-available basis in the spring (more information to come).
For those students who prefer a hotel option, we will arrange for one or more options conveniently located near the subway line that stops near Nagoya University where classes will be held. One possible option is the Washington Plaza Hotel, which is a short walk from the Sakae subway stop. This is a comfortable business hotel with wifi in all rooms, near many shops and restaurants. The total cost would be roughly 50,000 yen.
Housing in Tokyo, Japan (2-4 nights)
Tokyo is Japan's capital and the world's most populous metropolis. Formerly known as Edo, Tokyo was essentially a small castle town until it became Japan's political center in 1603. A few decades later, Edo had grown into one of the world's most populous cities. Today, Tokyo offers a seemingly unlimited choice of shopping, entertainment, culture, and dining to its visitors. The city's history can be appreciated in districts such as the historical Asakusa district, excellent museums, historic temples, and gardens.
In Tokyo, the program will provide suggested lodging options for your convenience. Our target price for a reasonable business hotel in Tokyo is $75-100 per room per night, or less than $300 for our full stay in the capital. We will stay in Tokyo for 2-4 nights (depending on your departure date) before returning to the U.S. You are also welcome to make your own lodging arrangements in Tokyo. Hostels or capsule hotels start at about $25 per night, while larger Western-style hotels cost start from around $125 per night.
The option for accommodations in Tokyo will be selected for convenient proximity to the site of classes. It will offer rooms with private baths and wifi included. More information about the selected accommodation will be forthcoming by email in the late Spring for program participants.
---
Total projected housing & living expenses
Lodging*
Tokyo hotel: $200-300
Nagoya dorms or hotels: $250-500
Seoul hotel: $700
* All costs are approximated. These depend on the currency exchange rate and your choice of lodging. For example, you could save about $800 if you decided to stay in hostels instead of business hotels. Conversely, the cost of lodging could double if you wanted to stay in more upscale hotels throughout the trip. Although the program will provide lodging options for all program participants, it does not guarantee quality.
Living expenses**
Food: $850 for program (assuming $30 per day - it is easily possible to spend less)
Local transportation: $500 (again, this assumes you will want to do some sightseeing and other local travel on weekends)
Personal expenses: varies according to person
---
** Please note that the above costs are estimated expenses and vary depending on the student.
---