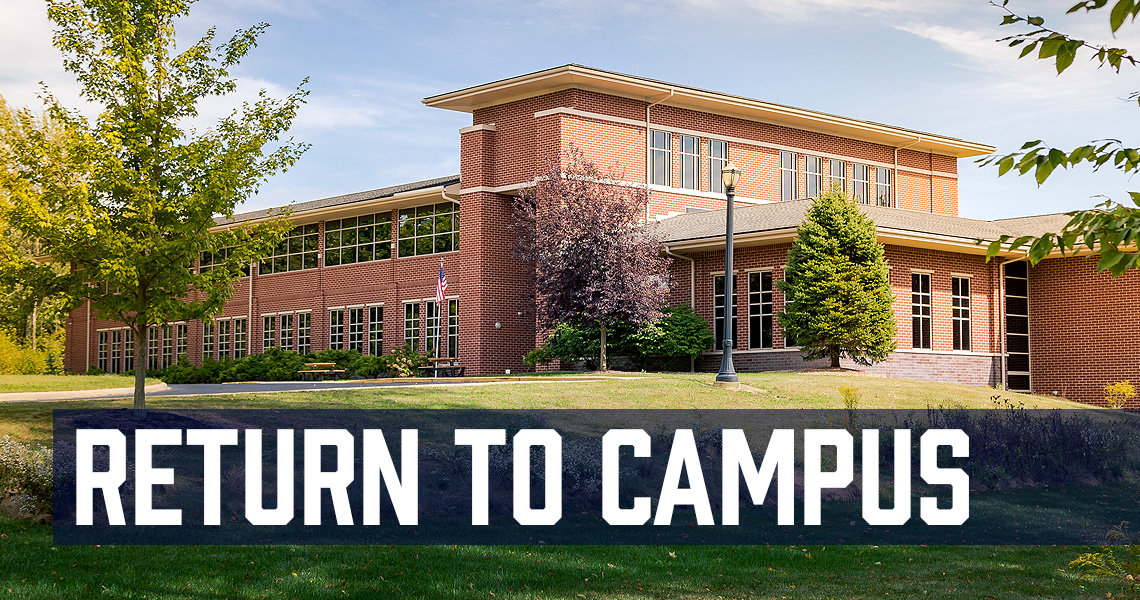 Updated Aug. 11, 2020
We look forward to welcoming you to campus this fall with a combination of face-to-face, hybrid and online courses.
---
Doors open to the public on Monday, August 17th!
---
IMPORTANT LINKS
---
The University of Akron Wayne College's
Barnes & Noble Bookstore Hours
Week of August 17:
Monday to Wednesday: 11am – 2pm
Thursday and Friday: 10am to 3pm
Closed Saturday and Sunday
Week of Aug. 24:
Tuesday to Thursday: 10am to 5pm

Friday: 10am to 3pm
On Monday, August 24, the hours will be 10am to 6pm.
---
Notice from the Office of Counseling and Accessibility
Due to COVID-19 concerns and social distancing requirements, all student appointments and faculty consults will be done virtually via Microsoft Teams during the Fall 2020 semester. Please contact Dr. Jane Fink at (330) 684-8787 or email jfink@uakron.edu for a counseling appointment. Please contact Julie Hartzler at (330) 684-8923 or email julie21@uakron.edu for an accessibility appointment. You may also call the Smucker Learning Center front desk at (330) 684-8960 or email smuckerlearningcenter@uakron.edu to request an appointment.
---
For additional questions on returning to campus, please contact our
Student ServicesCenter at 330-684-8900 or by visiting wayne.uakron.edu/student-services.
For campus safety measures, payments will not be accepted at our location. Please make payments online or mail a check to:
The University of Akron
Student Accounts
P.O. Box 2260
Akron, OH 44309-2260