Dr. Zanetta's artwork chosen to celebrate Hispanic Heritage Month
09/06/2019

One of Dr. Maria Alejandra Zanetta's artworks was chosen by the Bureau of Workers Compensation in Columbus Ohio to be the feature art for the Hispanic Heritage Month bookmark.

Also 3 pieces of her artwork had also been selected to be part of the Pasos de Arte 2019 at the Columbus Cultural Art Center. The show, which is one of the events that celebrate the Hispanic Heritage month, runs until September 14. For more information follow this link: https://www.culturalartscenteronline.org/exhibitions/main-gallery/pasos-de-arte-2019/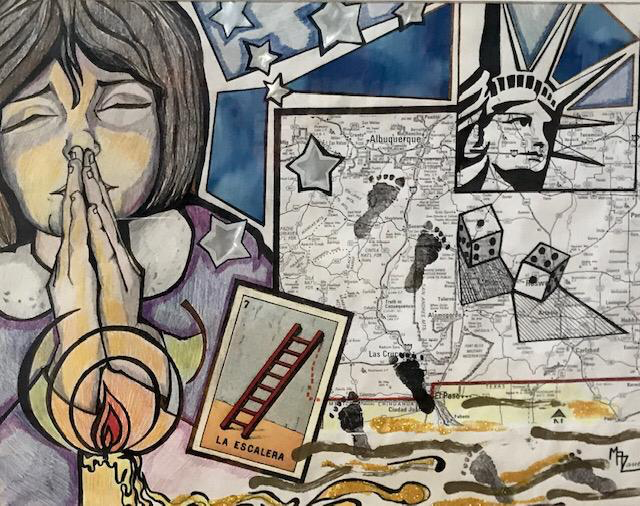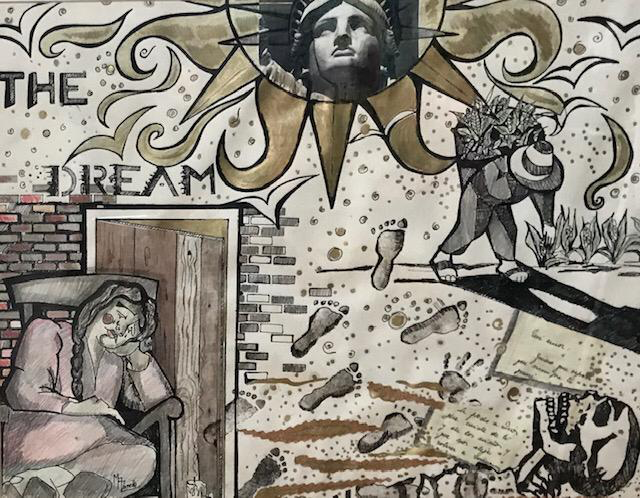 BRIEF BIO AND ART STATEMENT
I was born and raised in Buenos Aires, Argentina, where I studied Fine Arts at the National School for the Arts. After graduating with a Bachelor's Degree in Fine Arts, I attended The Ohio State University to pursue doctoral studies in comparative literature, focusing on the relationship between painting and literature. After graduation, I joined the University of Akron, where I am currently a Distinguished Professor and I teach a wide range of courses in Hispanic literature, language, art and culture.
My artwork is held by public and private collectors in the United States, South America and Europe such as The Ohio State University Newark Campus; The University of Akron StudentUnion; The University of Akron, Buchtel College of Arts and Sciences; the Columbus Metropolitan Library; The Summa Health building, Akron, Ohio; The Akron-Summit Public Library; The Cleveland Art Association (CARTA) and The Ortega y Gasset Foundation, Toledo, Spain among others.
I am represented by the Brandt-Roberts Galleries in Columbus and by the Harris Stanton Gallery in Akron and Cleveland.
Two of the pieces exhibited here, "The Dream" and "La escalera," allude to the struggles and hard economic realities that force migrants to leave family, friends and home to come to the United States to work on jobs that most American citizens don't want to do. Many of them die in the attempt while others endure abuse and terrible working and living conditions. A few ones, the fortunate ones, achieve the American Dream. While these pieces are not meant to be interpreted as an endorsement of illegal immigration, they are an attempt to help humanize these "others" who, now more than any time in our history, are being unjustly demonized and degraded for political gain. The hope is that, by humanizing the "other," we also become more human in the process.