Congratulations to Allie and Claire!
Spanish students were recognized this semester for the LIFE Awards. The LIFE (Legacy, Integrity, Fellowship, Excellence) Awards are held annually, honoring students, faculty, and campus organizations that have demonstrated the LIFE Values.
Allie Stanley has received the Alumni Association Student Recognition Award and Top 10 Senior Award.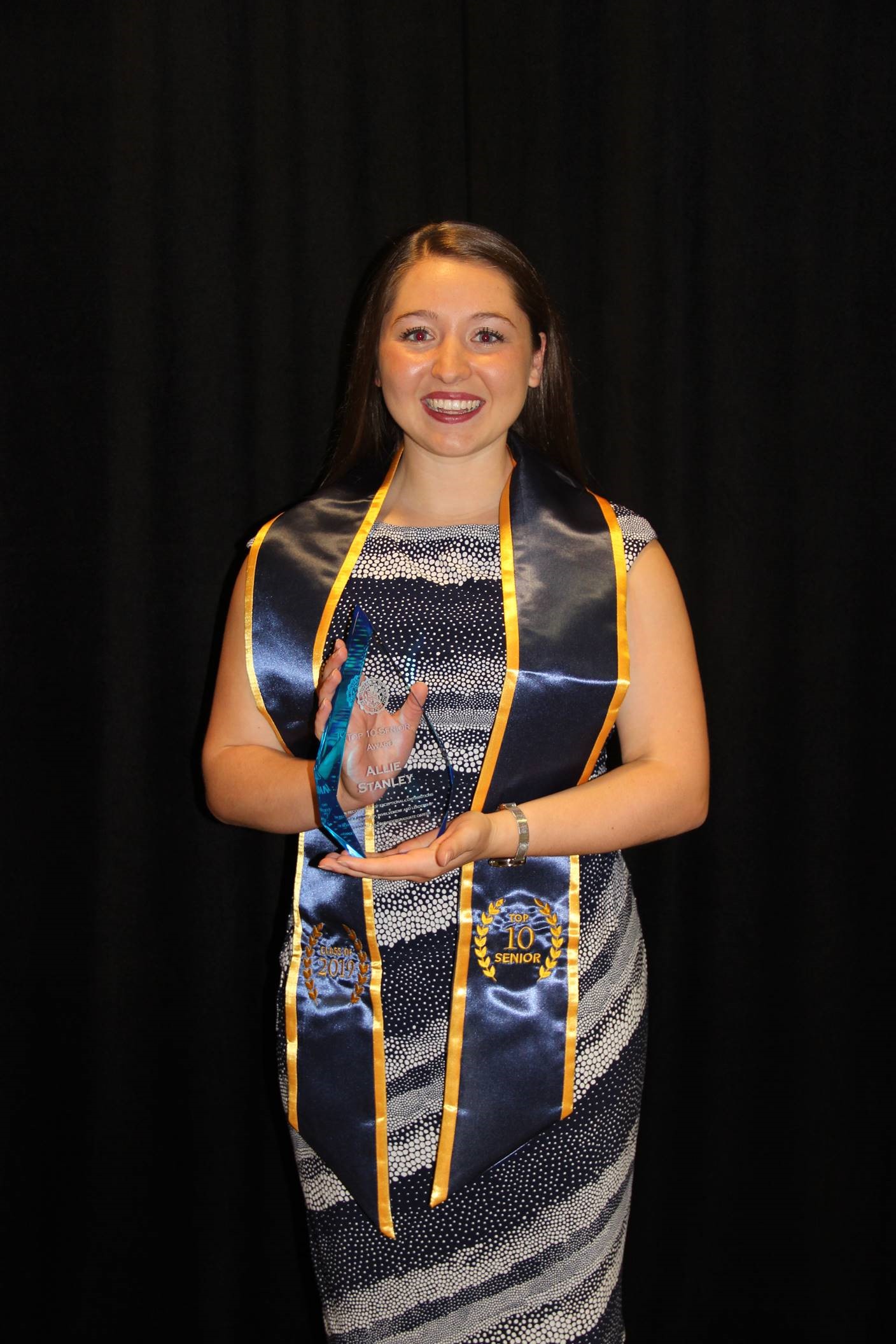 Claire DeBruin has received the A-Key Gold Award, Notable Zip Award, and Top 10 Senior Award.
Felicitaciones chicas!
Mesa Hispana
Join other students, staff, faculty, and members of the community to practice Spanish conversation. All levels are welcome. Grab a coffee and bring your friends!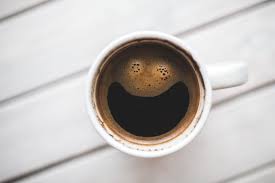 SPRING 2019 meeting dates are a part of Five Star Fridays:
February 1st and 15th
March 1st and 15th
April 5th and 19th
We will meet in the café area of Bierce Library 2-3 pm.
Spanish Conversation Partners
Spanish Conversation Partners provide a unique opportunity for 300 and 400 level students to practice speaking and listening with native Spanish speakers. Our NEW conversation partner this semester is Nathaly Contreras, a student from Guayaquil, Ecuador. She is a freshman currently studying Biomedical Science at The University of Akron. She is fluent in Spanish and she is a Conversation Partner because she understands what it is like to learn a second language and knows that practice is key. In her free time she likes to volunteer at Heartland Hospice and Faithful Servants. Also, she is a member of Phi Delta Epsilon.
The SPRING 2019 schedule for the Spanish conversation partners are as follows:
Mondays: 10:30-1:00 Olin 323
2:15-4:15 Olin 303
Tuesdays: 10:30-11:30 Olin 303
3:00-5:00 Olin 303
Wednesdays: 2:15-4:15 Olin 303
Thursdays: 10:30-11:30 Olin 303
3:00-5:00 Olin 323
Fridays: 10:00-12:30 Olin 323
Olin 303 is just outside of the Modern Languages main office. To access Olin 323, go in the Modern Languages office and down the hallway to the last room on the right.
Hispanic Film Screenings - Fall 2018
Bierce 279 - 2pm
Calling all movie lovers! Come join us.
Friday Sept. 21st - Mar adentro, Alejandro Amenabar (2004), Spain, 125', Drama
Friday Oct. 5th - La misma luna, Patricia Riggen (2007), Mexico, 106', Adventure/Drama
Friday Oct. 19th - Pelo malo, Mariana Rondon (2013), Venezuela, 93', Drama
Friday Nov. 2nd - 7 cajas, Juan Carols Maneglia & Tana Shembori (2012), Paraguay, 105', Crime/Thriller
All films will be shown with English subtitles.
Some movies may include explicit language, graphic violence, and/or sexual content. These films are for academic purposes only. The intended audience is Spanish students from the Dept. of Modern Languages.
Kudos to Kim Jones for her volunteer activity in the Dominican Republic!
Business/Spanish major 'felt called to go' on medical mission

While many business students spend their summer days interning in corporate offices, senior Kimberly Jones, a double major in supply chain management and Spanish, found herself in a somewhat different learning environment.
Last summer, Jones volunteered to spend two weeks in the Dominican Republic translating for a team on a medical mission trip.
"At first, I didn't want to go on the trip because I'm terrified of everything medical," Jones admitted. "Seriously, I can't even put a Band-Aid on a kid, but I felt called to go…I ended up with a physical therapist and an occupational therapist and bounced between the two of them, which was the best possible situation."
While it seems more like an experience that would be taken by a pre-med or nursing major, the trip fit perfectly with Jones' goals. She said she chose to study business with the primary goal of doing good.
Feministas Unidas Inc.
Dr. Maria Alejandra Zanetta is the editor of the magazine of the international organization Feministas Unidas. This issue includes an interesting interview with the writer, journalist, editor and feminist activist Laura Freixas.
Congrats to New Sigma Delta Pi Members
Eta Kappa Chapter of Sigma Delta Pi, the National Spanish Honorary, inducted 17 new members during the 2017-2018 academic year. The newest
socios
are:
Fall 2017:
Elizabeth Bark
Nancy Cabrera
Kelly Claridge
Kimberly Jones
Austin Ladany
Megan Lear
Corinne Plas
Kayla Pretzer
Benjamin Shaub
Morgan Suponcic
Emily Tully
Abigail Watson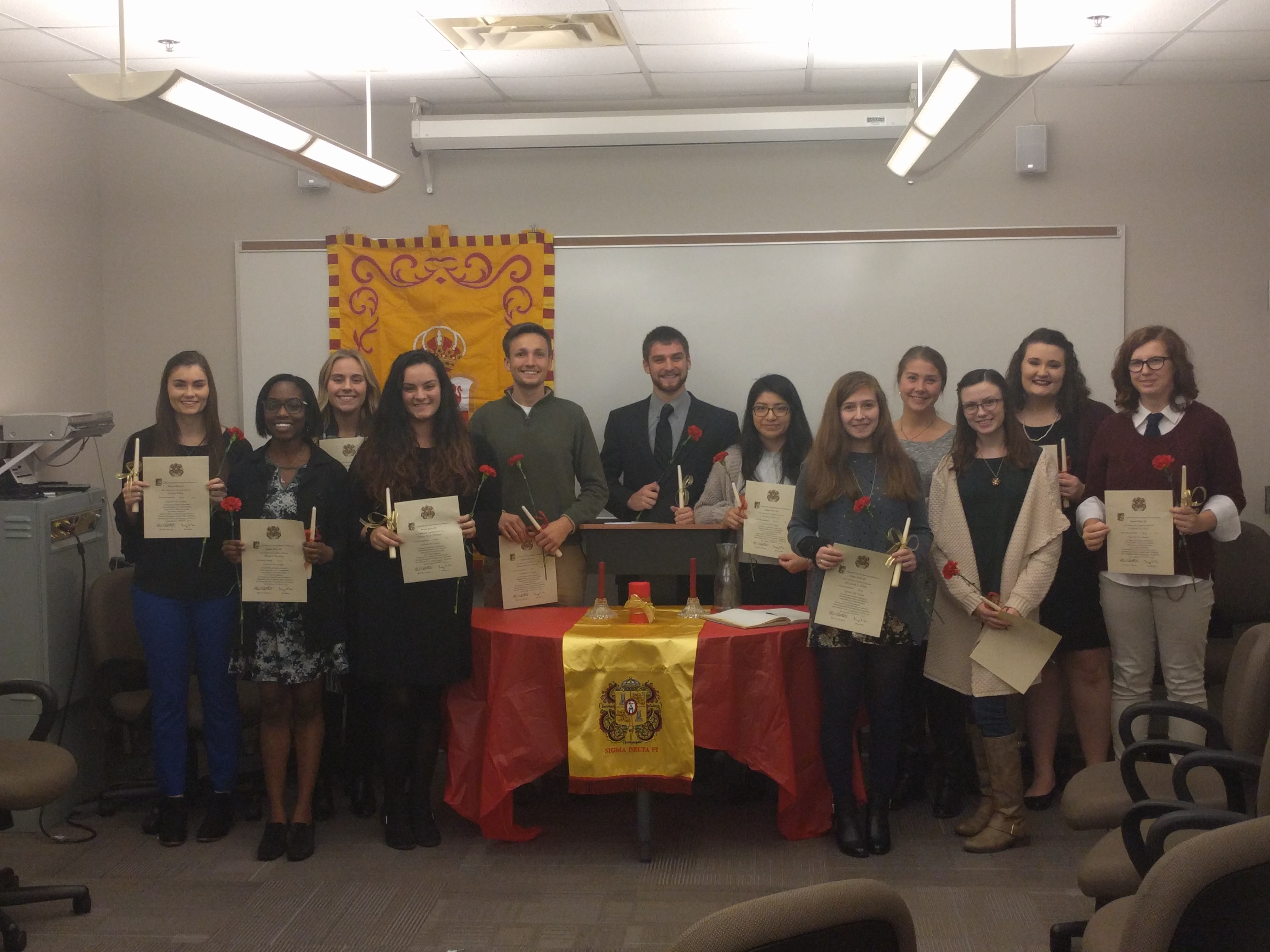 Spring 2018:
Hannah Eberly
Lily Hunger
Dylon Kolbe
Anna Nyszczy
Arianna Williamson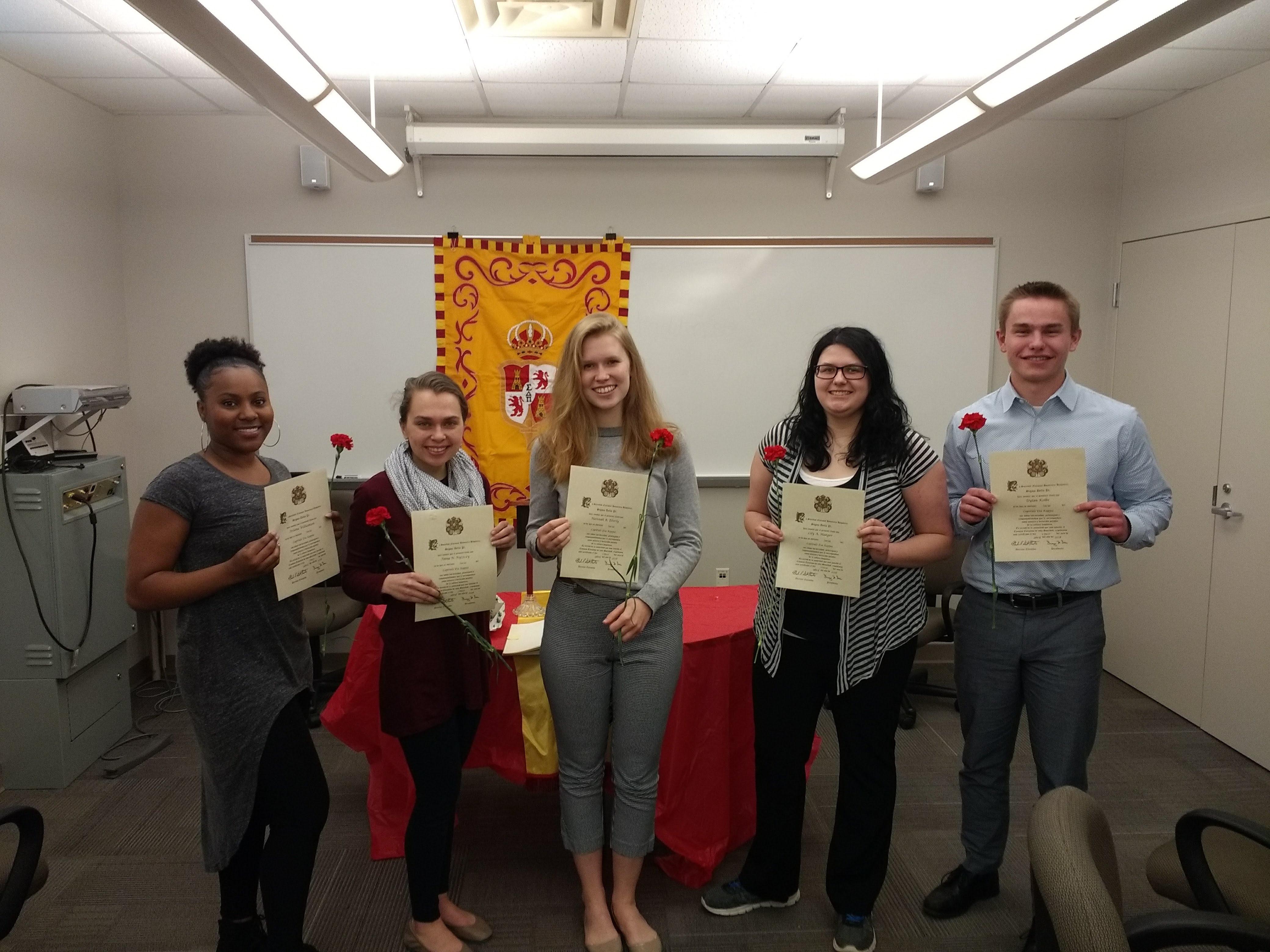 Sigma Delta Pi Induction
The UA Eta Kappa Chapter of Sigma Delta Pi, the National Collegiate Hispanic Honor Society (La Sociedad Nacional Honoraria Hispánica), inducted seven new members on Friday, March 6 at a ceremony held in the College of Arts and Sciences Building. New members (pictured in the photo from left to right) inducted during the ceremony were Lisa Mickley, Andrew Baek, Amrita Pandey, Rachel Mealy, Nick Glavin, Audrey Fliegel and Garrett Scherba.
Sigma Delta Pi was established on November 14, 1919, at the University of California Berkeley. The Eta Kappa Chapter dates to 1969. The purpose of the society can be summarized briefly as the following: To foster excellence in the study of the Spanish language, Hispanic literature and Hispanic culture; To honor individuals whose efforts have better acquainted English speaking peoples with Hispanic contributions to modern culture; To encourage greater scholastic interest and/or orientation of students in the Hispanic culture; To foster friendly relations and mutual respect between Spanish speaking peoples.
To qualify for membership, students must have taken advanced Spanish courses, including a culture course, and maintain a rigorous GPA.
Congratulations to our new members on their accomplishments!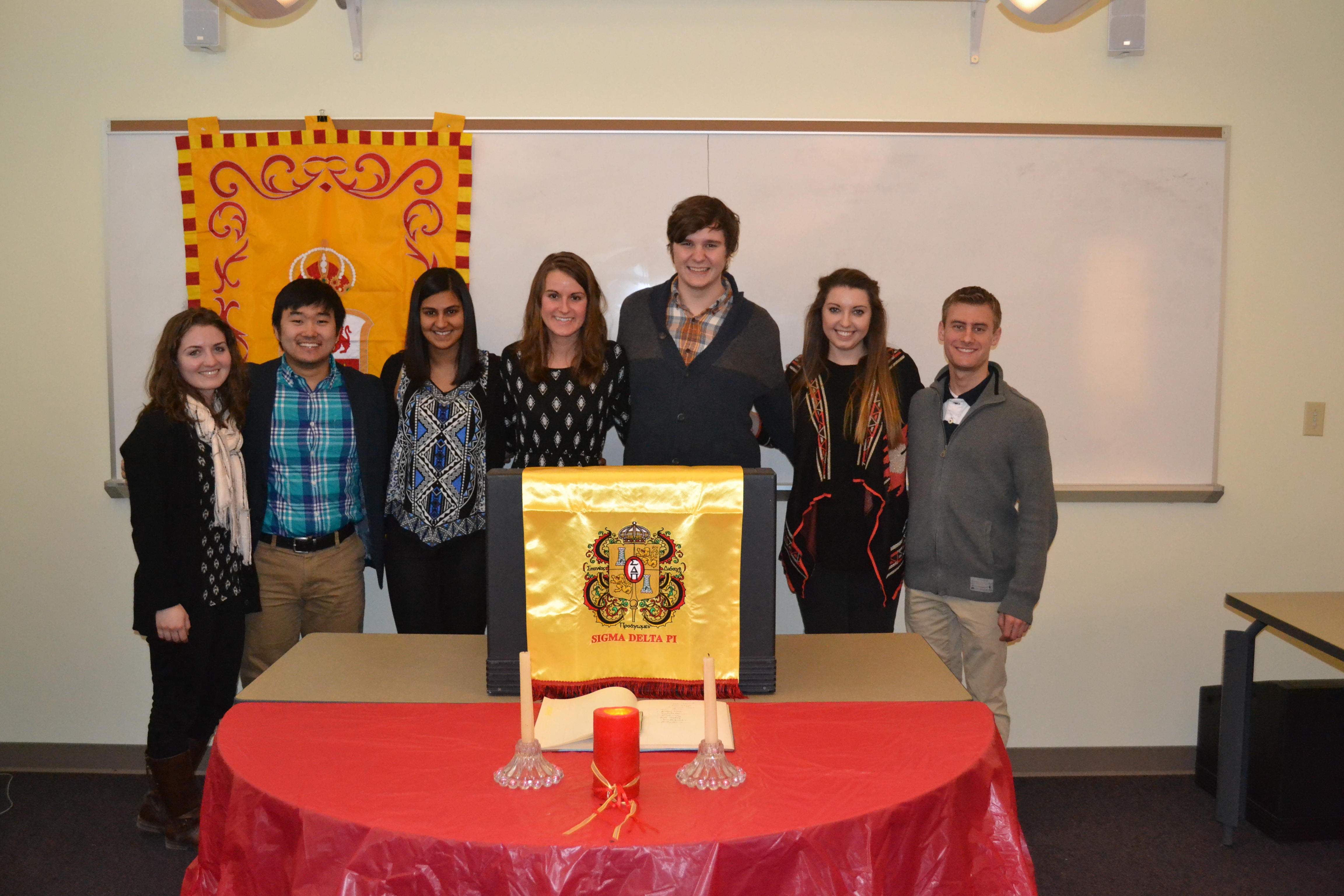 Broadcast Journalism major and Spanish minor, Kara Riccardi, creates a story about the Spanish Study Abroad program: DISSTA
Kara is part of ZTV, the local tv station that plays on campus. In Fall semester 2014 she created a story for "Lights, Camera, Akron" about the very popular DISSTA Study Abroad program offered by the Spanish Section. In the video below, she interviews former Spanish major, Brad Millard, and Amanda Ritchie, former Spanish faculty member who co-directed the summer experience in Valladolid, Spain. This program provides students with a one month (6 credits) or two month (12 credit) immersion experience spent studying at UVa University and living with a Spanish host family. Kara participated in the program summer 2015. ¡Gracias, Kara!
For more information about the Spain Study Abroad Program, check out the DISSTA page.
Congratulations to Angela Garritano
University of Akron graduate named Ohio Foreign Language Teacher of the Year by Ohio Foreign Language Association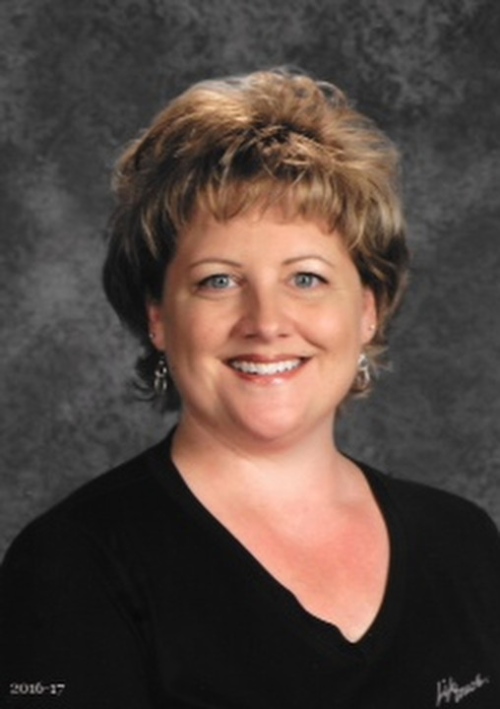 Read more here http://www.ohio.com/news/local/regional-news-briefs-jan-18-2017-1.740891
Enhorabuena!