Feministas Unidas Inc.
Dr. Maria Alejandra Zanetta is the editor of the magazine of the international organization Feministas Unidas. This issue includes an interesting interview with the writer, journalist, editor and feminist activist Laura Freixas.
Spanish Conversation Partners
Spanish Conversation Partners provide a unique opportunity for 300 and 400 level students to practice speaking and listening with native Spanish speakers. Our conversations this semester are two students currently studying at UA: Ariadna, who is from Spain, and Hector, who is from Venezuela.
The FALL 2017 schedule for the Spanish conversation partners are as follows:
Monday: 10:00-11:00 am Ariadna, 1:00-2:00 pm Hector
Tuesday: 10:00-11:00 am Ariadna, 12:15-1:15 pm Hector, 3:15-4:15 pm Hector
Wed:

10:00-11:00 am Ariadna, 1:00-2:00 Hector, 3:15-4:15 pm Hector

Thurs: 10:00-11

:00 am Ariadna, 12:15-1:15 pm

Hector, 3:15-4:15 Hector

Fri:

10:00-11:00 am Ariadna, 1:00-2:00pm Hector, 3:15-4:15 Hector
All meetings will be held in Olin 303. This room is just outside of the Modern Languages main office.
Congratulations to Angela Garritano
University of Akron graduate named Ohio Foreign Language Teacher of the Year by Ohio Foreign Language Association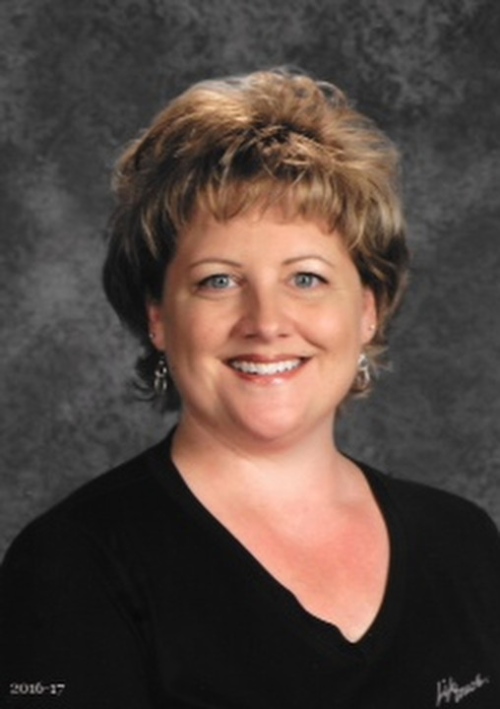 Read more here http://www.ohio.com/news/local/regional-news-briefs-jan-18-2017-1.740891
Enhorabuena!
Sigma Delta Pi Induction
The UA Eta Kappa Chapter of Sigma Delta Pi, the National Collegiate Hispanic Honor Society (La Sociedad Nacional Honoraria Hispánica), inducted seven new members on Friday, March 6 at a ceremony held in the College of Arts and Sciences Building. New members (pictured in the photo from left to right) inducted during the ceremony were Lisa Mickley, Andrew Baek, Amrita Pandey, Rachel Mealy, Nick Glavin, Audrey Fliegel and Garrett Scherba.
Sigma Delta Pi was established on November 14, 1919, at the University of California Berkeley. The Eta Kappa Chapter dates to 1969. The purpose of the society can be summarized briefly as the following: To foster excellence in the study of the Spanish language, Hispanic literature and Hispanic culture; To honor individuals whose efforts have better acquainted English speaking peoples with Hispanic contributions to modern culture; To encourage greater scholastic interest and/or orientation of students in the Hispanic culture; To foster friendly relations and mutual respect between Spanish speaking peoples.
To qualify for membership, students must have taken advanced Spanish courses, including a culture course, and maintain a rigorous GPA.
Congratulations to our new members on their accomplishments!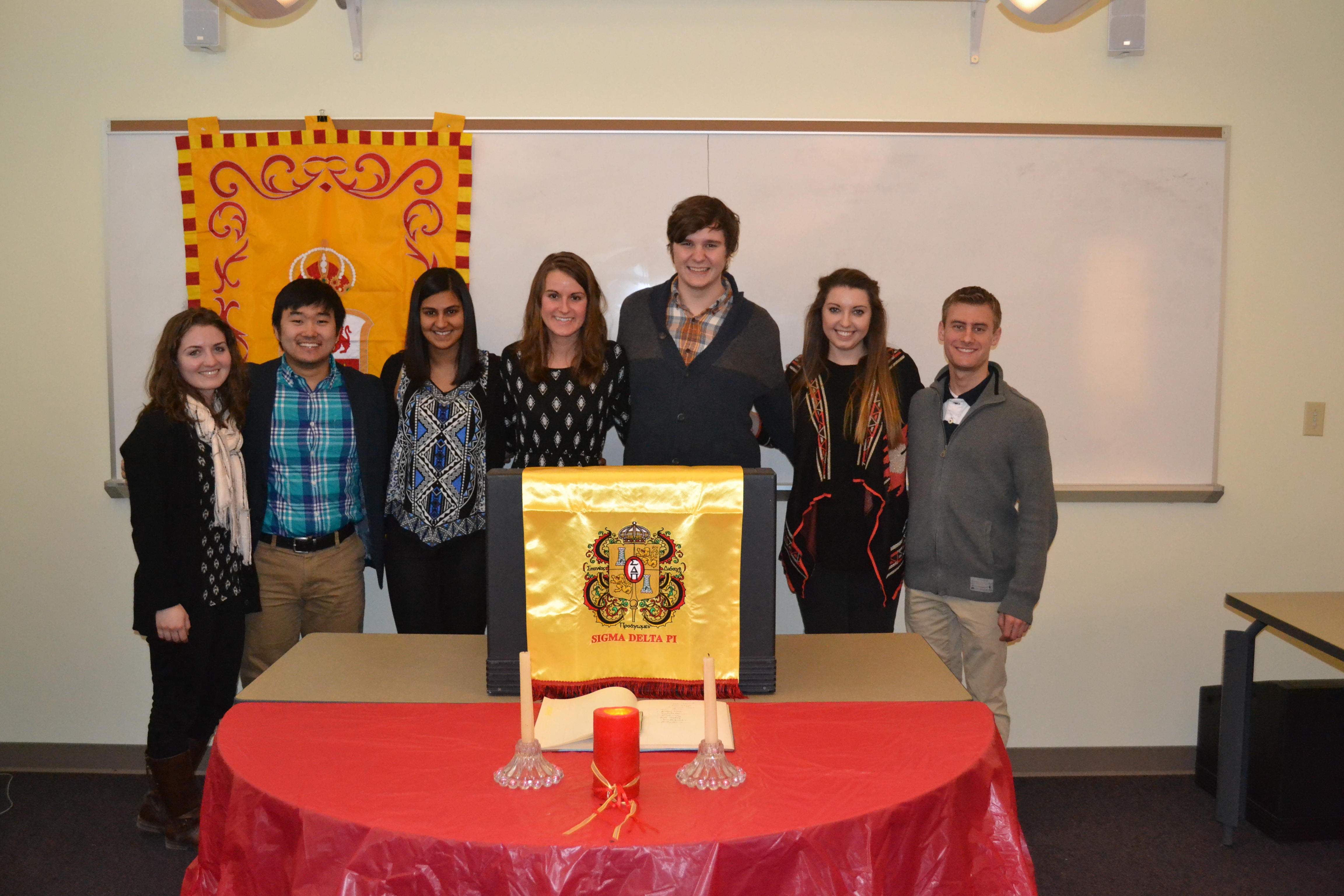 Broadcast Journalism major and Spanish minor, Kara Riccardi, creates a story about the Spanish Study Abroad program: DISSTA
Kara is part of ZTV, the local tv station that plays on campus. In Fall semester 2014 she created a story for "Lights, Camera, Akron" about the very popular DISSTA Study Abroad program offered by the Spanish Section. In the video below, she interviews former Spanish major, Brad Millard, and Amanda Ritchie, former Spanish faculty member who co-directed the summer experience in Valladolid, Spain. This program provides students with a one month (6 credits) or two month (12 credit) immersion experience spent studying at UVa University and living with a Spanish host family. Kara participated in the program summer 2015. ¡Gracias, Kara!
Kara Riccardi's DISSTA Video
For more information about the Spain Study Abroad Program, check out the DISSTA page.
---
On March 9, 2014, students from Spanish Conversation for the Health Professions class partnered with NEOMED physicians and medical students at St. Bernard's Church for a Community Health Fair day. Many of these students are working towards The Advanced Certificate of Spanish for the Health Professionals and are acquiring the appropriate linguistic skills and cultural proficiency that will allow them to interact effectively with members of the Hispanic community in a medical setting. Hispanic community members were provided with various medical screenings, from diabetes testing to glaucoma, and were given explanations of their test results in their native language with the help of our students. These future doctors and nurses will certainly have an edge on the market, since their knowledge of medical Spanish and their cultural sensitivity will allow them to communicate effectively with the Hispanic patients they will serve! See pictures below from the event. For more information, see the Spanish for Health Professions page.