Bachelor of Science in Nursing
Recommended course sequence (Curriculum guide)
Admission BSN requirements
University of Akron students who have completed prerequisite coursework apply for the BSN degree through their academic adviser during a specified period of spring semester to be considered for fall admission into the nursing major.
BSN degree-seeking students must meet the minimum criteria below. Students are separated into categories for admission consideration.
2.75 Prerequisite GPA. All prerequisites must be completed by the end of spring semester.
2.75 Prerequisite Science GPA (Intro to Gen., Organic, & Biochem I and II lecture/lab and Anatomy & Physiology I and II lecture/lab). Ranking in each admission category will be by science GPA.
No grade less than a "C" in any prerequisite course (grades of "C-" must be repeated; refer to the repeat policy).
Important: Completion of all admission criteria does not guarantee admission into the nursing major. Entry is competitive.
---
Admission consideration categories
Priority Pool : Prenursing students who were admitted or transferred to the school before the first day of spring semester, are prioritized by Pre-science GPA. Five seats are reserved for Army ROTC scholarship recipients.
Secondary Pool :Any Pre-Nursing student or ICT students who have repeated a Pre-admission science class will be placed in this category, and are prioritized by Pre-science GPA. The top five students in this category whose science GPS is above the priority pool cut off will be offered a seat in the major.
Repeat policy
If College of Health Professions prenursing students or Advising Center intended-nursing major students do not successfully complete the science prerequisite courses the first time, they are allowed to repeat the course for a change of grade one time only. Students who take a science course for a third time to earn a grade of "C", will no longer be eligible for the nursing major until the first science course is five years old.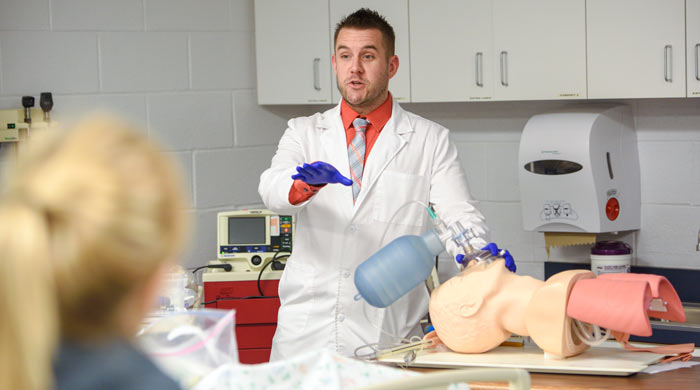 Change of BSN requirements
Without limiting the generality of its powers to alter, amend, or revoke rules and regulation, The University of Akron reserves the right to make changes in degree requirements of the student enrolled prior to the change by:
Altering the number of credits and/or courses required in a major field of study
Deleting courses
Amending courses by increasing decreasing the credits of specific courses
Offering substitute courses in the same or cognate fields.
More information about the nursing program is available in the Prenursing and Nursing Student Baccalaureate Handbook
See also:
---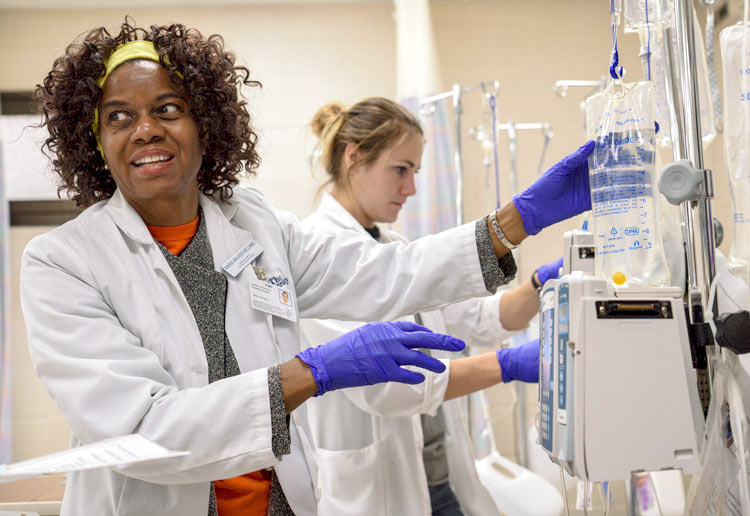 For more information about our undergraduate programs, fill out this form, or call 330-972-6061 during normal business hours.
---
Program contact: Joan Ogg
Phone: 330-972-5875
---