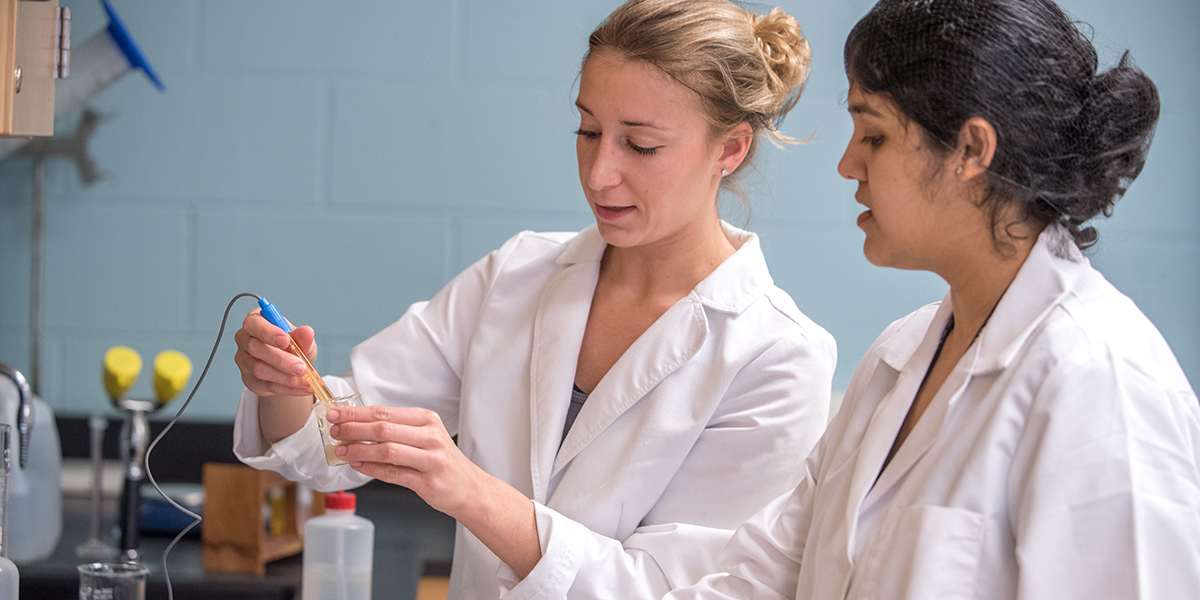 Bachelor of Science in Dietetics - Coordinated Program (CP)
Please note: The Coordinated Program is not accepting new students at this time while it is being reorganized.
Program Overview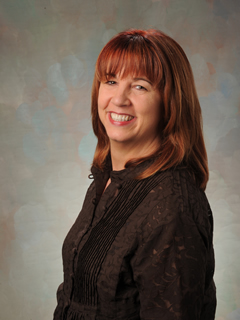 ► Recommended course sequence (Curriculum Guide)
The Coordinated program for a Bachelor of Science in Dietetics at University of Akron is one of only four coordinated programs in Ohio. This program enables students to complete their required supervised practice, along with the core knowledge and competencies for the Registered Dietitian at the undergraduate level. Students are placed in a variety of settings, including medical centers, long-term care facilities, school nutrition programs, health departments, wellness centers and many other locations. Students in the Coordinated Program are eligible to take the national Registration Examination immediately following graduation. Estimated costs for the Coordinated Program and information regarding licensure from the Ohio Board of Dietetics can be found in the CP Handbook.
Students are eligible to apply for admission into the Coordinated Program at the end of their sophomore year. All applications are due by February 1st.
Program Requirements: Coordinated Program
Complete B.S. in Dietetics
Complete required Supervised Practice Clinicals
To become a Registered Dietitian, a student must:
Complete the academic requirements;
Complete the supervised experience in dietetics practice;
Obtain appropriate verification; and
Pass the National Dietetic Registration Examination.
For students possessing a nutrition or dietetics degree or a verification statement from a program accredited by the Accreditation Council for Education in Nutrition and Dietetics (ACEND), the Coordinated Program at the University of Akron is offering an opportunity for students with extenuating circumstances to apply to the program. If you have been working in the profession in the area of community nutrition, food systems management, or medical nutrition therapy after receiving your degree, you will receive credit for prior learning. This will provide an opportunity for you to participate in a variety of placements or be exempted from coursework. Students needing an additional year to complete the program because of financial circumstances or other commitments may apply for a special position granted to the Coordinated Program. Up to two students can be selected for either of these extenuating circumstances. Application for the Coordinated Program remains the same. The selection committee will consider all requests for extenuating circumstances when rendering their decision.
For further information refer to the Policy for Waiving Supervised Practice Experience please see Waiver Policy.
Accreditation is a mark of excellence.
The dietetic programs at The University of Akron are accredited by the Accreditation Council for Education in Nutrition and Dietetics (ACEND) for the Coordinated Program in Dietetics. Web address: http://www.eatrightacend.org/ACEND/
Program outcomes for the Coordinated Program are available on request.
---
Speak with an academic adviser about the DP/CP
College of Health Professions Student Success Center
Mary Gladwin Hall, Room 313
330-972-5103