High-Quality Programs
All UAkron Online degrees and certificates are fully accredited with many courses developed to meet national standards for quality.
Affordable Learning
Students enrolled in an online degree pay in-state tuition plus a $1/credit hour surcharge, making UAkron Online affordable for everyone.
Flexible Delivery
UAkron Online programs offers flexibility to balance your family, work and school responsibilities. Courses are designed to be completed when your schedule permits.
World-class Faculty
All UAkron Online courses are taught by the same, high-quality, faculty who teach our in-person programs and courses.
Uakron Online Degree Programs
Upcoming Semester Start Dates
Summer 2024

May 20, June 15, July 15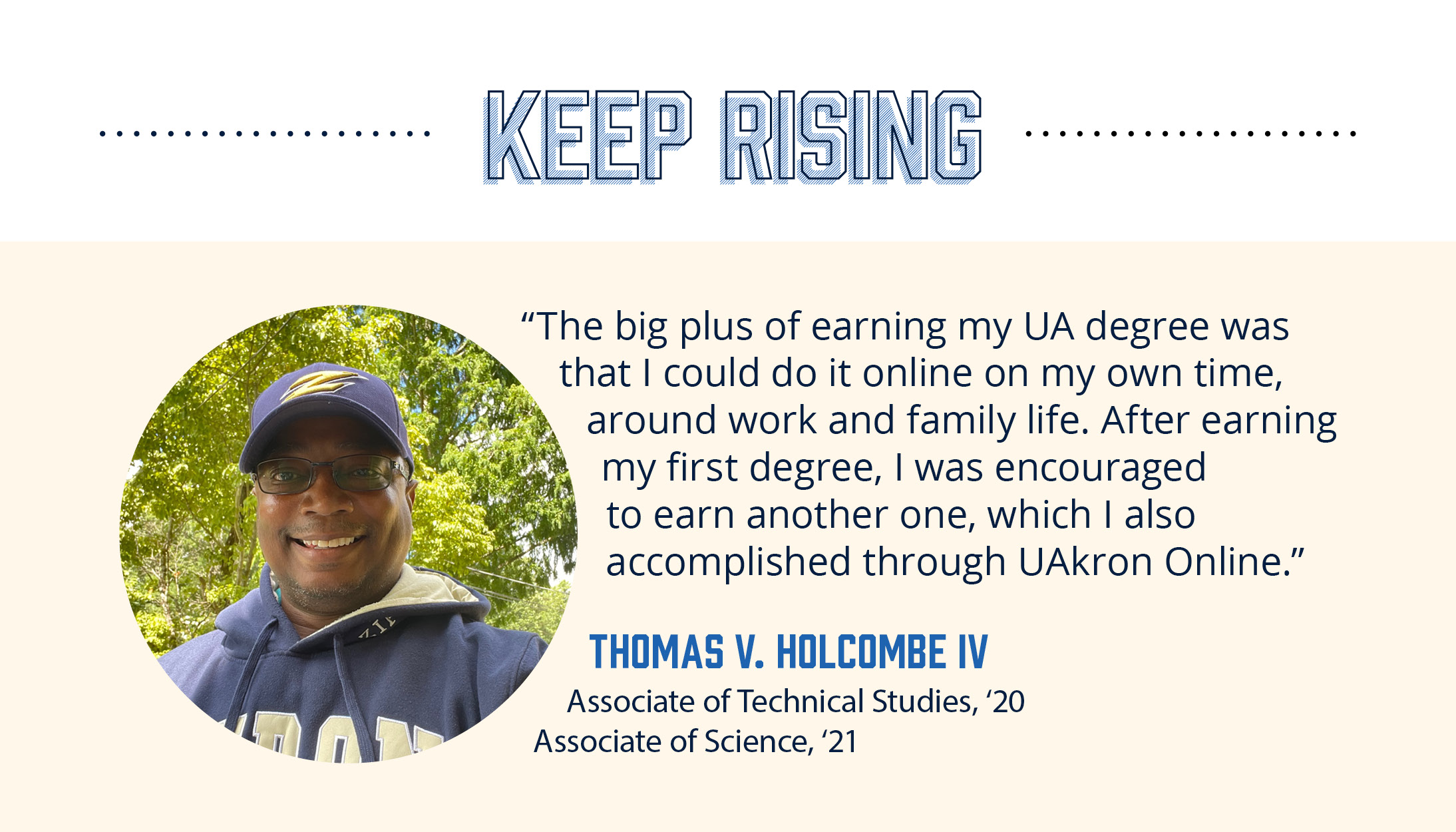 Apply Now
Choose your path to UAkron Online enrollment
Whether you're applying from in- or out-of-state, undergraduate, transfer, or graduate student, the UA college admissions team is here to make the process easy.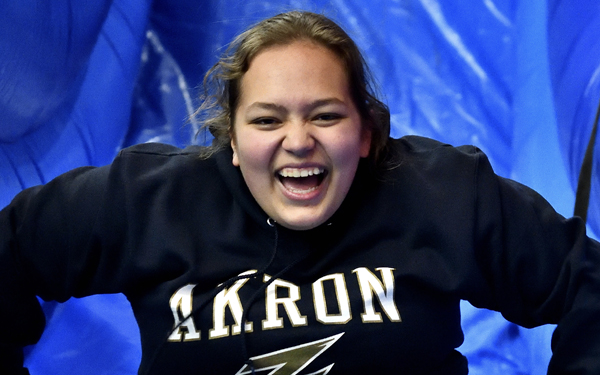 FIRST YEAR
If you have not enrolled at another college or university since graduating from high school, you are considered a first-year student. Complete the undergraduate admissions process if you are interested in obtaining an associate's or bachelor's degree online.
ASSOCIATE'S DEGREES
BACHELOR'S DEGREES
AFFORDABILITY
VISIT
APPLY NOW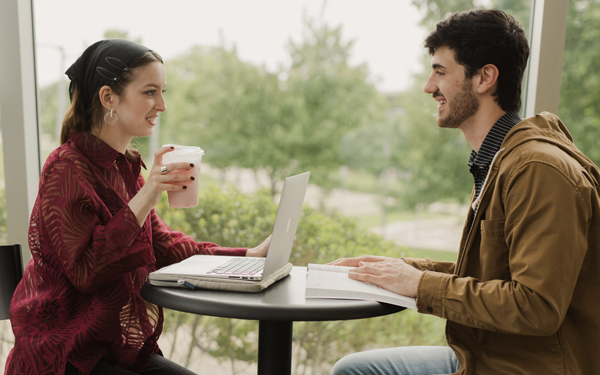 TRANSFER
If you have enrolled at another college or university since graduating from high school, you are considered a transfer student. It's easy to transfer your credits to UAkron Online.
APPLY NOW
LEARN MORE
Tuition and financial aid
For those seeking an undergraduate, associate degree or certificate:
Out-of-state surcharge: Students enrolled in online degrees who live out of state pay in-state tuition with a $1 for out-of-state surcharge per credit hour.
For those seeking a master's degree:
Out-of-state surcharge: Out-of-state students who select an online major will be assessed $1 per credit hour. Out-of-state students with an online major will be exempt from the non-resident surcharge.
Orientation: What's online learning like?
As an online student, you have access to all the resources available to all students, including advising, career services, our library (with vast online assets), tutoring, financial aid and help-desk support.
Learn more about the resources available to online learners, as well as strategies for success and the tools we use: The Learning Experience at UAkron Online
More:
About UAkron Online
The University of Akron has been developing online courses for over a decade based on rigorous, research-based standards for quality online learning.
UAkron Online uses the nationally recognized Quality Matters rubric to ensure that our students experience online courses that are aligned to objectives, promote learner engagement, and utilize the right tools to create a robust learning environment. QM Standards have been thoroughly integrated into our course development process, from our technical workshops, to our pedagogical seminars. Within the State of Ohio, UA has been a leader with more than 40 online courses receiving national recognition for meeting quality standards. We continue our commitment to creating excellent online courses and programs for our students.
Learn more about Quality Matters.
Contact us: online@uakron.edu or 330-972-6658.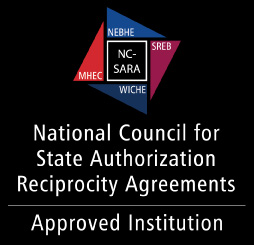 State authorization for online courses
The University of Akron has been approved by Ohio to participate in the National Council for State Authorization Reciprocity Agreements. NC-SARA is an agreement among member states that establishes comparable national standards for interstate offering of postsecondary distance education courses and programs. It is intended to make it easier for students to take online courses offered by postsecondary institutions based in another state.
Per participation in NC-SARA, The University of Akron is authorized to offer online programs in all states except California for most programs. For California we may be able to offer some programs.
If you have questions about a program in your state, please contact the Office of Admissions, at 330-972-7100 or email admissions@uakron.edu.
If your program has a licensure or field experience component, please contact admissions at 330-972-6427 for more information.
---
Answers to your questions
---
UAkron Online Degree Programs & Certificates