Office of Academic Affairs' Team
Dr. William M. (Mike) Sherman is UA's senior vice president, provost and chief operating officer. As UA's top academic officer, Sherman has oversight of academic planning and budgeting, curriculum development, assessment, information technology services, human resources, inclusive excellence and globalization.
Sherman joined UA in 2010, having arrived from The Ohio State University, where he served as vice provost for academic planning and professor of sport and exercise science.
---
Eric Amis
Title: Vice Provost for Research and Dean, College of Polymer Science and Polymer Engineering
Phone: 330-972-7500
Email: amis@uakron.edu
---
Theresa Beyerle
Title: Associate Director, Institute for Teaching and Learning
Phone: 330-972-2154
Email: tsb4@uakron.edu
---
Lee Gill
Title: Associate Vice President for Inclusion and Equity/Chief Diversity Officer
Phone: 330-972-7522
Email: lee16@uakron.edu
---
Holly Harris Bane
Title: Associate Vice President for Strategic Initiatives and Partnerships
Phone: 330-972-7508
Email: harrisb@uakron.edu
---

Kim Haverkamp
Title: Manager, Strategic Initiatives
Phone: 330-972-8411
Email: kh1@uakron.edu
---
Becky Hoover
Title: Associate Provost for Talent Development
Phone: 330-972-6462
Email: hoover@uakron.edu
---
Patricia Huth
Title: Administrative Coordinator, Provost Office
Phone: 330-972-7593
Email: phuth@uakron.edu
---
Joan Kaye
Title: Senior Executive Administrative Assistant
Phone: 330-972-8295
Email: jkaye@uakron.edu
---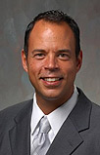 John Messina
Title: Vice Provost for Student Success and Associate Vice President for Student Affairs
Phone: 330-972-7802
Email: jam125@uakron.edu
---
Chand Midha
Title: Vice Provost/Executive Dean-Liaison to Buchtel College of Arts and Sciences and Executive Dean, Graduate School
Phone: 330-972-7857
Email: cmidha@uakron.edu
---
---
Deans
See bios for each of UA's deans