Toni L. Bisconti, Ph.D.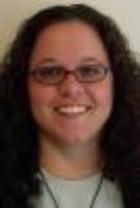 ---
Biography
Dr. Bisconti received her Ph.D. in Developmental Psychology from The University of Notre Dame in 2001. Her gerontological research interests include emotion regulation during stress, social support, control, emotion-focused coping strategies, and the adjustment to widowhood. She also has more social psychological research interests, including diversity-related education, racism, homophobia, and how individuals cope with discrimination. Her publications have appeared in Psychology and Aging, Journal of Personality and Social Psychology, The Journal of Gerontology, and Death Studies. Prior to joining the faculty at The University of Akron, she was an assistant professor at the University of New Hampshire.
---
Publications
Fauteux, H. D., & Bisconti T. L. (revise and resubmit). Hate Crime Perceptions and Influencing Factors. Manuscript submitted for publication at the Journal of Social Psychology.
Fauteux, H. D., & Bisconti, T. L. (in press). Interventions to reduce sexual minority stigma in sororities. Journal of Sex Research.
Monpetit, M. A., Bergeman, C. S., & Bisconti, T. L. (in press). The self-concept and conjugal loss: Evidence for structural change. Death Studies.
Rossi, N. E., Bisconti, T. L., & Bergeman, C. S. (2007). The role of dispositional resilience in regaining life satisfaction after the loss of a spouse. Death Studies, 31 (10), 55-78.
Scott, S. B., Bergeman, C. S., Verney, A., Longenbaker, S., Markey, M. A., & Bisconti, T. L. (2007). Social support in widowhood: A mixed methods study. Journal of Mixed Methods Research, 1 (3), 242-266.
Bisconti, T. L., & Bergeman, C. S. (2007). Understanding the adjustment to widowhood: Using dynamical systems to assess and predict trajectories of well-being. In A. D. Ong, & M. Dulman (Eds.), Oxford handbook of methods in positive psychology (pp. 395-408). New York: Oxford University Press.
---