Wellness services
We provide a variety of personalized services for your fitness needs and interests. Take a first step in reaching your fitness goals by scheduling an appointment with us today.
Wellness services update
At this time we are only offering wellness services to students and members. Personal training and other services may be limited or unavailable until August 22.
Getting started
Do you want to learn more about the services we offer? Schedule an orientation to give us an opportunity to answer your questions and introduce you to what is available based on your interets. You can also browse our wellness services below.
Do you want to schedule wellness services for yourself? Start by building your wellness profile and then share your interest and availability so we can move forward with scheduling. Both your wellness profile and availability need to be completed, and you may also need to submit a physician release form.
Physical fitness assessment
A physical fitness assessment (PFA) looks at five specific components of your fitness level:
Body composition
Muscular strength
Muscular endurance
Flexibility
Aerobic capacity
The wellness technician conducting your test will then provide you with an explanation of your results and answer any questions you have. Students are eligible to receive one free PFA per year.
Exercise program design
Based on your PFA results and fitness goals, our wellness technicians will design a personalized exercise program with guided instruction of each exercise. Each program is approved by a certified personal trainer.
Personal training
Our certified personal trainers are here to help you achieve your goals by prescribing personalized exercise plans, teaching proper form, and providing a positive and encouraging environment. These services are designed to accommodate your availability and budget. A physical fitness assessment is required before being paired with a personal trainer and beginning an exercise program.
PRIVATE | 60 MINUTES
| Sessions | Students | Members |
| --- | --- | --- |
| 1 | $30 | $40 |
| 5 | $135 | $185 |
| 10 | $250 | $350 |
GROUP | 2-6 PEOPLE | 60 MINUTES
| Sessions | Students | Members |
| --- | --- | --- |
| 1 | $25 | $30 |
| 5 | $115 | $150 |
| 10 | $220 | $270 |
Prices listed are per person
Metabolic rate screening
Using our Medgem indirect calorimeter, our wellness technicians can determine how many calories you burn at a resting state. This information can help you with weight management goals or to determine nutritional needs.
Body composition
Using a skin-fold caliper, our wellness technicians can determine your body's proportion of fat and fat-free mass.
Student nutrition education consultation
The School of Nutrition and Dietetics provides nutrition assessment and counseling to all students free of charge. For more information, visit the Nutrition Center webpage.
Contact us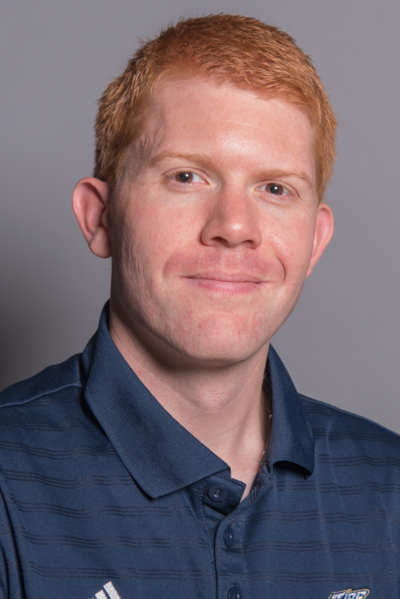 Rusty Caldwell
Assistant Director, Programs and Marketing
330-972-7580
Meet our staff