Spicer Hall move-in schedule
Tuesday, Aug. 20, 2019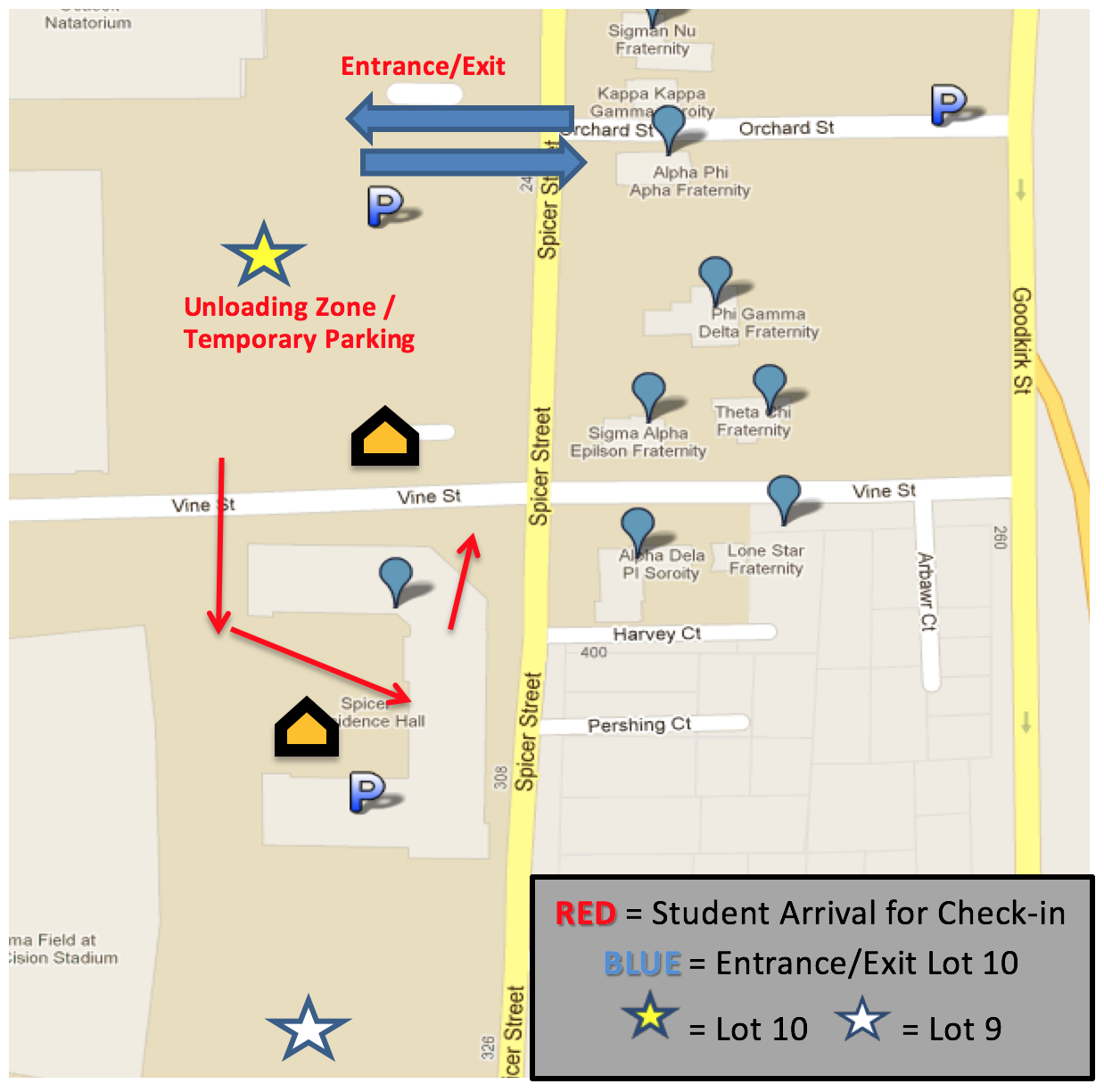 Route of Travel
Follow Route 8 to Buchtel Avenue/Carroll Street.
Go west on Carroll Street.
Turn left on Spicer Street.
University Police and personnel will direct vehicles to Lot#10 for vehicle unloading.
There are constantly changing traffic patterns around the I-76/I-77/Route 8 Central Interchange due to construction. Check the Ohio Department of Transportation website for updates.
Drivers will be directed to enter Lot 10 from Spicer Street.
GPS address: 266 Spicer St., Akron, OH 44034

Each vehicle will receive a 1 hour temporary parking pass for unloading vehicles
Students to check-in in Spicer Courtyard
Have your Student ID ready
Instructions will be provided
Keys will be distributed
Students and families should relocate cars to Lot #9 or East Deck after unloading.